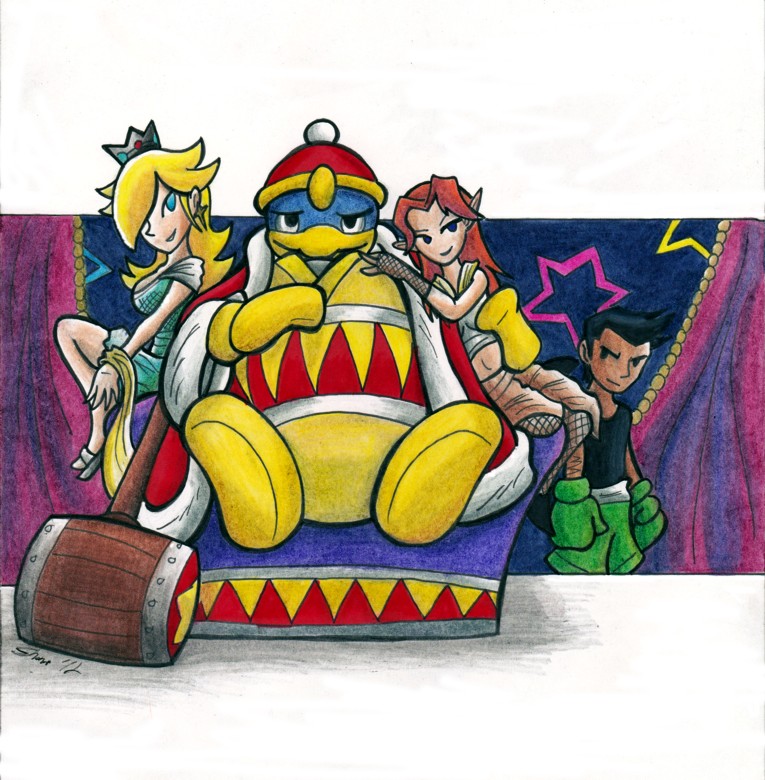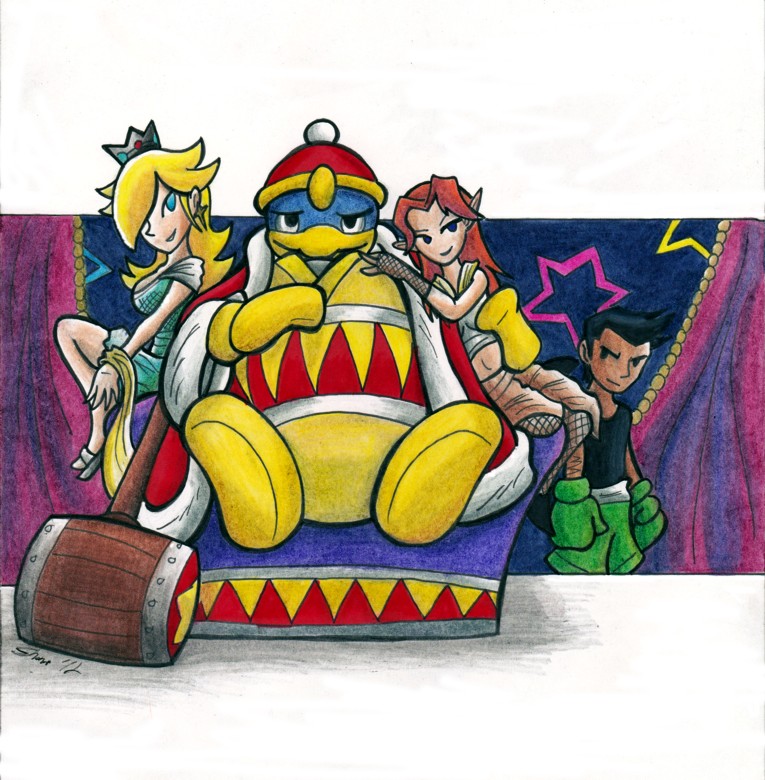 Watch
I know what you're thinking... You look at me, you see a fat, sloppy hedonist; a dopey pushover grown too big for his parka...

The koopas may be made of steel on the outside, but I've faced far worse with far less...

Believe you me, I've had my share of monsters...



~~~

Been a while, but here's my next installment in my There Will Be Brawl series of pics. Dedede always was one of the more likable characters in that series; was too bad he didn't get much facetime.

King Dedede, Rosalina, Malon, Lil Mac (c) Nintendo.

Micron pens, some sharpie.
Crayola color pencils, some prisma marker.