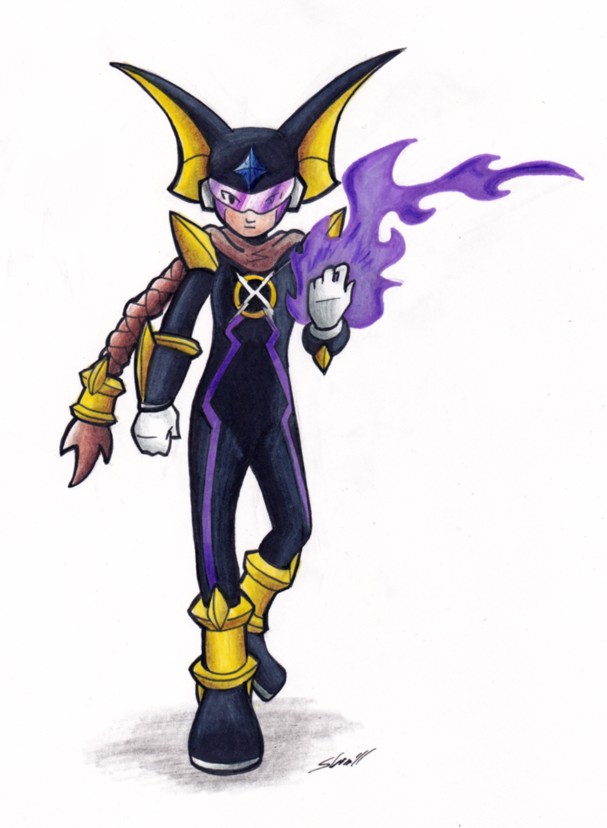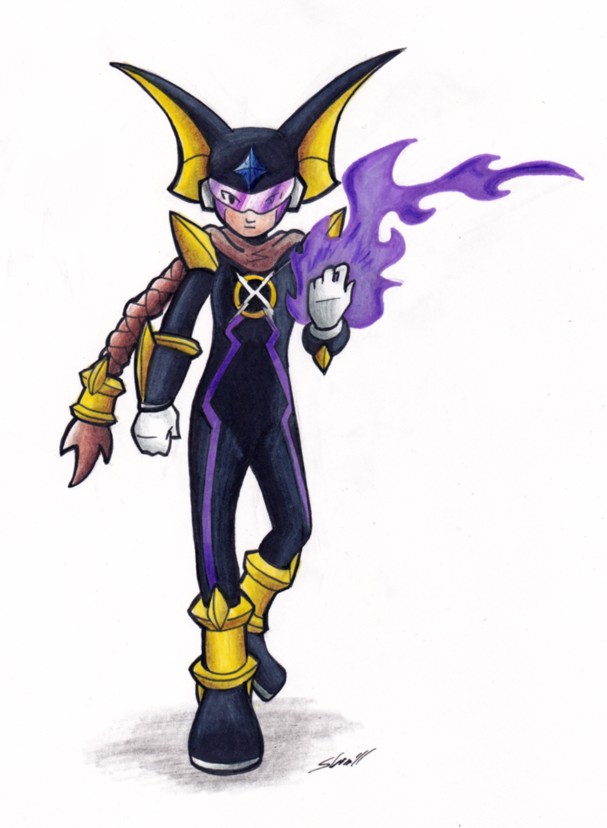 Watch
Drawing I did for

Battle Network isn't my fav of the Megaman series, but this is her character fused with Bass.EXE, if I got that right.
Her name for this form is a play on the character's name Courtney; "COURTney"= "judgement".
Anyway, Bass is (c) Capcom (yeah, guys, you remember Megaman, right?)
Micron pens, Sharpie
Crayola color pencils.