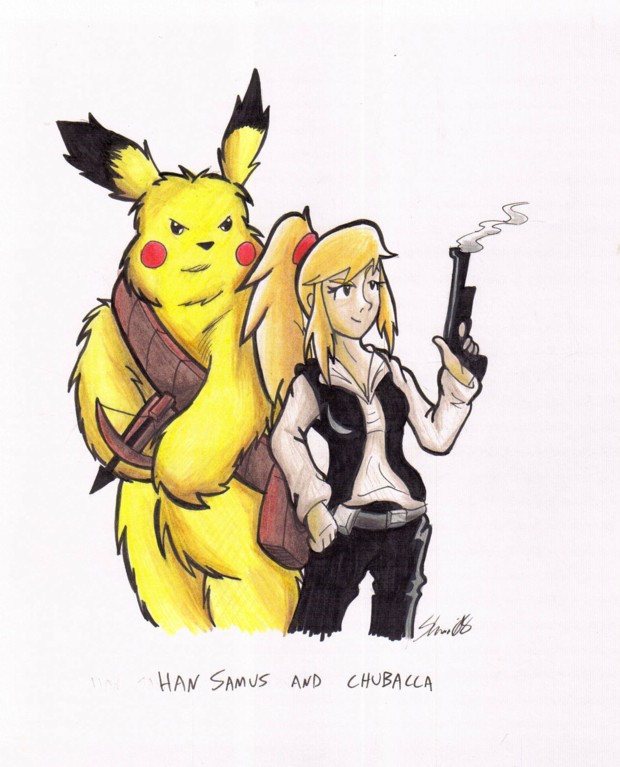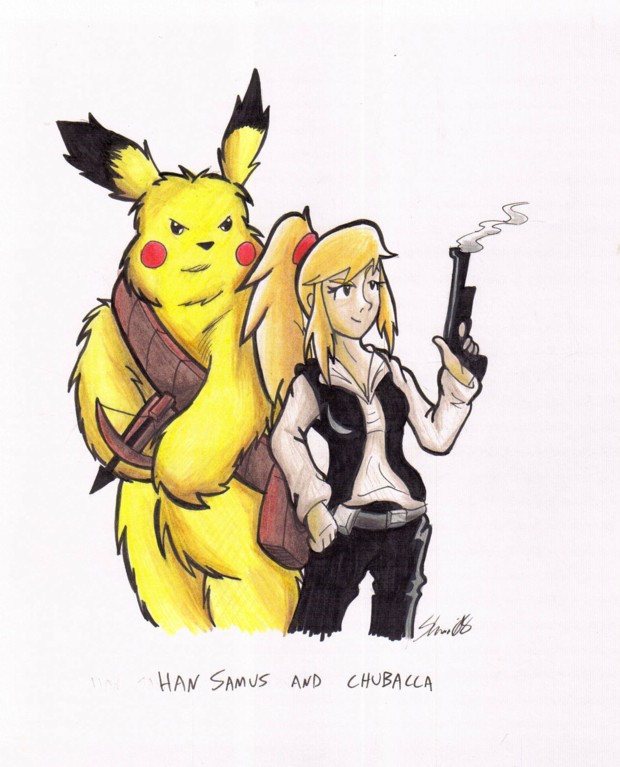 Watch
Ah, nothing like the badass pairing of Samus and Pikachu, eh?
Not sure how I got the Star Wars idea, but uh...here's what happens when worlds collide.
Only problem; Samus is nearly as recognizable outside the power suit....but then how would a jacket fit around a metal suit? : P
Inked with Millennium (Falcon) ink pens. (Thanks,

! XP)
Colored with Crayola color pencils.
Samus and Pikachu (c) Nintendo.