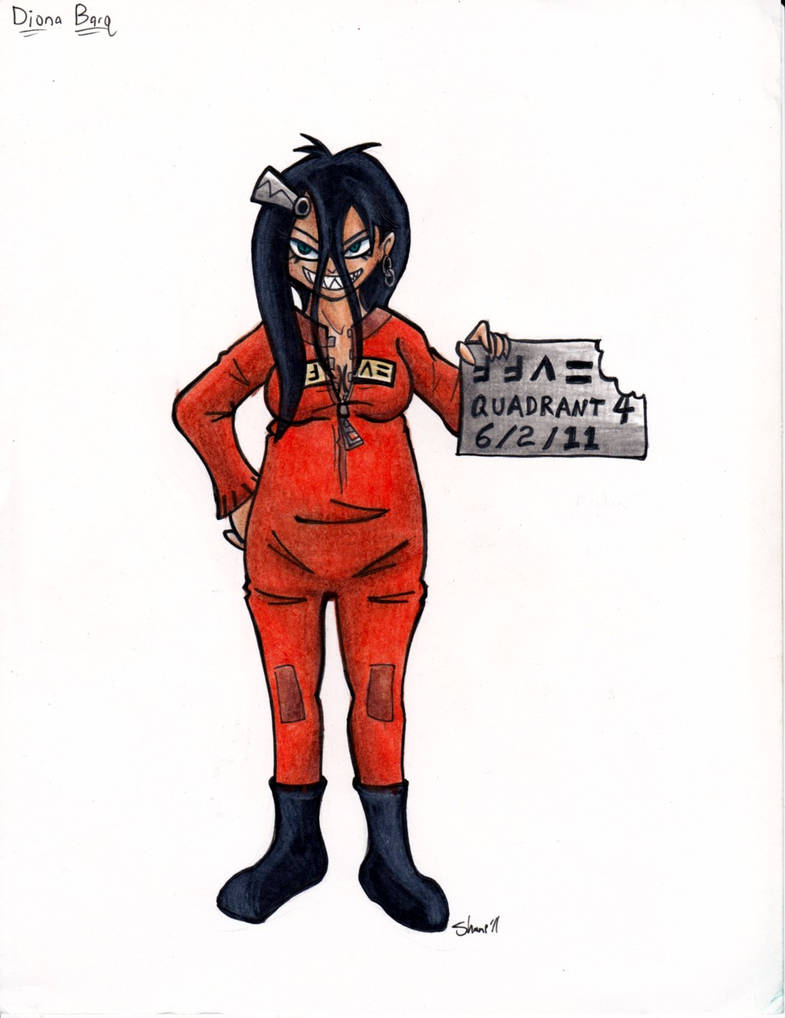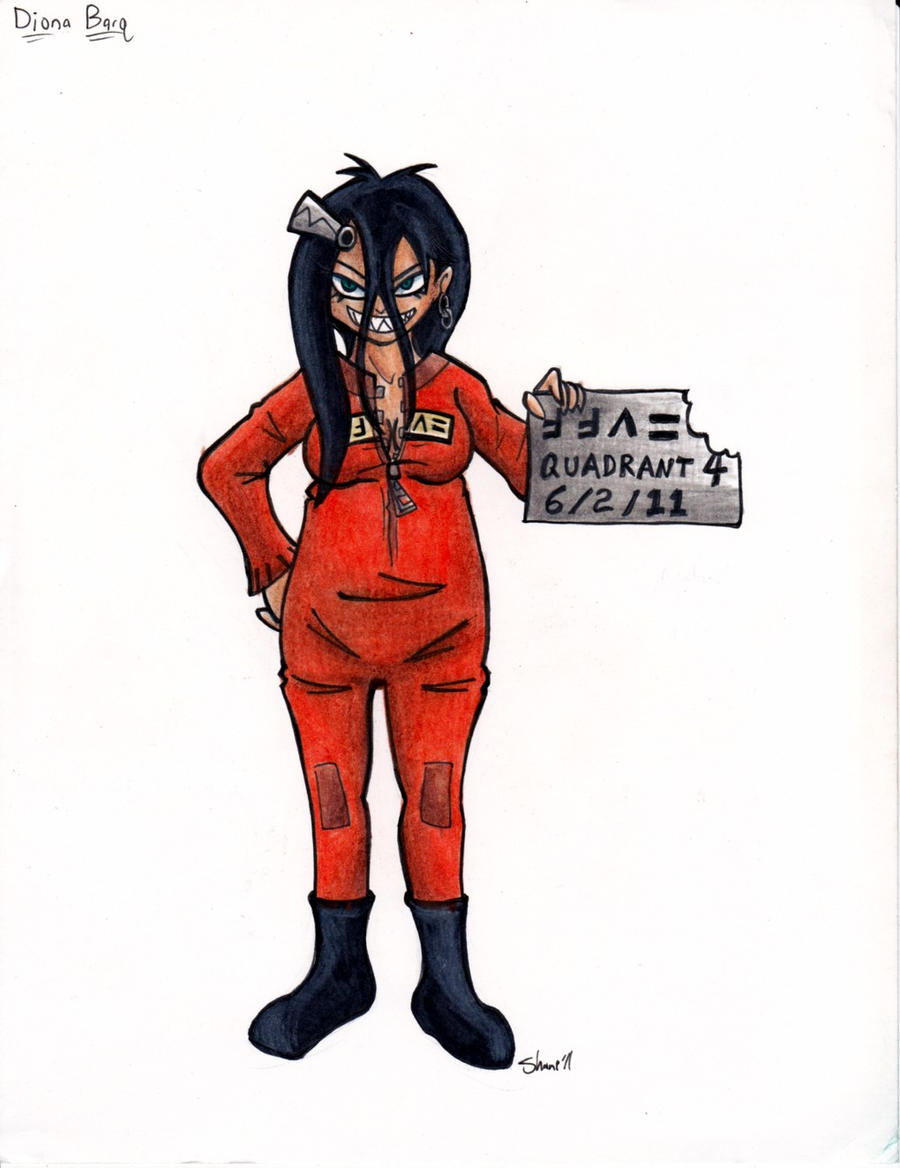 Watch
Character for an upcoming project with the Baton Rouge Cartoonist Society.

Name: Diona Barq
Age: 23
Height: 5'9
Weight: 170 lbs
Convicted of armed robbery upon a government-owned cargo train. Due to her unusually sharp teeth, should always be considered armed and dangerous. For safety reasons, do NOT bring up her weight, because this bitch has BITE.

Millennium ink pens, sharpie, Crayola color pencils.