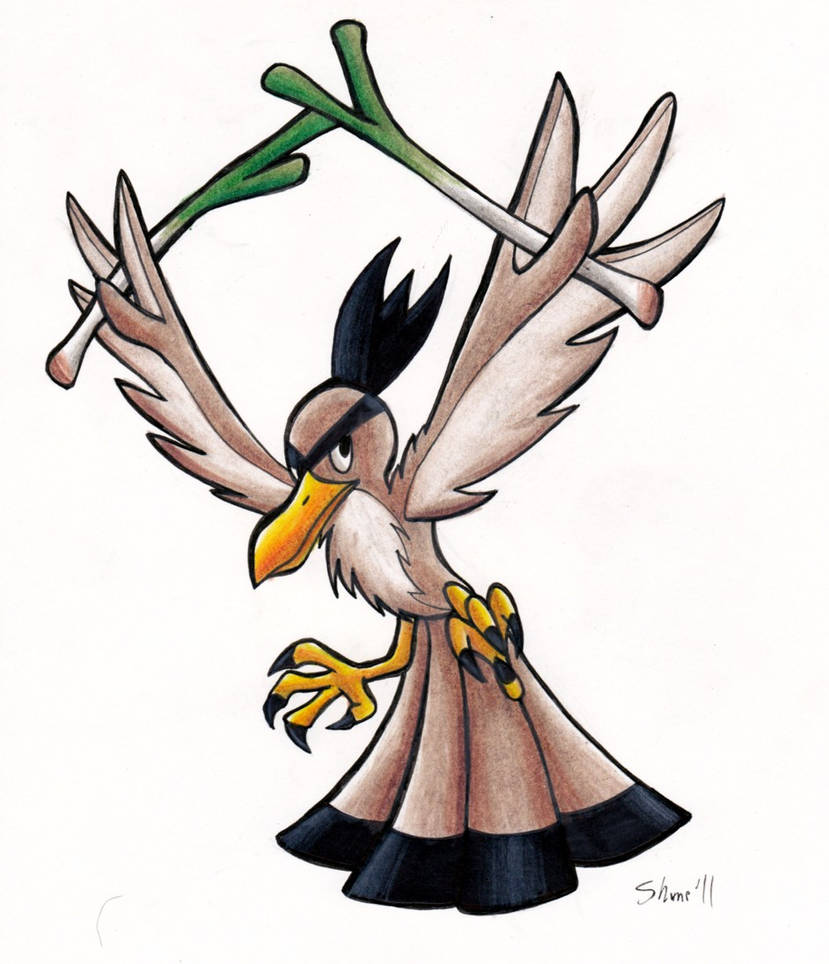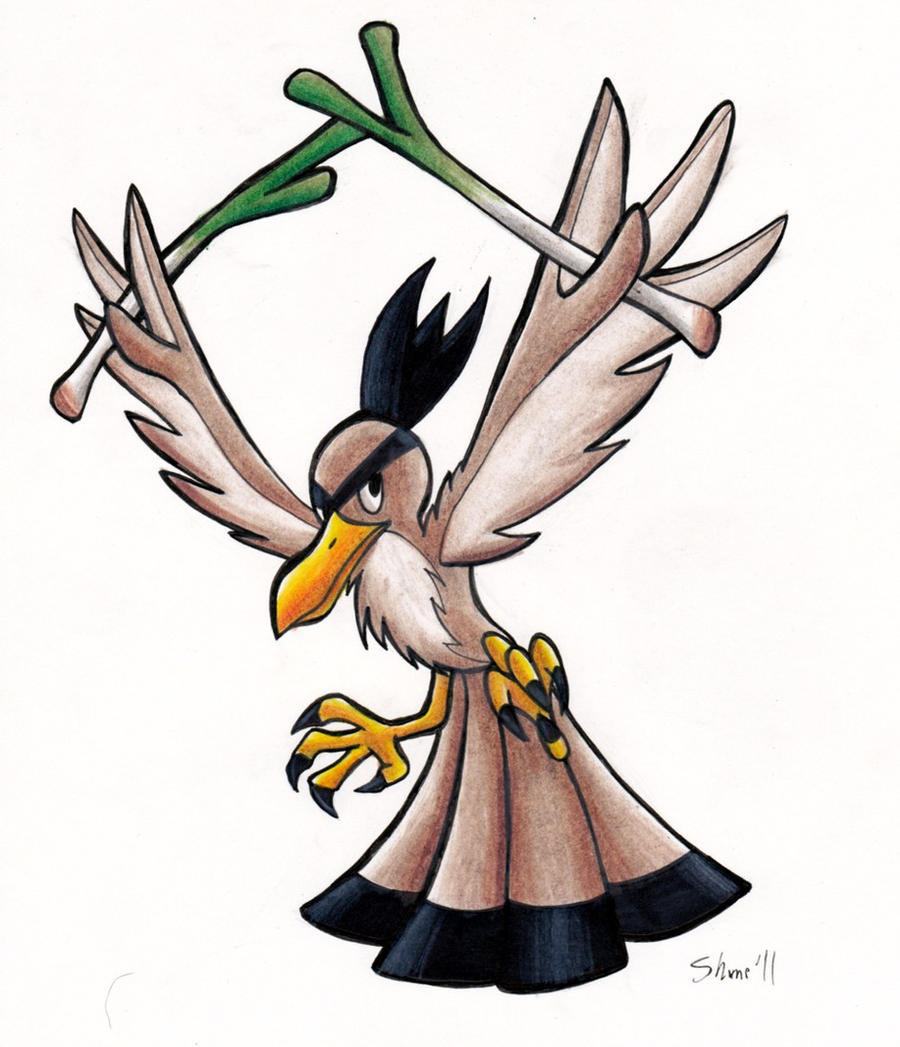 B'shido
Wild Duck Pokemon
Height: 3'9 ft
Weight: 76 lbs
It has learned to grow its own leeks, and is quick to defend its garden from intrusion. It squawks and lifts its tail feathers to warn those who get too close, before attacking with twin leek stalks. However, it has been known to offer aid to weary travelers it deems honorable.
Normal/Flying type.
Qwack'd
[link]
-> Farfetch'd (friendship evolution) -> B'shido (Level-up with Night Slash)
Pokemon (c) Nintendo
Millennium ink pens, Crayola color pencils.