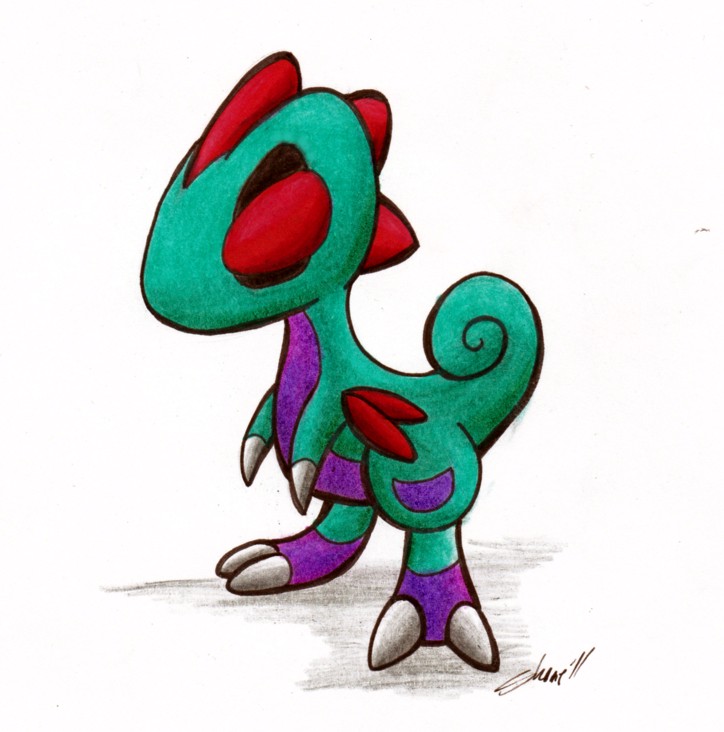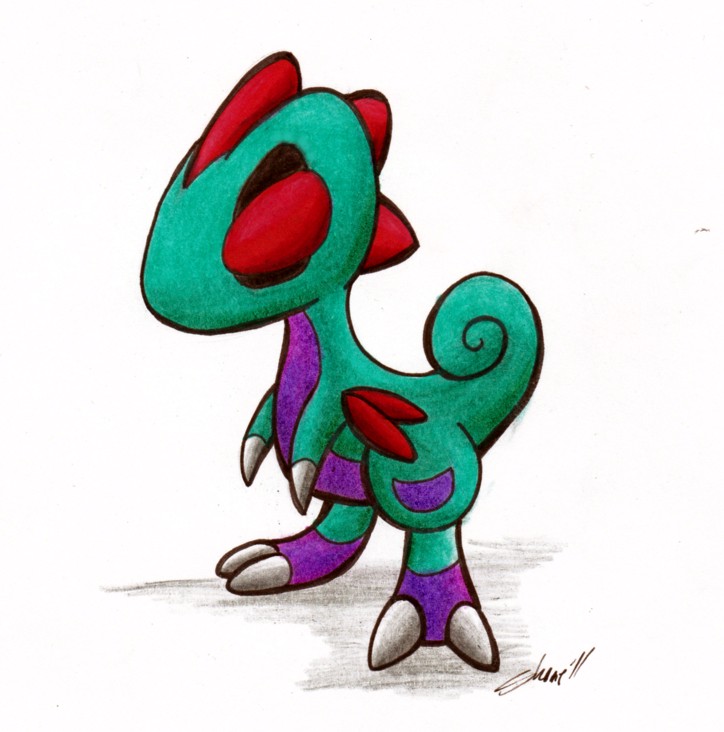 Anolien
Lunar lizard Pokemon

Height: 2'1
Weight: 23 lbs

A recently-discovered Pokemon, its origin is traced back towards the moon. It is believed to have coexisted with Clefairy, though some theorize it may have hunted them when the latter dwelled there. Its large red eyes glow as it communicates with others, and will flash a blinding light to escape enemies.

Psychic type.


~~~~

This one's a VERY old critter of mine. Originally did him 11 years ago as a submission for an old Pokemon magazine called Pojo's, and was lucky enough to have it published in their fanart section. Now if I could just remember where I put that old magazine T_T

Micron ink pens.
Crayola color pencils, some prisma marker.