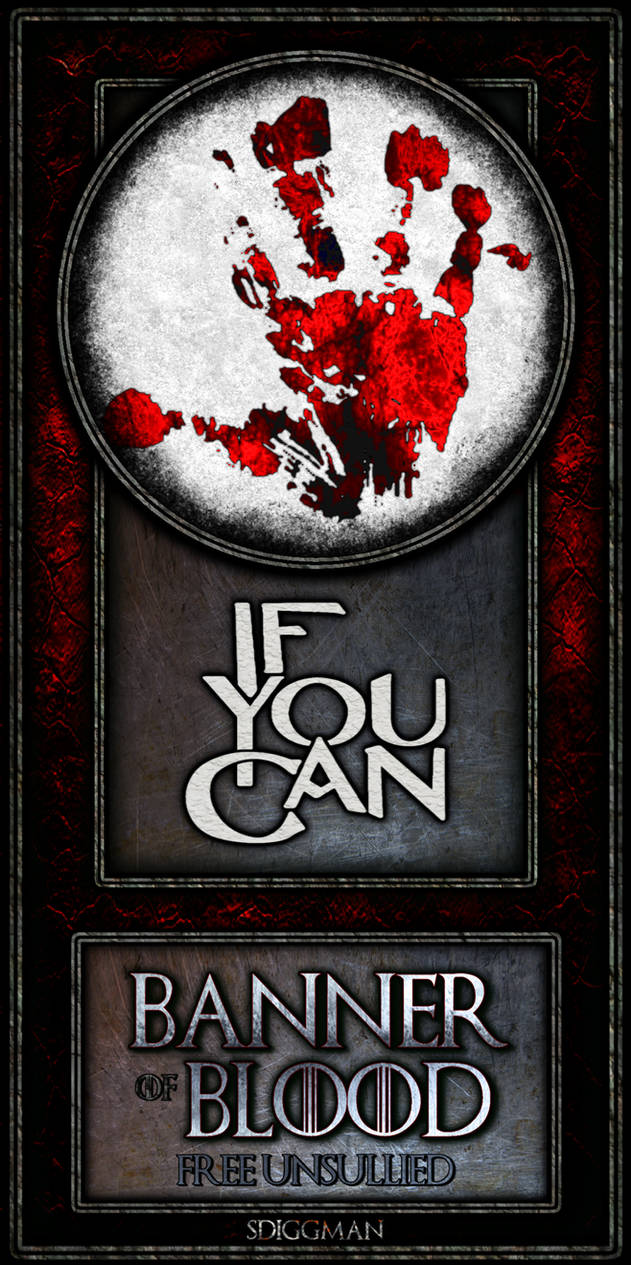 Watch
"F*** your honor - our blood is our honor. Come take it, if you can" - GreyWorm
GreyWorm declines the Terms of Honorable Surrender presented to him by the Herald of the Army of the Lannister Loyalists - Sunset on the Second Day of the Battle of Mummer's Ford
Death of GreyWorm - Midday on the Third Day of the Battle of Mummer's Ford
Defeat of the Army of the Lannister Loyalists - Sunset on the Fourth Day of the Battle of Mummer's Ford
There were no Lannister Loyalist survivors
"The Battle of Mummer's Ford and the Rise of the Free Unsullied" Annals of Iron Scrolls XII through XXVI Daeglan of Velos
Each one of the AnnalsHouseBanner single images is made up of anywhere from 10-30+ individual hand created/modified layers (two have gone over 50 layers - One went over 100), then flattened and rendered as a single image.
Each layer is made up of multiple images, either created by myself or modified from "stock" images. I could not create my art without having access to and using a wide variety of "stock" resources such as textures, images, vectors, clip art, etc etc. I am constantly looking for new resources and getting rid of inferior ones from my utility collections. Like programmers say "GIGO"
To create the art you are looking at, I used the following:
1. my favorite graphics program "paintdotnet" which cost me the staggering amount of ......nothing. It is a free program.
2. For .eps files and vectors I use Inkscape - which rivals Illustrator and costs.............nothing.
3. materials and images which I either hand-create or they come from one of my "toolboxes" which are collections of the best stock resources that I can get my grimy little paws on
In my most treasured time tested "go to" toolboxes there are materials that I have obtained from some of the finest and most outstanding Stock Resource creators/suppliers in the world - I mean that literally. Over time, I have finally tracked down the best creators and suppliers and found out where they were located, which is why I joined Deviantart in the first place.
I have obtained some of my best resources from, and whole heartedly recommend, the following deviants among many many more (who I will add to this list over time)
Sirius-sdz galaxiesanddust
Tigers-Stock glassthroughskin
Lune-blanche allison731
mercurycode inadesign-Stock
infrablack_stock lilith-trash
webtreats FantasyStock
ERA-7 Roy3D
tralfaz Jean52
beckas wolverine041269
Javajunkie247 Bnspyrd
Carlton
TheSyanArt
Hehayo
WebTreatsETC
jojo-ojoj
Foxy159200
rockgem
BirdseyeStock
Be Well
sdiggman