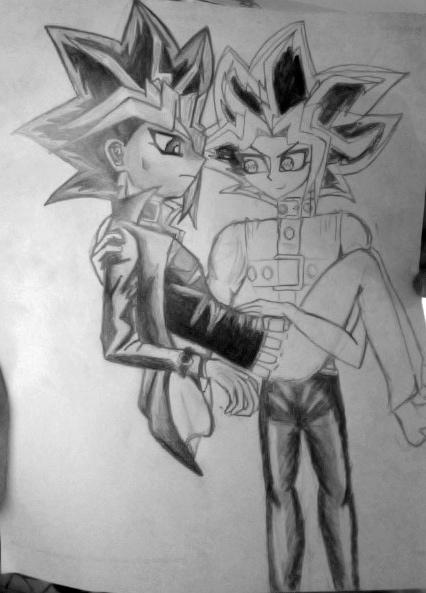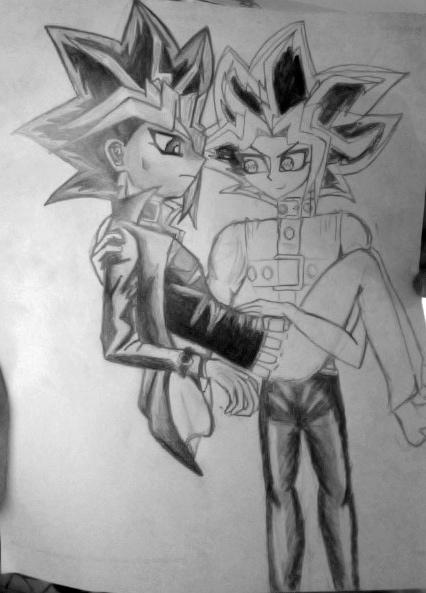 Watch
Hey guys! Sorry I have not submitted anything in a while, but, as a little homework break I started on this drawing and I cant wait to see how it turns out! I hope y'all like it!
I was surfing the internet, and came across this pic:
www.zerochan.net/1439333#full
and decided to draw it as practice! I switched the positions a little bit and did it in my own style.
I just love Yami from season 0 and from DM, and I think this a funny pic of Yami season 0 being totally possessive while Yami DM has this really awkward look on his face.
Anyways, ENJOY! and remember, this is a draft (not even a finished draft) so don't be too critical!
EDIT: stage 2 after another long needed homework break!

Oh, and sorry it is reversed, had to use photo booth on my computer, lol

Reply

Reply

Oohhh PSYCHOSHIPPING!!!!!! I LOVE IT!!!

Reply

Wonderful job with this would love to see this colored just saying lol
Reply

I like it! They both look so hot the expressions are great and th shading so far is FANTASTIC!! I also saw the original pic, i couldn't tell if it was ugi holding Atem or Atem holding Yami or what: their skin tones and hair are the same. but It looks great so far!
Reply