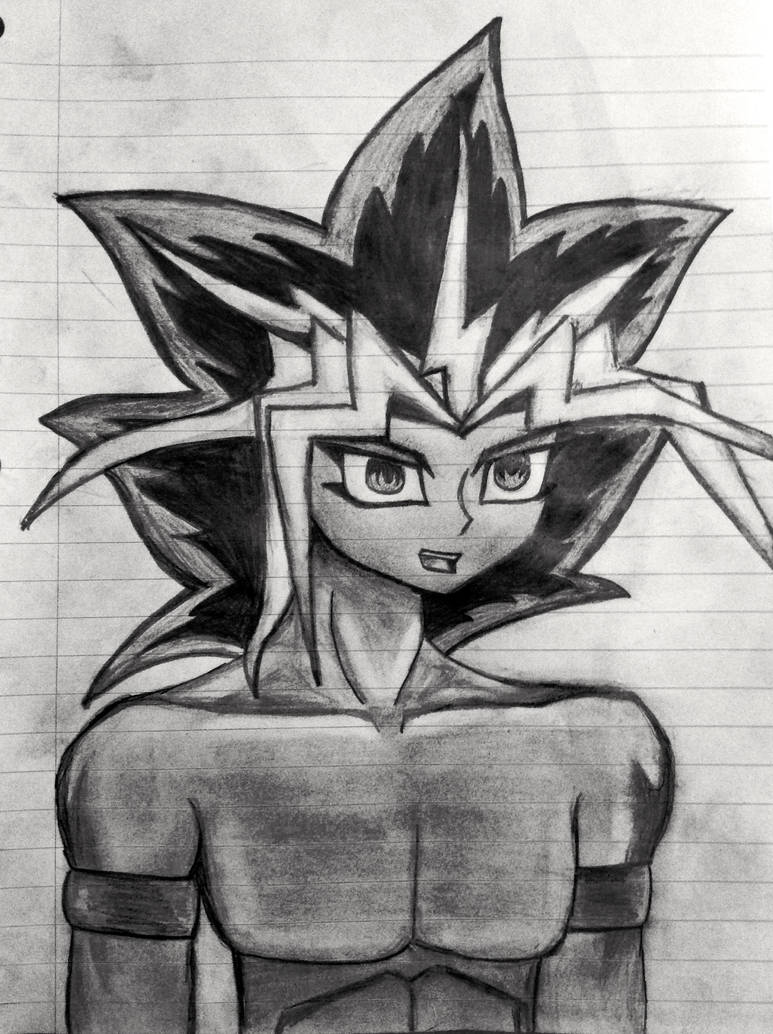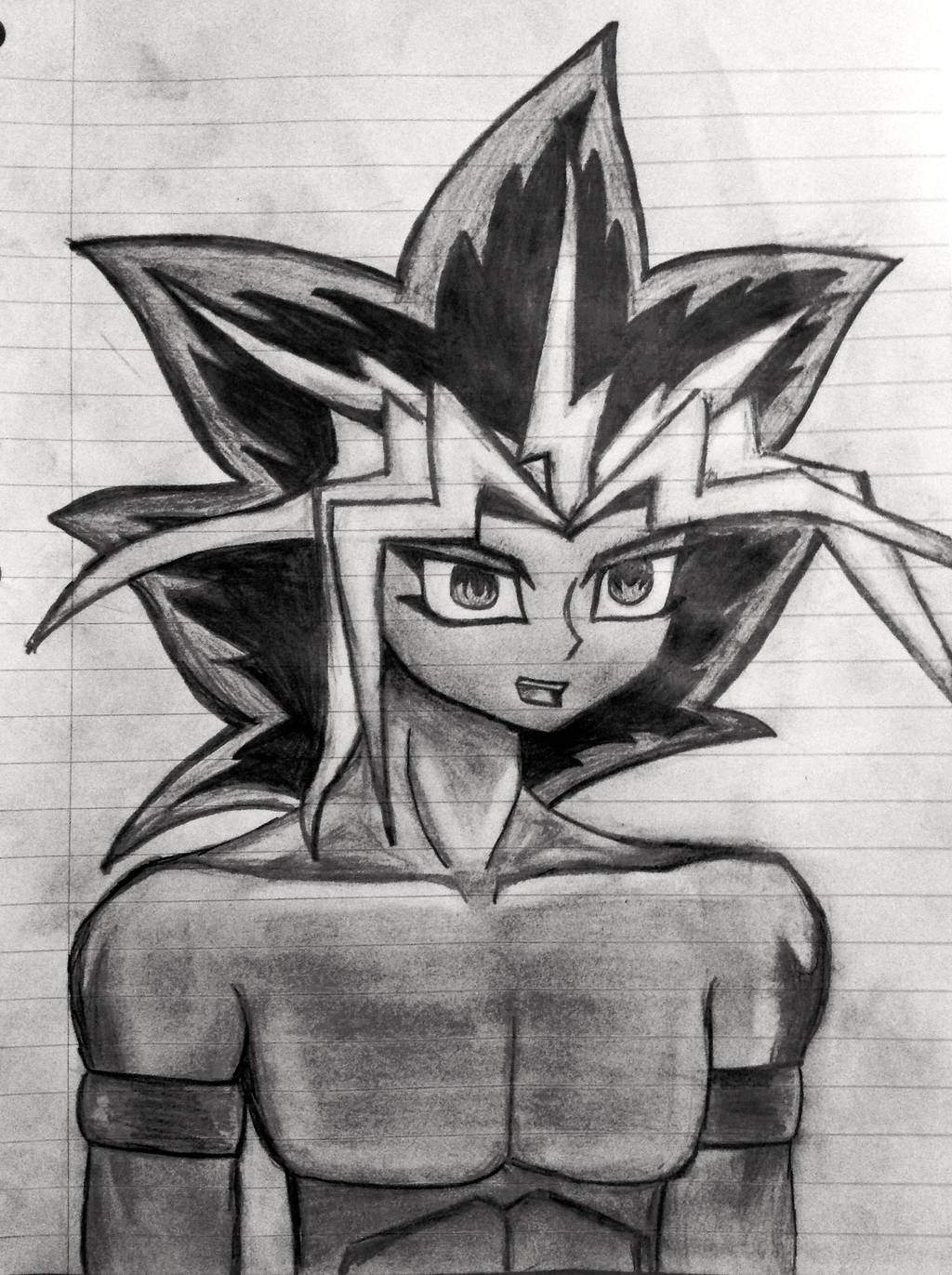 Watch
Oh wow. I sure have come a long way in 5 months! I was looking through my gallery and saw this drawing:
sdcu.deviantart.com/art/Yami-S…
and literally cringed. So I decided to redo it, except make it for Atem and also give him Season 0 eyes. I hope y'all enjoy it!

Reply

Reply

that he is shirtless

Reply

You know I'm going to make a funny moment with Cynthia seeing Yami like this and her she kept a straight face through it though her face did turn red. It's supposed to be a reference how Cynthia' s expression is usually blank and how she is usually innocent until that time.
Reply

Reply

and i thought you were innocent
Reply

lol, thanks! I think so too...

Reply

It's amazing what you can do with mostly a pencil (at least, I think you've mostly used a pencil). Your shading is great and the muscles really pop out. I do would like to point out 2 'oddities' though.
For one, it feels like Atem is jutting his chin out in this picture. The point of his chin is not in line with the middle of his chest. I think the picture would be slightly better if they would have been aligned.
Secondly, I feel his hair is going too far down his neck, like a lion's mane (hmmm, is that a bad thing?

). If you look at original pictures on the internet you'll see that the lower spikes are at the same height as his mouth, and then diminish to the nape of his neck. If I were to mentally continue the lines in your picture his hair would stop somewhere between his shoulder blades.
Other then that, it's still a great picture. Everything is proportioned lovely and I love how his face came out. I hope my comments will help you improve.
Reply

Thanks for the advice! The first one really helps! It is just that for the hair, it was intentional. I wanted to make it really big and flowing (I was actually going for a lion's mane because they are regal creatures and he is a king, you know?).
Reply

its bad i had a such crash on him n yugi XD
Reply

Lets be honest, I think EVERY person who watched Yugioh or read the Manga ALL had a secret crush on either Yami, Yugi, or Atem. My favorite is Yami, but hey, I love them all and I am still obsessed with them!

Which one is your fav?
Reply