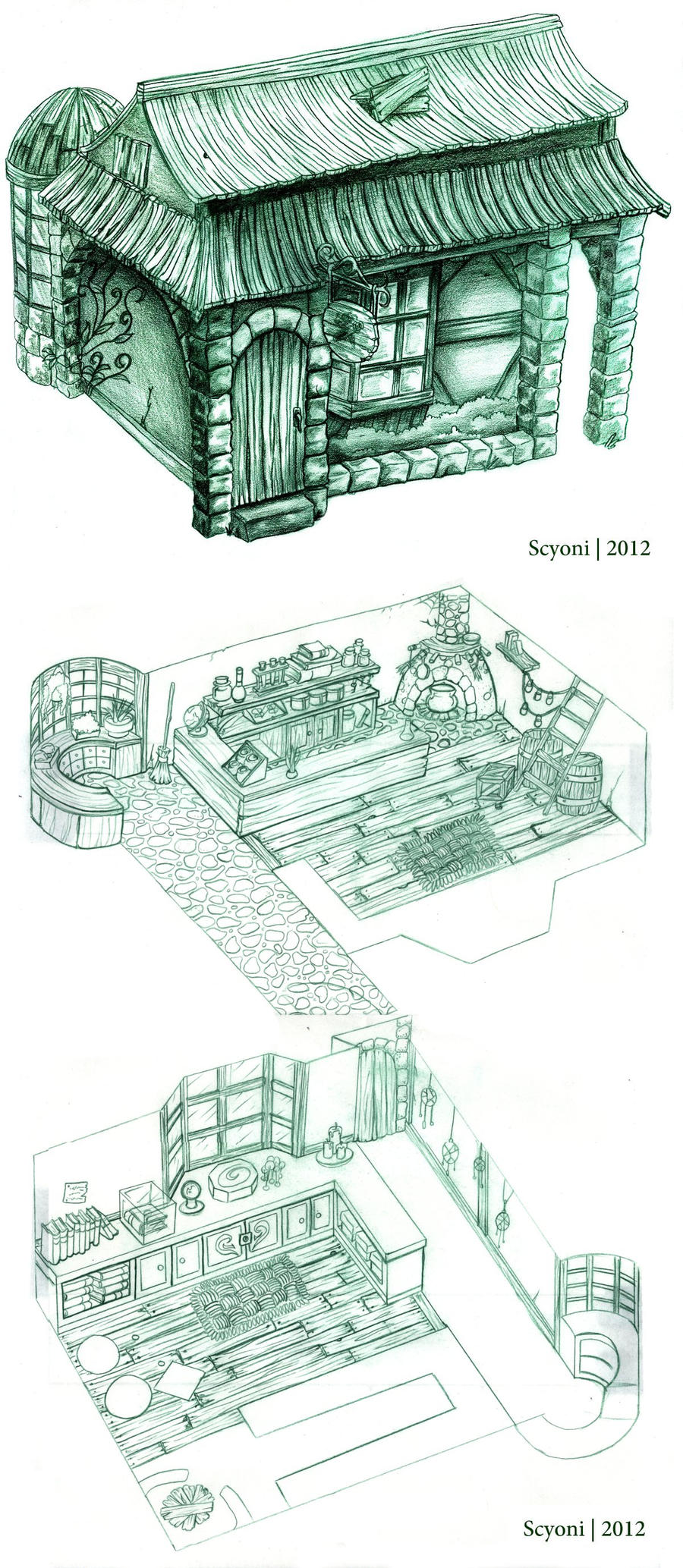 Watch
This is an assignment I did for my second year of animation. It's a location design, supposedly a white witches shop for a Beauty and the Beast sequel. Turned out okay, I think.


Nice design work! That must've take hours to get all those details in!
Reply

Yyyyep. This is what class time is good for xD Having three hour sessions of layout forced me to spend more time on this building than usual. I actually didn't know I was capable of this level of detail.
Thanks for the comment.

Reply

Dude, that is awesome. I love the little details in the wood and on the shelves and the windows and everywhere! XD
Reply