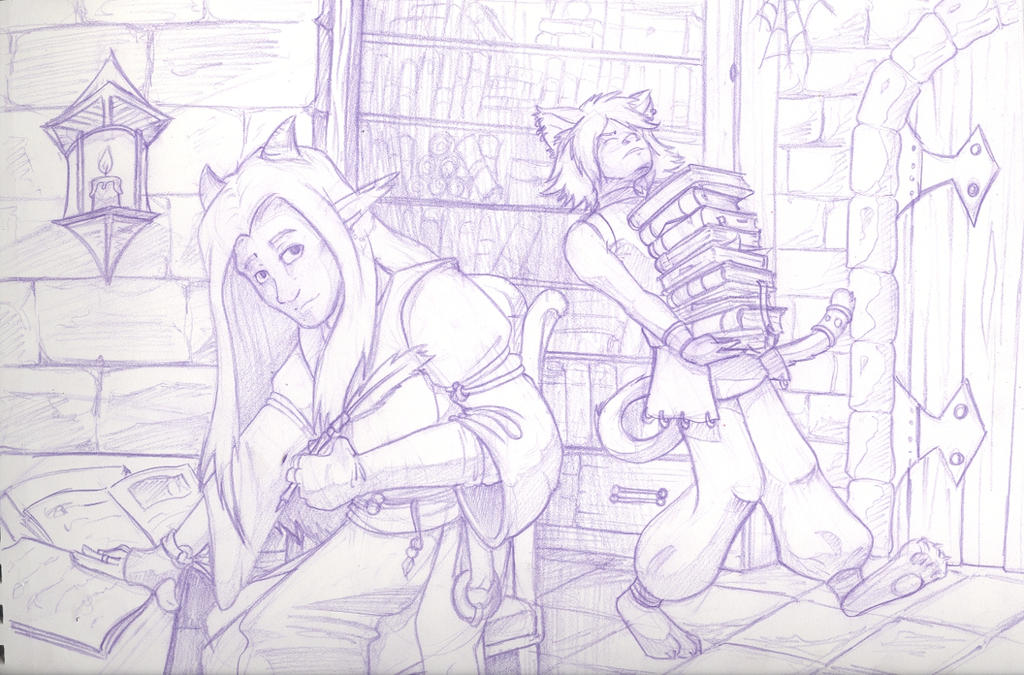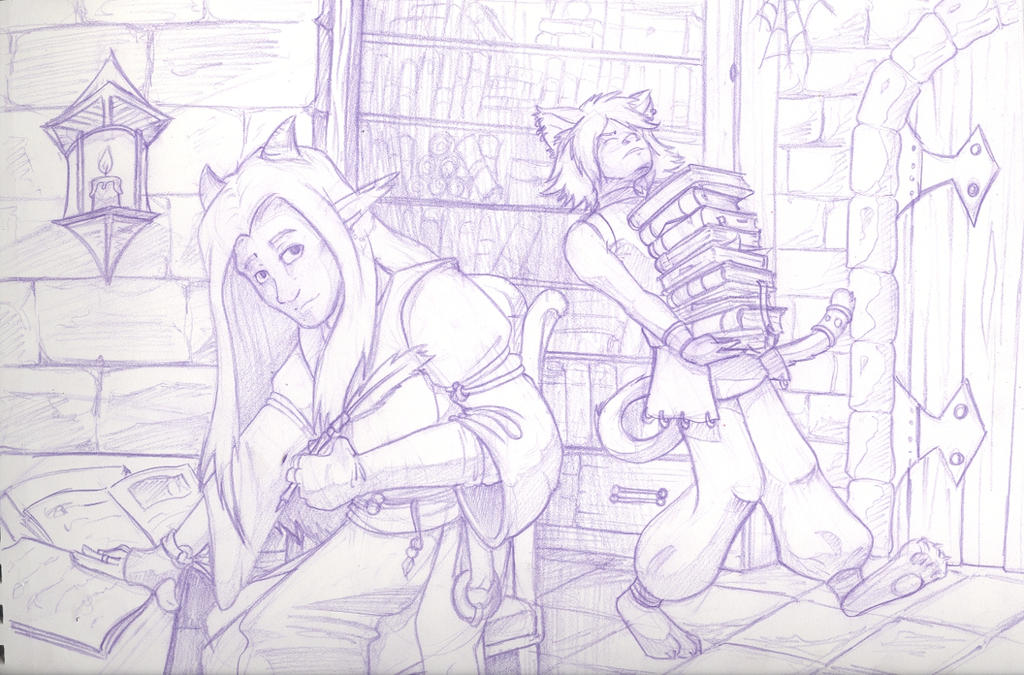 This is completely uneditted, straight from my scanner

I felt like drawing today. It's been a while. Stress is a terrible terrible thing. Anyway, this is Zavian doing a bit of studying while Farek runs around to collect his books - the library is huge, and he doesn't quite have the time.

This is what friends are for.