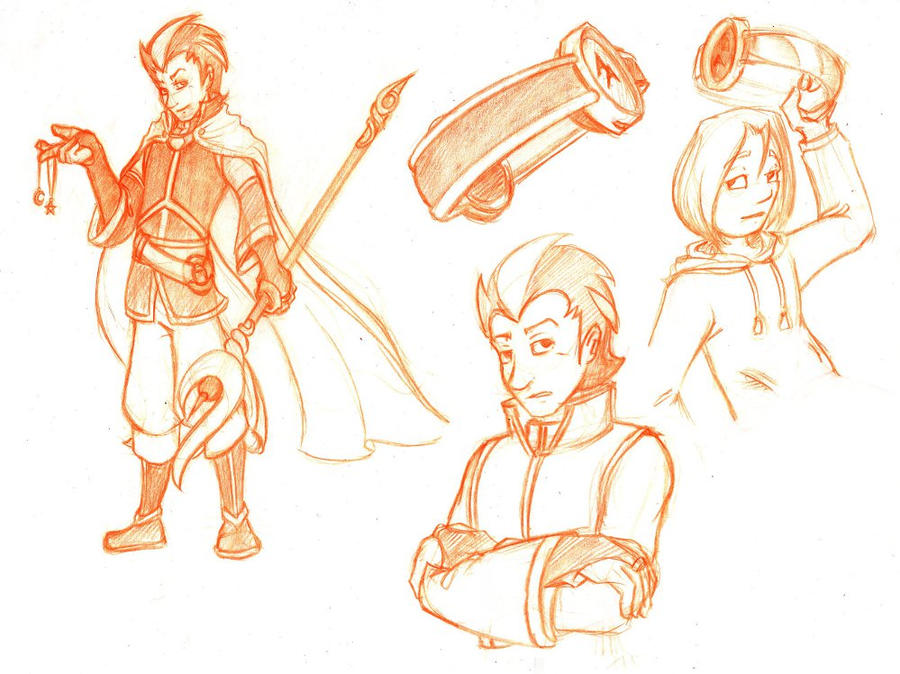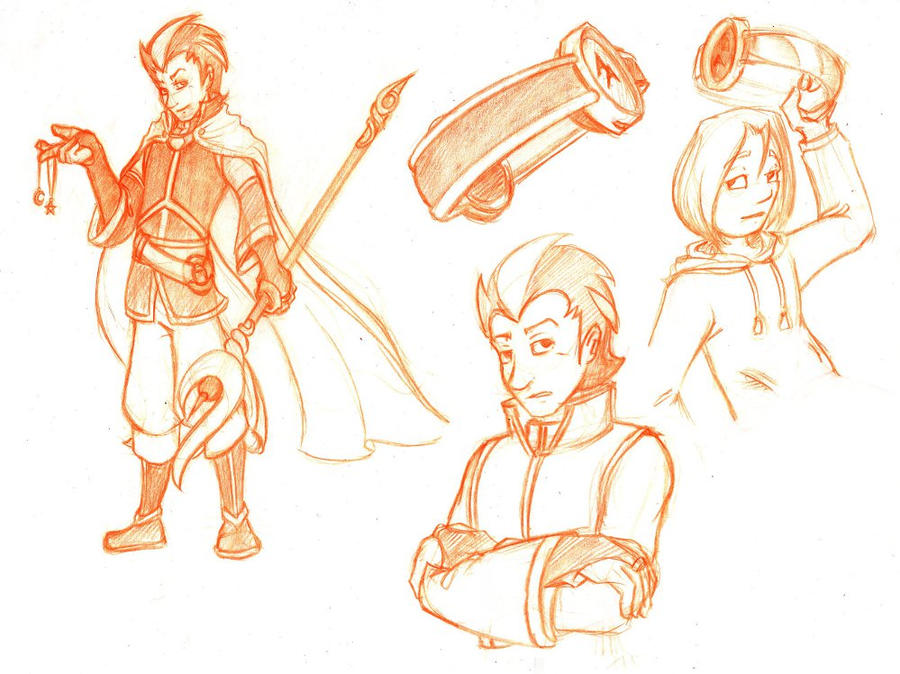 Watch
And Dezz too, I guess.

Felt randomly compelled to draw these today.

ermagerd i lurrve it. Fraze looks all suave and badass. You're style has changed so much too. o3o But what's with the weird belt thing?
Reply

xD It's supposed to be a VR visor design, but everyone thinks it's a belt. Ah well.
Reply

I see it now. XD It might be because it lacks any sort of cord or a distinctive helmet/headphone look.
Reply

": D" is all I did when I saw this. 'Das some good stuff Scy!
Reply

Reply

Eh... He's one of my favorite characters, at least design-wise.
Reply

Which of your other characters are you most fond of, design-wise?
Reply

Zack and Drake. The others are kind of 'meh'. I don't often feel compelled to draw them just because I like the look.
Reply

lol, he looks unimpressed in the middle drawing. XD
Reply

Skun hair!

I MEAN

GOSH That Fraze looks amazing!! I'm not even kidding, his expression and stance are beautiful, as is his awesome clothing. Why are you so good at details, whyyy ;A;
Reply