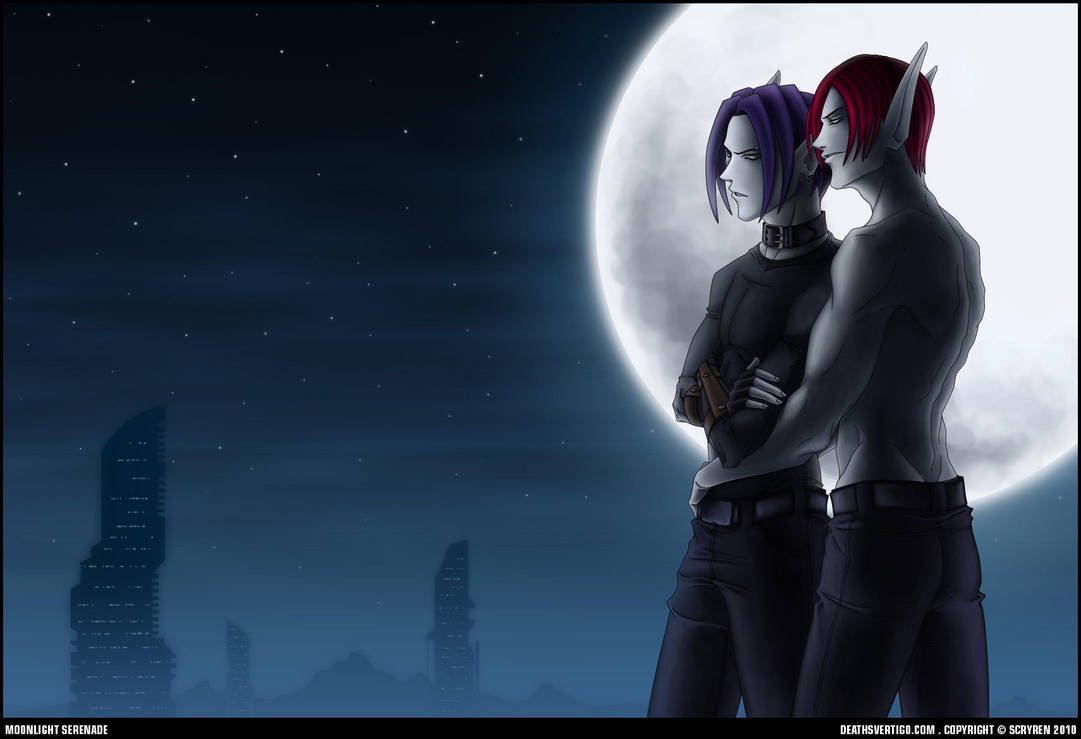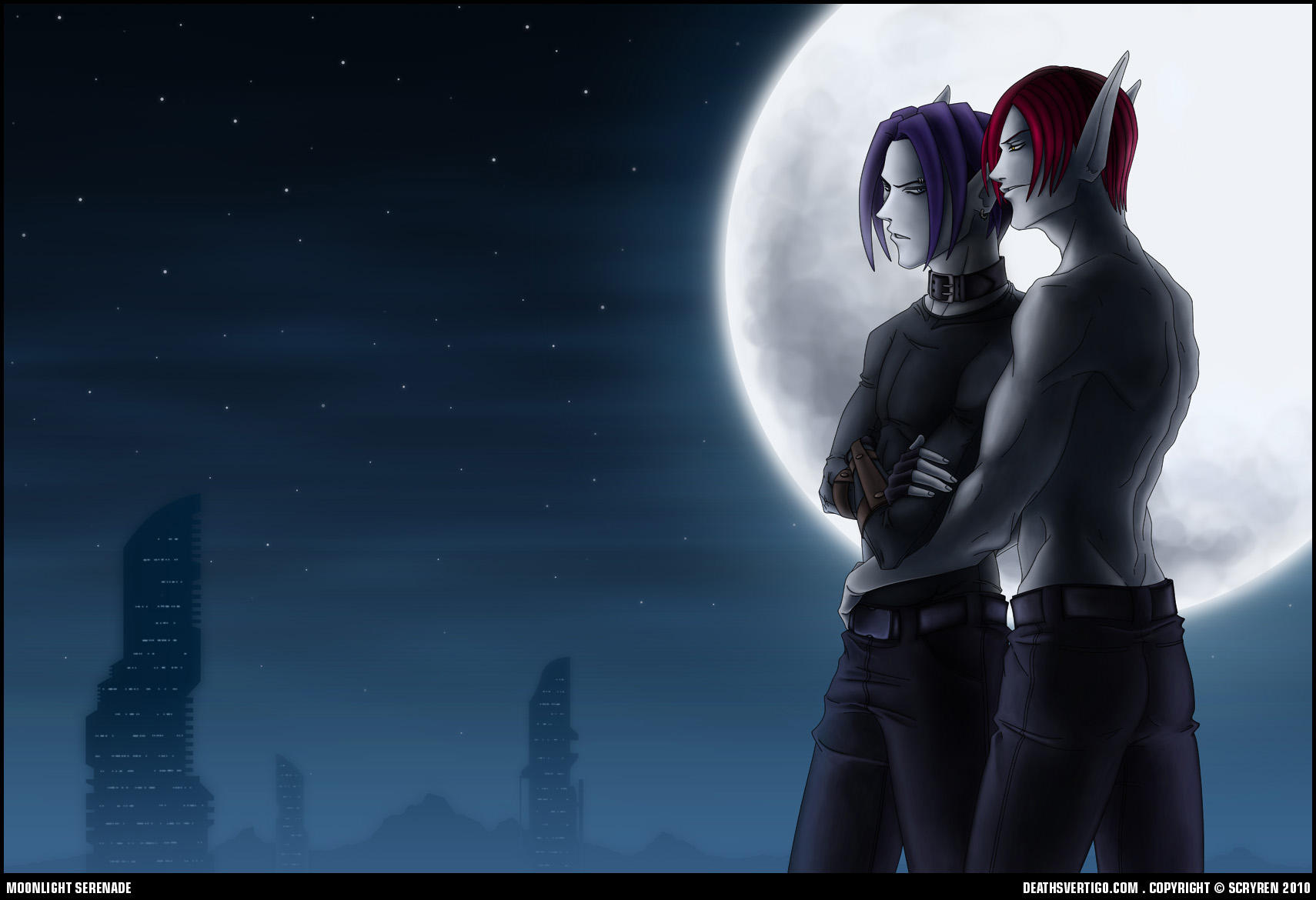 Fullsize:
link
More lighting and anatomy practice at Lothar's expense. I'll never get tired of tormenting him. As a bonus, I got to use the arcologies for my new site header and I've discovered that moons are way too fun to shade. The title's a line from Rough Sex by Lords of Acid. Itís completely sarcastic, much like these two.
Reference spiel: I used about 10+ anatomical study sketches/clay/3D models on DA to build Sevino's back and shoulders. The rest I just winged so any mistakes are totally mine.
Lothar and Sevino © Copyright Scryren 2010.
Edit
Fixed Lothar's hip. It was really scary and I'm not sure what I was thinking before o_O;;