`o w o
EDIT: WINNERS ANNOUNCED HERE:
RAFFLE WINNERS!
You read the title right!
I'm hosting my
first
raffle to celebrate that I have gained 120+ watchers!!
I LOVE YALL--

Ahem.
WHAT ARE THE PRIZES?
WELL! Glad you asked because!
1st PLACE
gets 500 points or a half body drawing from me!
2nd PLACE
gets 300 points or bust shot drawing from me!
3rd PLACE
gets a (flat colour) bust shot drawing from me!
[UNLOCKED BC 100+PARTICIPATING]
Examples of my halfbody and bustshot art: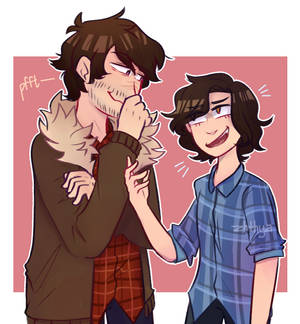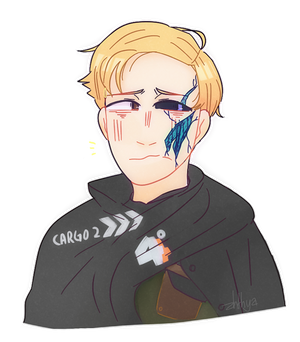 (ps you only get one character for the half body--)
HOW TO ENTER/RULES?
(* means optional)

>You have to be watching me :0
(+1)

New watchers welcomed! But please don't unwatch me right after the raffle is over ;w; I mean- You can. But yK
>You have to share a link to journal :00
(+1)
Through status update, another journal entry,, etc
>You have to be on deviantart for more than 2 weeks. (rule)
This is to ensure no one makes new accounts to make their chances of winning higher :< Also please don't enter with your alt accs. If I find out, you'll be blacklisted C:
>Favorite and/or comment on 5 of my art!
(*+1)
Would appreciate it if you told me what you like and what I can improve on!
>Tag 2 people
(*+1)

Uh, self-explanatory?
>>Comment what you have completed above and I'll reply you with your numbers ;w; !! Also fav this journal bc that'll help me with keeping track and stuff. (ps it will help if u link ur journal entry or etc)
WHEN WILL THIS RAFFLE END?
18 November 2018
<: Why so long? WELL- My exams are kinda over by then and I can work on the prizes lol-
(I edited the date a few days earlier bc some peeps seem to be upset about the long af deadline ;w; tis the best i could do-
please vote here if you want it to be more short
)
have fuuUUUUUUUUUUUUUUUUN--