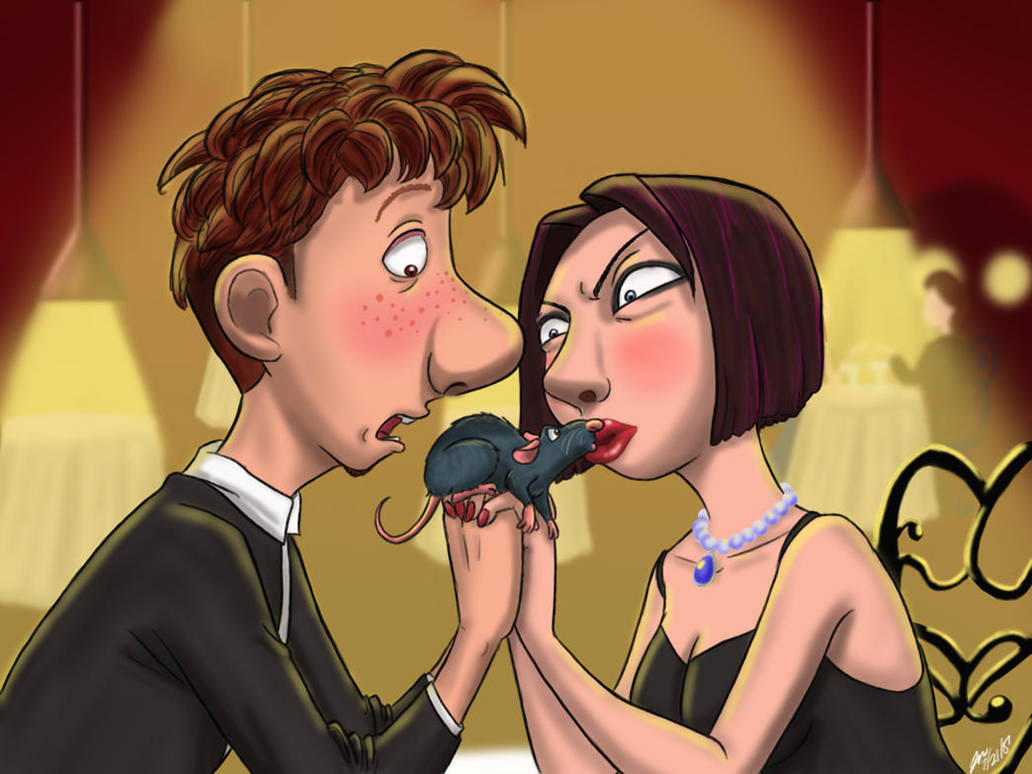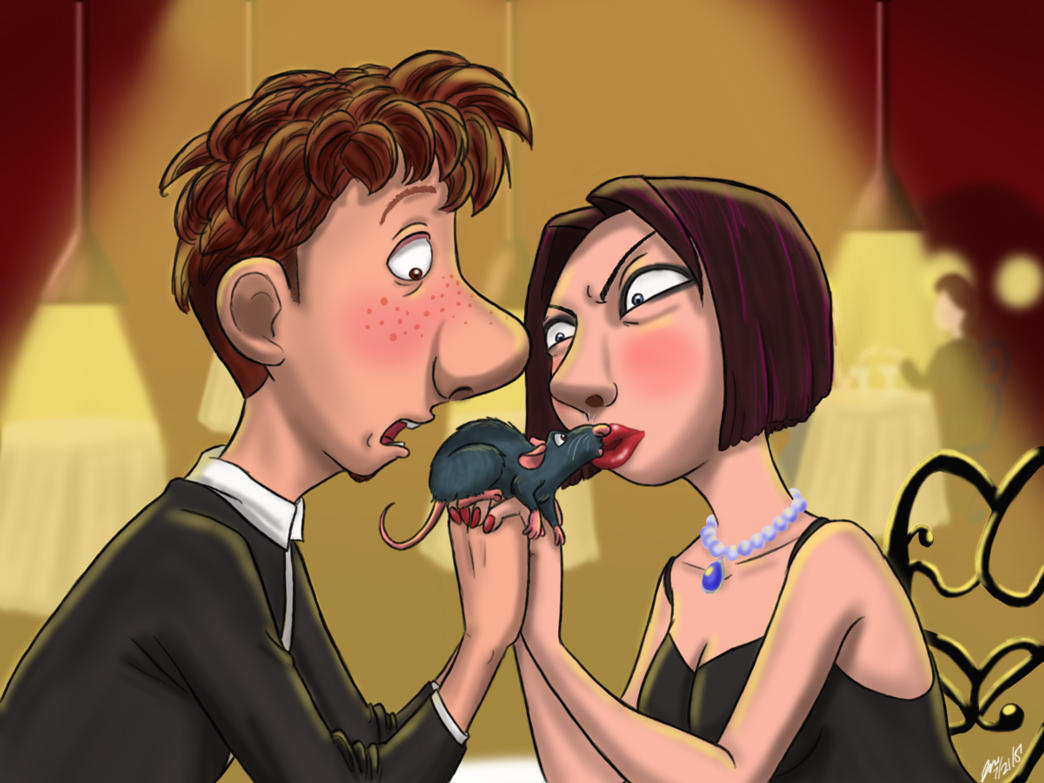 Watch
Here's a stupid little Ratatouille thing. I didn't work as hard on it as some of my other stuff, so there's some things wrong with it along with the usual stuff I get wrong in my drawings.
Remy had stowed away in Linguini's pocket so that's how he got there.

I should probably try to draw Colette prettier next time to make up for this.