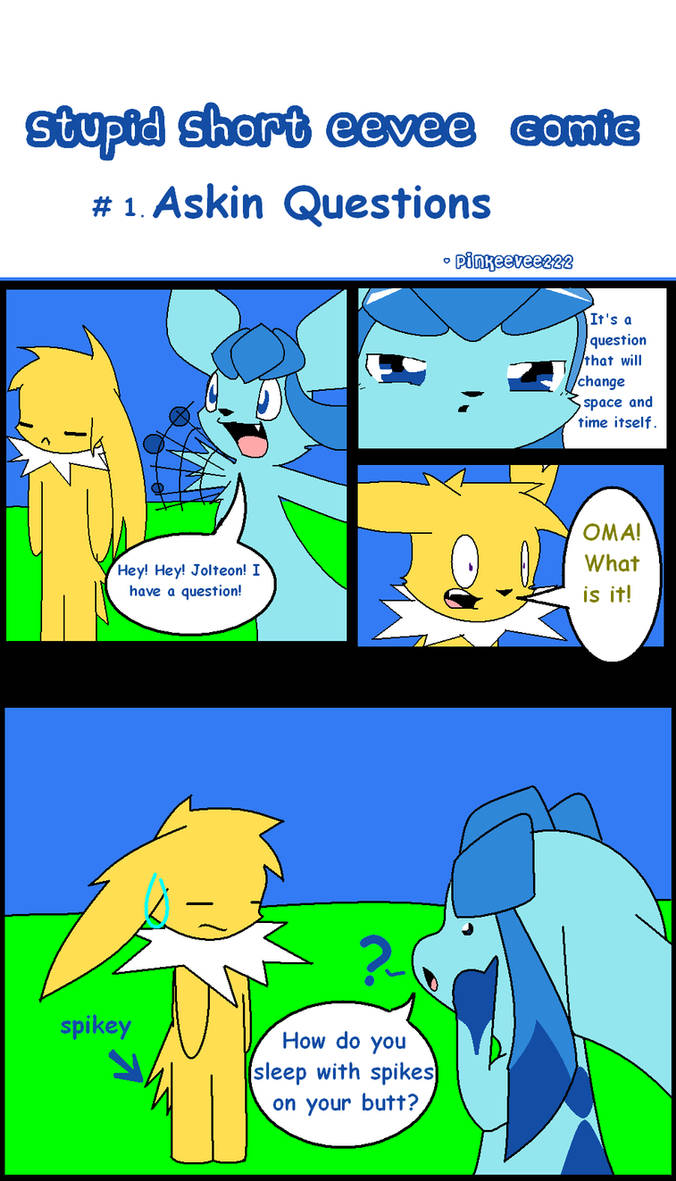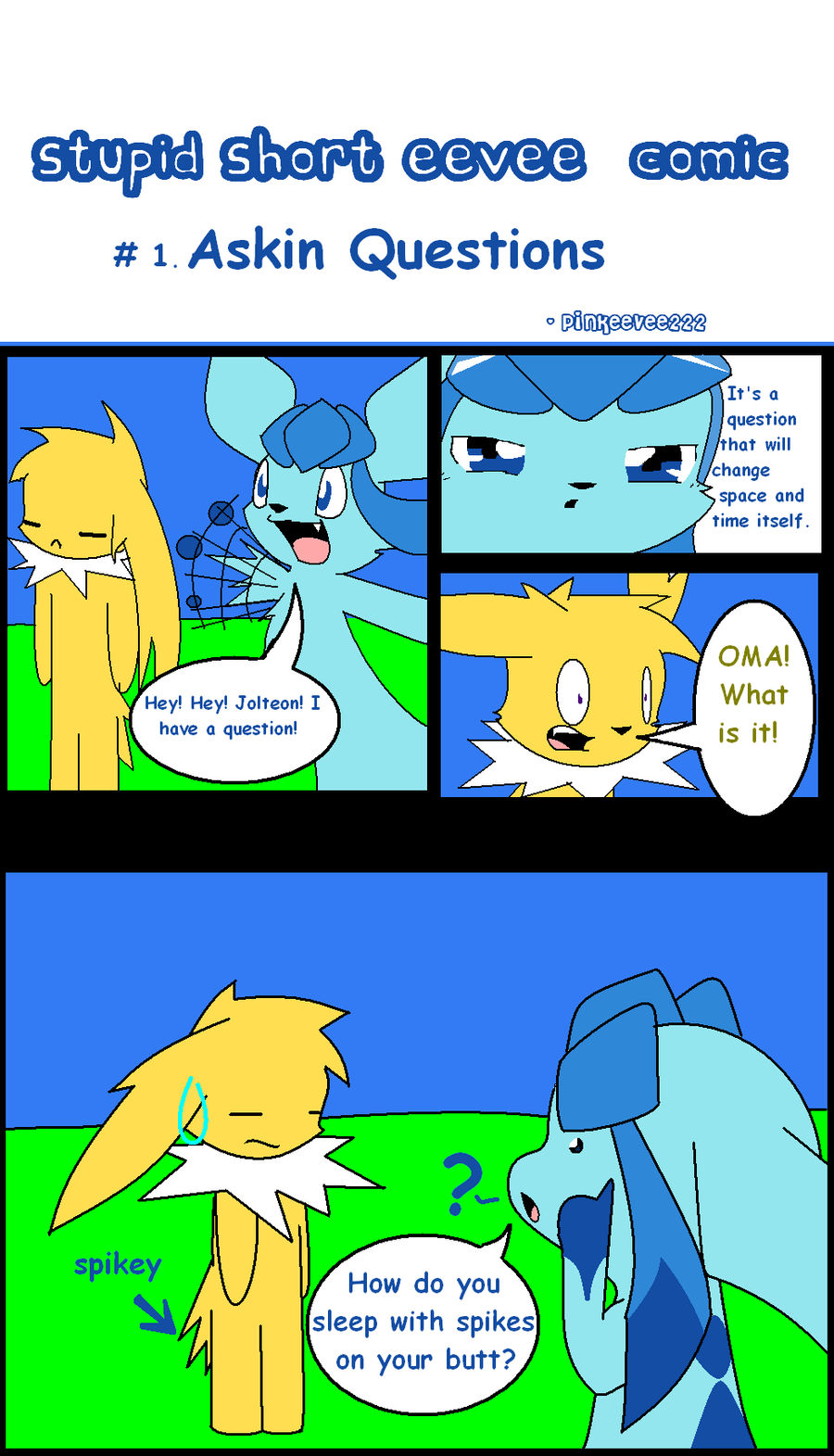 Watch
I finally started a comic! Yay!
Star: But you left out the very beginning comics
I'll upload those later! Stop nagging me woman!
Star : -_-
Anyways These comics are going to be stared by a glaceon named Blizz. Based off the glaceon in my platinum game.
Star: I still think you should do that comic...
Later! Remember! I stink at drawing humans
Star: Excuses! You've gotten better!
... Okay! back to the comic!. I will introduce all the eeveelutions one by one. And don't worry. This will be the only comic done on MS paint.
Star: Swear?
Swearing is against my religion
Star: HA! What religion!
~~~~~~~~~~~~~~~~~~~~~~~~~
Website:
stupidshorteeveecomic.smackjee…
Gallary:
pinkeevee222.deviantart.com/ga…
Next:

I KNOW HE CAN MAKE IT SPIKEY OR SOFT
Reply

Reply

So is there a story behind this or something?

It's pretty random and funny at the same time
Reply

Why does OMA reminds me of Jeff Dunham with achmed XD
Reply

O yesh, this question shall change everything.......
Reply

mind if i do a dub on this comic?
and ill credit u definetly
Reply

Reply

Wait (face palm)
It stands for oh my Arceus huh
Reply

Reply

Reply
OMG! Look at that ass! It has so many thorns! XD
Reply

Reply

Reply

i bet i can explain the butt! (you probs already know but...) the spikes is actually static fur! it's just like sitting on a mow hawk!
Reply