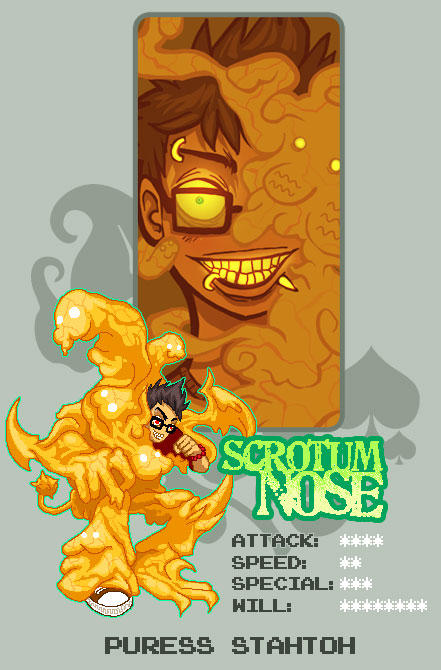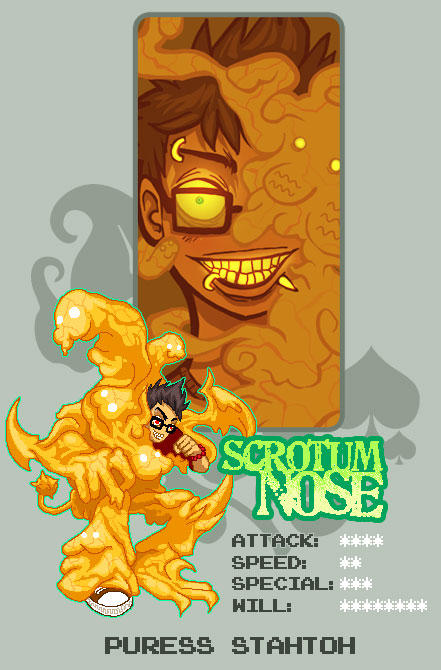 Watch
SHORYUREPPAAAAAAAAAAAA
if i was a video game character, it'd probably look like this. there's a symbiotic scrotumnose that took over me and can make things according to my thoughts. kind of like carnage, only.... scrotumnoses.
okay,
,
and i got really antsy and decided to pre-empt posting this thing that we did a while back but never got off the ground.
THIS WILL UPGRADE GET LIKE SSJ3
only without the lack of eyebrows and stupid hair
*EDIT:*
HOLY SHIT MANY PEOPLE ARE DOING THIS!!! I AM AS HAPPY AS A BAG OF WIGS TIME TO MAKE A LIST OF ALL THE AWESOME
PIXEL ID WORLD WARRIORS:
CHAMPIONSHIP EDITION
TURBO EDITION
HEY!!!! add to this list people!! we need to make a grand character select screen ala marvel vs capcom!!!!!
Daily Deviation
Given 2007-07-25