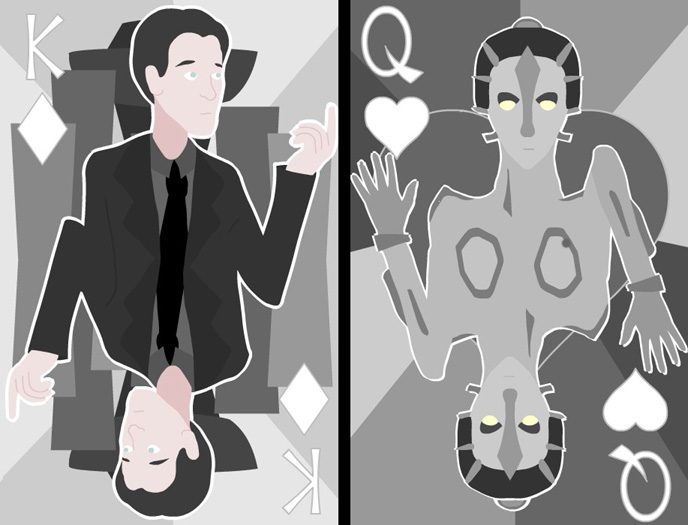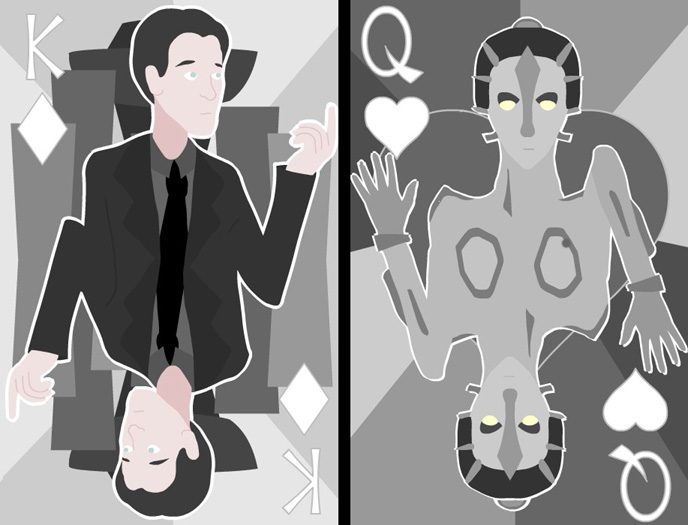 Watch
I'm applying to the Cal Poly "Graphic Design" program, and they wanted you to either do an add for electric cars, or design playing cards. And I'm really in to "Metropolis" (the good 1926 one, not the arbitrary anime one).

I made Fredersen (the King) diamonds because they connotate wealth, and in the movie he is in charge of the city.
The False Maria is the Queen of Hearts; when she is given the features of a human woman, the transformation centers around her blinking artificial heart.
This also ties into the movies 'epigram'--"The Mediator between the Head and the Hands must be the Heart."