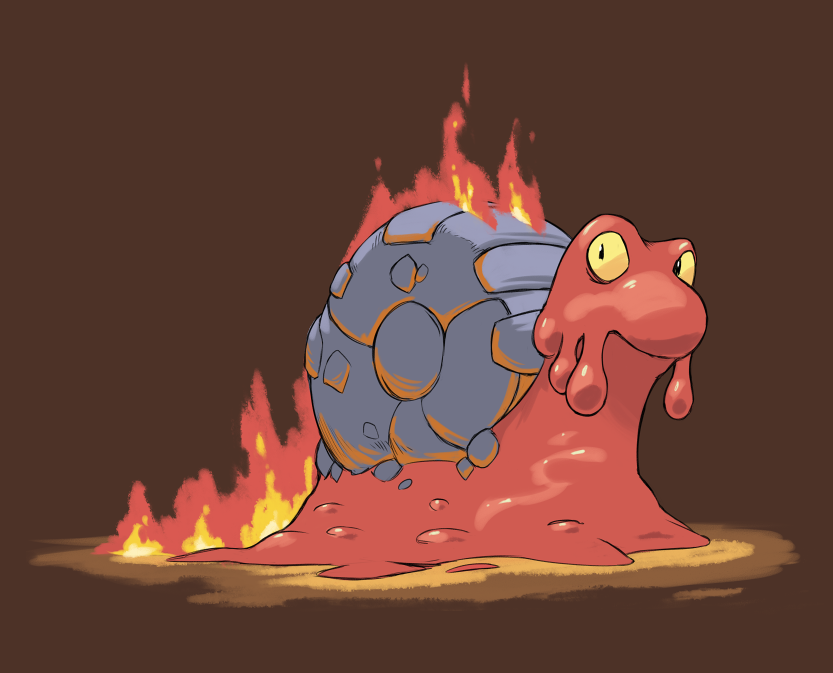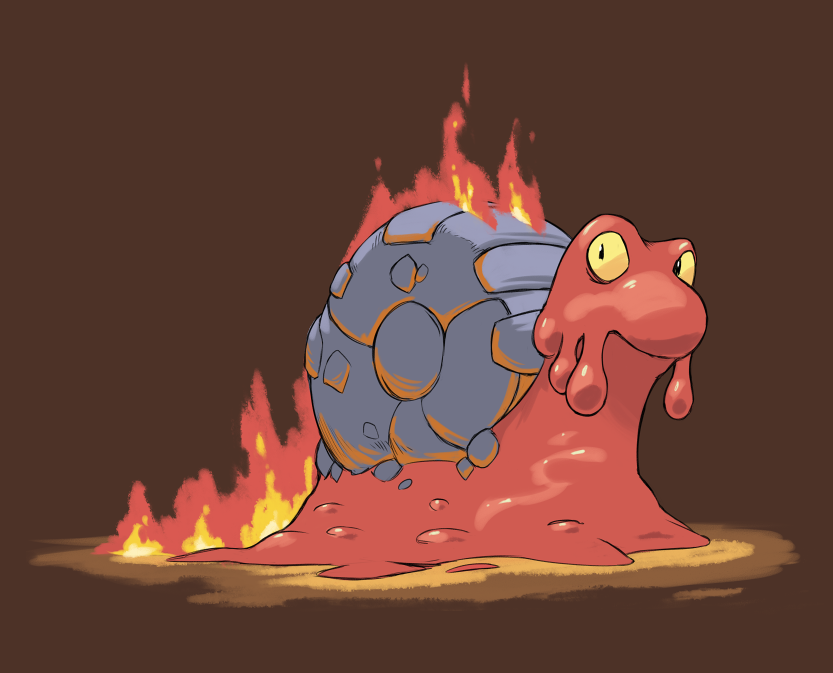 Watch
What I never understood about pokemon that were either on fire or made of magma by design is that they didn't have an innate damage shield. Sure, by Gen 3 you had Flame Body, but that's only a 30% chance of inflicting burn, no matter how direct the contact was implied.

Oops

Did not know this was a pokemon! I thought it was just some badass snail with fire powers! Still looks cool.

Reply

I always find ridiculous how a water attack hit supereffectively a pokemon hotter than the surface of the sun, it doesn't make any sense! This temperature is hot enough to melt iron a 100 meters away the water wouldn't even touch him. Also why he doesn't have Drough as hidden ability? It would be a lot more fitting to the snail.
Anyways, after my anger release let me talk about your drawing,

the first thing I saw was that you gave him a body!

And what a body, I like the colours and shading you used

. Also, nice work with the flames, they seem very lively

. I think you could have choosed a darker colour to his shell other than that it turn out "awesomely"



Reply

Magcargo is a personal fave of mine. You've portrayed it here awesomely!
Reply