I am a first generation Star Wars fan who saw all of the original trilogy movies in theaters and have had an almost life long passion for the series . I voraciously gobbled up every tidbit of info I could find, from my monthly original Marvel Star Wars comic fix ,to publications like Starlog magazine for behind the scenes knowledge . After The original trilogy had run it's initial course, it seemingly went dormant for a time ,survived only by a handful of materials such as that original comic which went on for a couple of years and then faded away due to organizational changes at Marvel , a roleplaying game from West End Games , a small pocketbook/guide to the universe by Raymond L. Velasco, a relatively obscure 3d comic from Blackthorne which only went 3 issues ,an animated Droids and Ewoks series and two Ewok made for tv movies .
From about 1984 to 1991 , that was about it .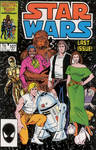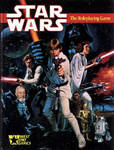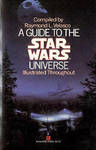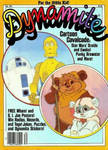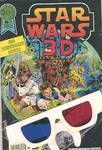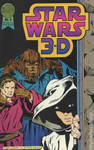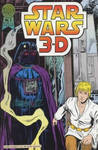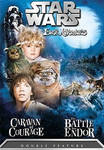 (this was pretty much the whole Enchilada after Return Of The Jedi for many years )
When people say they worry about over saturation , the memory of these leaner times makes me even more appreciative of all we have now .
Then in 1991 a Renaissance began ,first with the publication of Heir To The Empire by Timothy Zahn ,which would be later known as the first book in the "Thrawn "trilogy ,which would go on to have an influence on the Prequel films that George Lucas gave us between 1999-2005. (The city planet and name of Coruscant were lifted directly from it ),and then Dark Horse Comics obtained the license and published the Dark Empire series .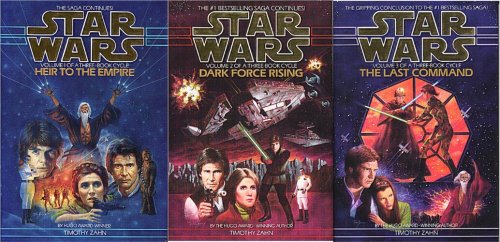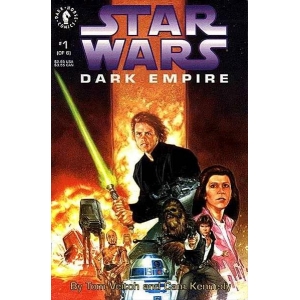 from there it snowballed into an avalanche of novels, comics ,video games,toys and audio productions . The demand was there and Lucasfilm gave us The special editions of the original trilogy in 1997,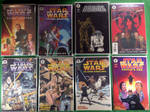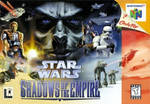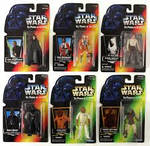 followed by the prequels starting in 1999 , sixteen years after Return Of The Jedi.They had been long awaited and promised to the fans ,almost from the beginning ,in interviews with George Lucas, in publications like Rolling Stone, Bantha Tracks, Starlog etc (many contradictory , from saying there would be 12 episodes and then 9 )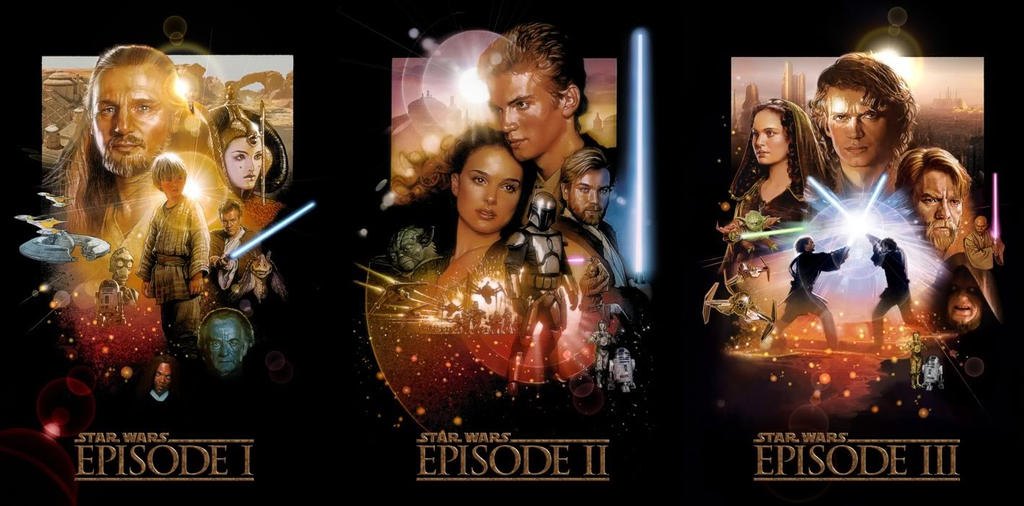 in , around, and after the prequels, many , many more ancillary products and publications would be produced , including an animated Clone Wars movie and ongoing series as well .No new live action Star Wars was forthcoming however. Then it all changed in late 2012. George Lucas sold the company to Disney and a sequel trilogy and spin off anthology movies were announced .Finally, Ten years after The last Episode ,we got more movies .
A story group was assembled to ensure continuity between all forthcoming media ,and all of the previous materials I have thus far listed above (save the episodic numbered films,anthologies, and the Clone wars animated series ) were re-branded as "Legends " .They were free to cherry pick what they wanted to in making the new stories,and while they did bring some of the old concepts back ,I feel that the cherry picking extends to what they choose to acknowledge from those "Legends". Which brings me , finally , to the focus of this article .....
I titled this article ,"unspoken influences on The Last Jedi " , and this extends to the Lucasfilm story group giving lip service to what came before while not acknowledging it at the same time and passing it off as their own ideas .This is a video I came across recently from the official source of Star Wars news ...
go give it a watch and then come back if you like and I will demonstrate what I mean as well as give further examples of things ...
back so soon ? lol . anyway...While I think it is interesting how they list all of the Easter eggs derived from the new cannon , they don't mention the influences of the "Legends" material upon it ...Pablo Hidalgo mentions the name Hoth Stuff as a name for one of the Fathiers , the horse like creatures in the movie ,but does not even credit the source of that name , and he and Leeland Chee are the only ones sitting in that room who have been with Lucasfilm since before the sale of Lucasfilm to Disney . He was a continuity consultant going back to the early 2000's..
The name came from this Marvel Comic from 1983 by David Michelinie ,Bob Layton and Luke McDonnell...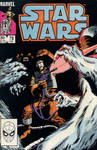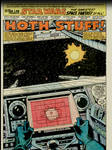 as a consultant , I am sure Pablo knew of this , makes me wonder why no mention of it . I have seen it mentioned as a call out on Wookieepedia which is a fan run and moderated website , but the casual fan watching the video above would likely have no knowledge of that and I think it could be easily construed that it was Pablo's invention.
Tangentially related ,the group goes on to gush about the scene where General Holdo smashes into Snoke's command ship and there is a delay in the audio ...they sell it as something unprecedented ,but this is something that actually happened in the prequels on a smaller scale , I remember when The Last Jedi was in theatres for the first week and it was reported in the news that some theatre owners were posting signs that the audio delay was an intentional artistic choice . Why did they not do this for Episode 2 in 2002 ? did everyone have collective amnesia ? does nobody remember this scene .....
and the Fathiers , The horse creatures mentioned earlier, have a precedent as well , in the first Ewok tv movie, now considered Legends material , there were literal horses......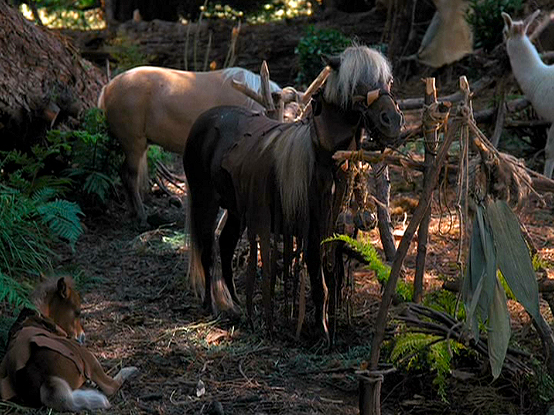 as well as in this original Marvel Star Wars comic from 1985 by Jo Duffy ,Cynthia Martin, Art Nichols and Bill Sienkiewicz.......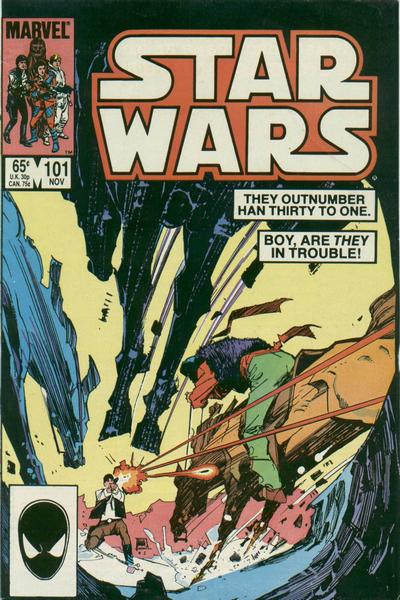 the concept of a horse race in star wars was also done in the 1994 novel Jedi Search by Kevin J.Anderson, here it was called the Umgullian Blob races, where it was blobs of gelatinous green protoplasm electrically prodded onto a race course .....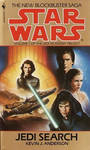 and Han Solo's dice which are a major plot point in The Last Jedi but only appear briefly in one scene in the original movie , were first referenced brilliantly outside of the movies back in the original Marvel Star wars issue 81 from 1983 by Jo Duffy , Ron Frenz,Tom Palmer and Tom Mandrake . It took place the day after Return of The Jedi ! ( the series got a lot of flack in some fan circles , but it was first on a lot of concepts and even second guessed the original trilogy several times while it was still in production )...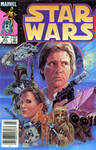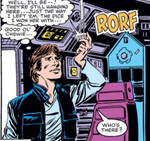 this old series really does not get enough credit !
The casino of the planet Canto Bight also has a precedent in , again,the original Marvel Star Wars comics issues 18-23 created by Archie Goodwin ,Carmine Infantino and Bob Wiacek in 1978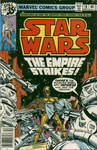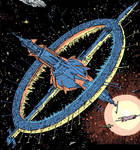 here it was a gambling casino called The Wheel which floated in space .Note the title on the comic cover which came out over a year before The Empire Strikes Back !
and the daily newspaper strip started by Russ Manning in 1979 featured the Gambling World of Vorzyd 5 in one of it's first story arcs .....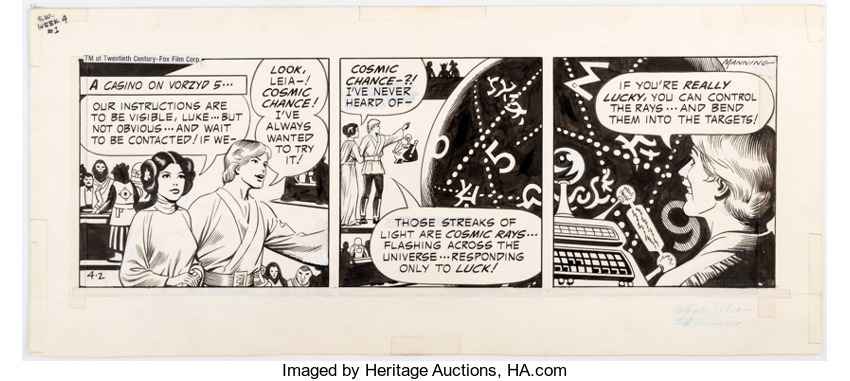 a trope that would be used in many sci fi franchises afterwards , the revived Buck Rogers from the late 70s had a vegas in space episode and the original Battlestar Galactica movie and tv pilot had a long sequence in a casino to name a couple ...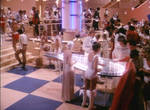 and bringing it back around to the Thrawn trilogy ,there was a casino on the planet Abregado Rae replete with it's own police force .....comic adaptation of the novels started in 1995 ,art by oliver Vatine , Fred Blanchard and Isabelle Rabarot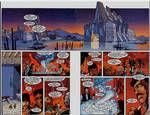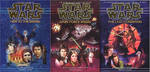 a concept which showed up in The Last Jedi also...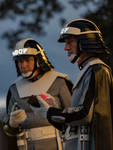 they also had a luxury yacht that floated in the air in The Last Jedi ...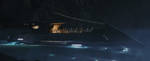 which I suspect was influenced by ...The Lady Luck , Lando Calrissian's ship in the Thrawn trilogy . wow ! that is an ironic panel ! art by Terry Dodson and Kevin Nowlan from the comics adaptation of Dark Force Rising .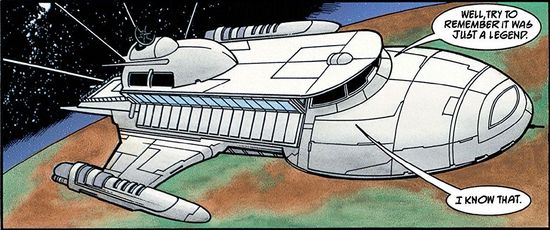 on the subject of boats, Han and Lando visit an underwater casino called the Coral Vanda later in the same book ...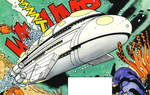 and part of their mission is to find a Slicer who can crack imperial codes .hmmm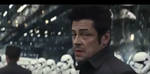 D.J. from Last Jedi and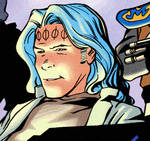 Ghent the Slicer from The Dark Horse comics adaptation ,art by Edwin Biukovic and Eric Shanower in 1998
interesting that Ghent has blue hair , perhaps they were inspired to change it up a bit for....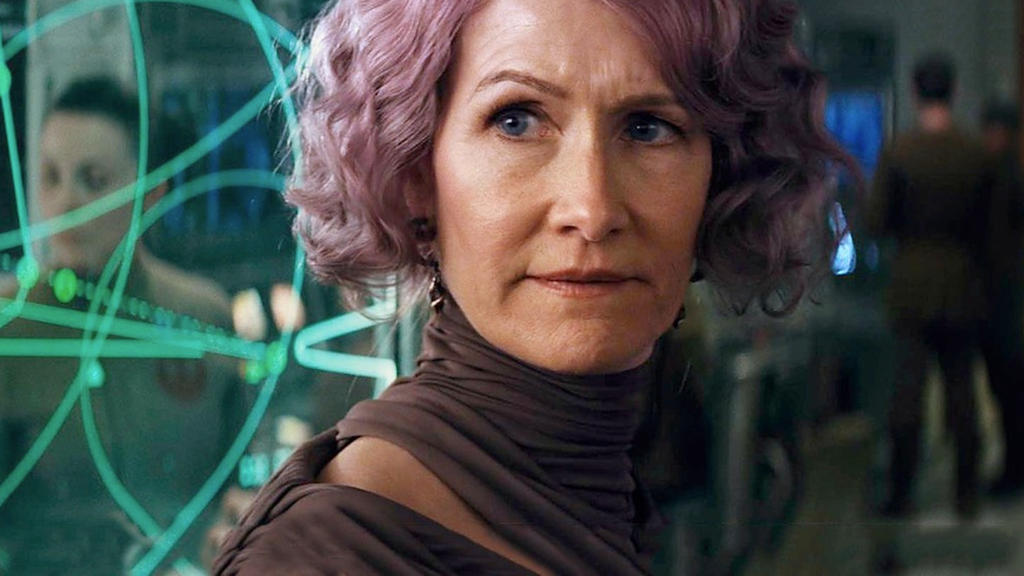 ...the Last Jedi's Admiral Holdo , who herself has roots in , again , the Thrawn trilogy ....
in the form of Winter , the assassin also known as Targeter....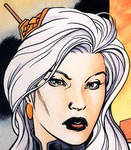 both characters were childhood friends of Princess Leia .
and the Porgs seem to be very much derived from the Hoojibs of , once again , the original Marvel comic ....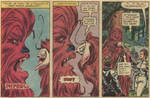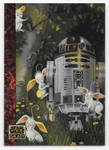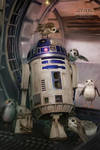 art by Walt Simonson 1982
issue 55 1982 1994 card 2017 art by Bunny Carter 1994
art by Brian Rood 2017
and moving on to the Climax of the film where Luke faces down the first order with a laser sword ....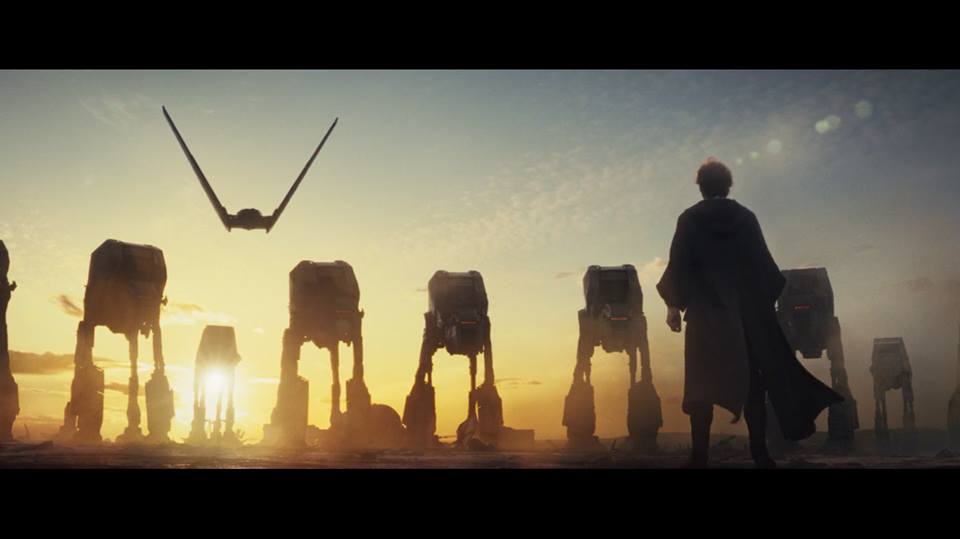 I love this shot ! I also love what was probably partially it's inspiration in the Dark Empire series from Dark Horse Comics in 1991....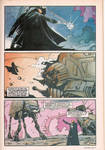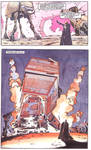 art by cam Kennedy series covers Dave Doorman
and Luke also Force projected himself in this series from 1991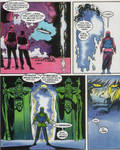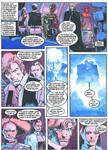 and since it is my page , I have to throw my own fan art in here .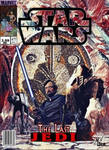 and despite of my criticism , I was actually delighted by all of these things I picked up on when I first viewed the film , I just wish the film makers and story consultants would acknowledge this "older stuff " more .