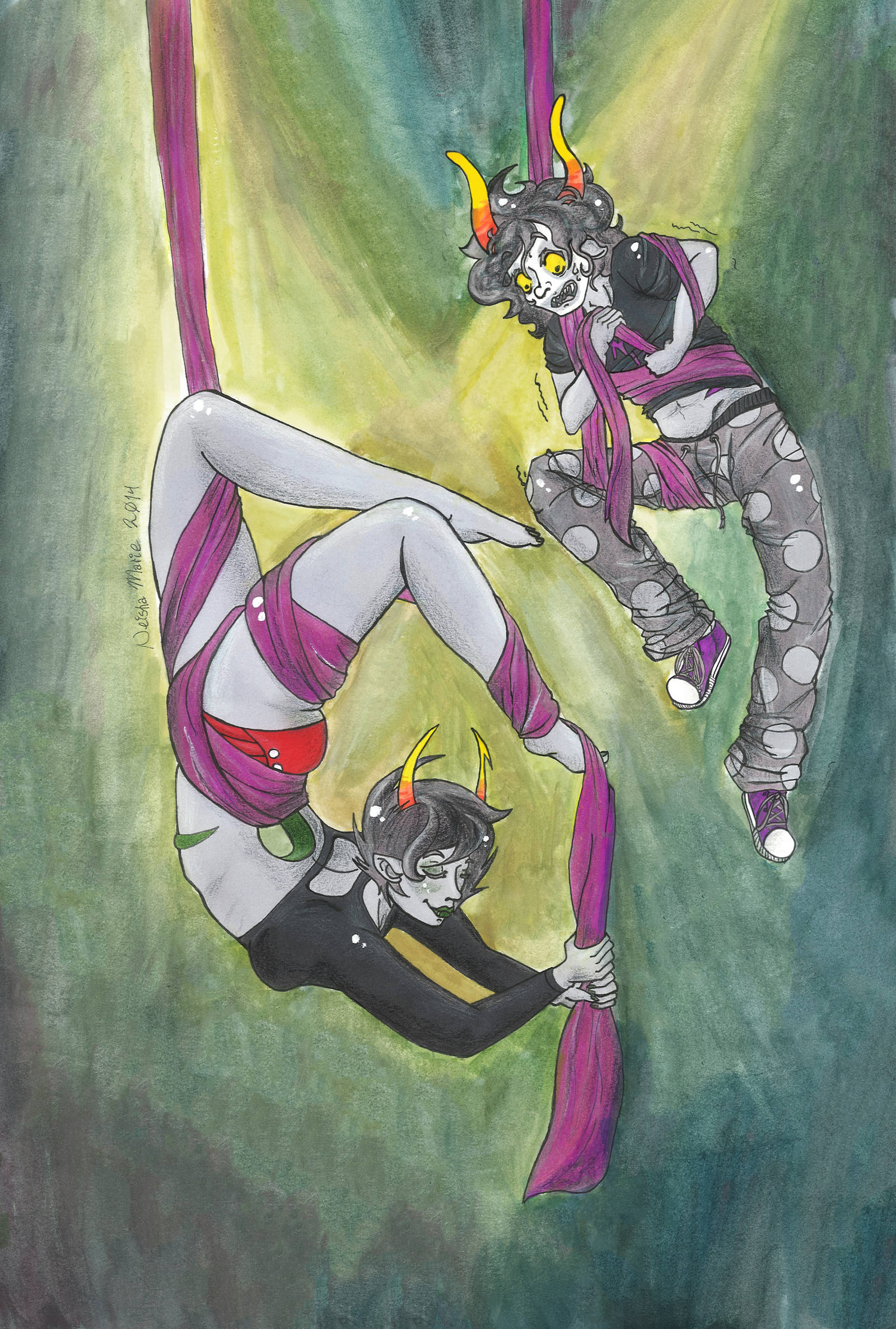 Watch
WheewH!!!! Guys holy shit this took a long time hahahaha xD Thank you dear
Sudrien
for commissioning me and being so very patient and fun to work with <33333 She ask for a bendy Kanaya. The prompt was since part of Kanaya's spine is missing, she'd probably be contortionist-level flexible in the torso area (I loooooove the idea). And with my own personal obsession ovr circus shit, I thought ribbon dancing would be super fun to do

You never know. She might wanna take up a hobby. After all, 3 years being stuck on a meteor probably isn't the most exciting thing.
I also just so happen to ship Kanaya<3<Gamzee, and I thought the idea of Gamzee maybe trying to be a little shit and try to show her up cause the circus is HIS terf, but of course, he finds out he totally sucks and gets tangled mid-air and almost falls to his death until Her Almighty Sassmaster, Kanaya has to come save his ass.
And I know I told you,
Sudrien
that I'd upload one with and without the background, but I don't know what happened to the version of it without the background ;o; I don't think it saved???? I have no idea??????? I hope you dont mind >o< I'm not too fond of the background myself... I wanted to just do some experimenting with watercolors.. but in order for it not to get inside the lines too much, I couldn't use too much water like I'd envisioned it.... Idk. It's just not what I was hoping it would look like. I liked it a lot better without the background. Overall though I'm pretty happy with it. I think maybe I've just been looking at it for too long and being overly critical...