I have always loved to draw. From realistic animals to anime human beings. I love to draw on my test, notebooks, scrap paper and well anything else you can draw on. Im 17. Love to draw videogame characters

. Any preferences

? I have an xbox live account named xScout Walkerx you can friend me if you want. Im not the best player but I have a variety of games and play with everyone. I have a brother,

Please leave a comment and I am open to constructive criticism. Enjoy my art and look around! Sorry if there is ever a delay and long time laps without art...

My internet stinks But I wanna hear what YOU have to say so please leave a comment!

I AM A SUPER NERD WITH ALMOST ANYTHING.... I love AH and RT! Ive been messing around with digital art so sorry if some of my art has down graded!
Awesome People (In no particular order)
People I know in life:












People who are AMAZING ARTIST (aka My idols!):











and many more.
People who are too nice and awesome:
























and soooo many more!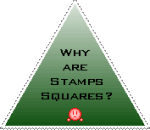 :thumb127999471:

:thumb128881557:  











:thumb165991295:

:thumb160537628:

:thumb314963692: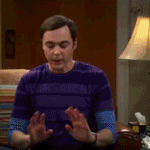 :thumb262780571: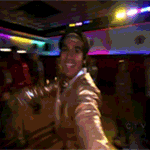 :thumb96759507:










Tobuscus!

Red Verses Blue
Achievement Hunter <3 
:thumb366223382: :thumb366227146: :thumb366226015:

:thumb366940520:
Team LADS:
Team Gents:
ANIME  :3


:thumb177941739:





:thumb132337075:








:thumb447037358:

Music Yay
Homestuck ;u;



:thumb214299008:
If you think you should be on my page, or I should be your friend, just ask! I LOVE CHEESE! Nobody is going to read this far down anyways....

Come Back Soon, but since you want to stay longer...
Because everyone knows ...
So I would love me, or run away..
Stamp Notice
I give all credit to all of the people who made all of these stamps and emoticons. These stamps were not created by me, so give the credit to the actual people who made them.BTW!: Sorry for the excessive amount of emoticons. But I needs my emoticons. -Thanks
stream1.gifsoup.com/view7/4600…
24.media.tumblr.com/9f03574d8b…
Favourite Movies
Lots.....
Favourite TV Shows
Too many.....
Favourite Bands / Musical Artists
Metallica, and other rock bands
Favourite Books
The Hunger Games, Harry Potter, and The Seekers and others.....
Favourite Writers
Susan Collins, J. K. Rowling......
Favourite Games
Chess and various video games.
Other Interests
Sports, education, biology, video design and gameplay(aka video games)