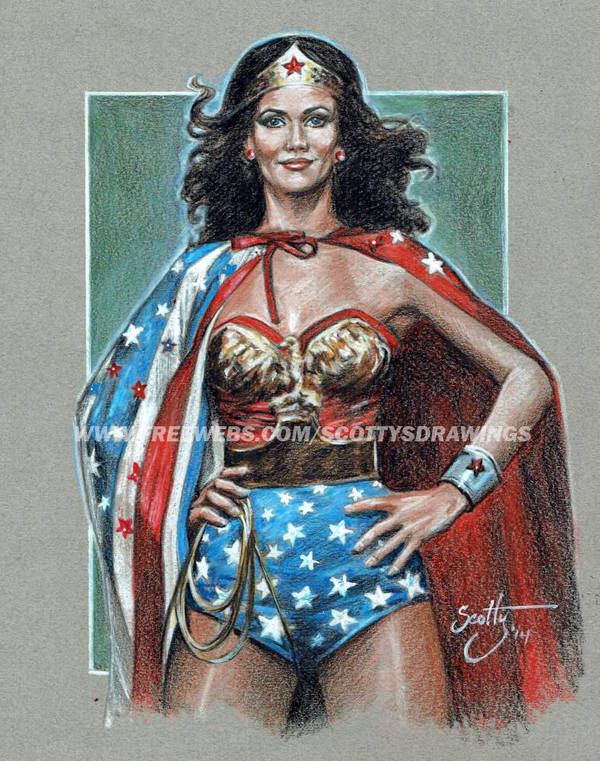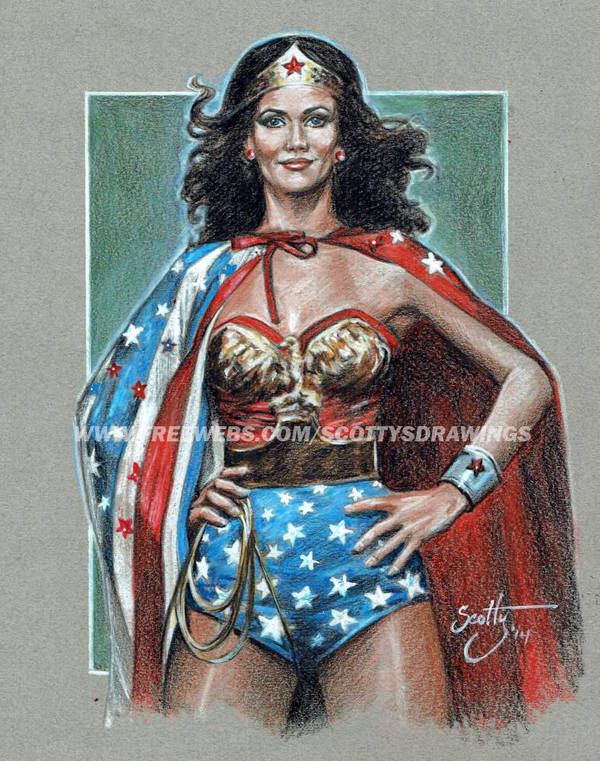 Watch
Quick Sketch I did today of Lynda Carter as Wonder Woman (season 1)
drawn with prismacolor colored pencils...on Cranson colored paper
THIS DRAWING IS AVAILABLE HERE cgi.ebay.com/ws/eBayISAPI.dll?…
...
Wonder Woman and all related characters are copyrighted by DC Comics and Warner Brothers
Wonder Woman was created by William Moulton Marston

Reply

Awesome! Since the original sold before I got to Ebay, LOL, you should offer this as a Print! I would definitely hang it in my Living Room! Another thought, would love to see how great you do Wonder Girl " Drusilla "

Reply

Thank You for your wonderful comments, I appreciate your feedback
I am happy to let you know that I am indeed offering this drawing as a print...here is the Link
www.ebay.com/itm/161329522126?…
and I will definately consider drawing Debra Winger as Drusilla...Thanks for the suggestion
Reply

Reply

Great picture! I love it when artist do a realistic picture of a character hero. I think it is better than lynda carter. The figure and shape is there. I just don't see Lynda.
I see Jaclyn Smith who played on Charlied Angels. That is a complement. Because I never thought I would see her play Wonder Woman until I saw your art. Wonderful art. Very tasteful.
Reply