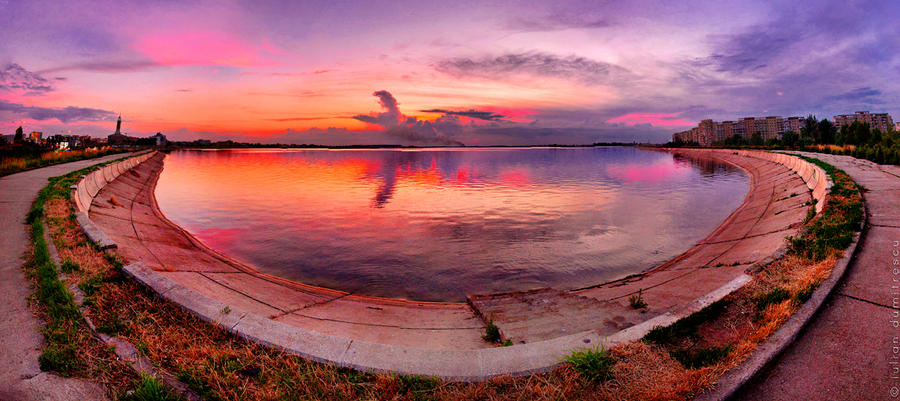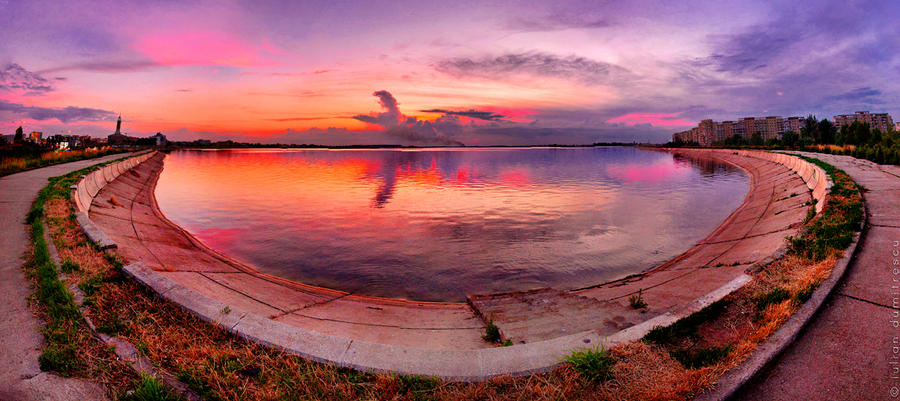 Watch

F U L L - V I E W
Crangasi Lake
Sunset scene at Crangasi, Morii Lake
Bucharest, Romania.
Photo session with: =
Alexandru1988
Panoramic view from 30 RAW images.
10 images per row, 3 rows.
Canon EOS 40D + Tamron 17-50 @17mm + UV + CPL.
HDR version:
Normal version:
PRINT ENABLED

M E M O
For those who ask: "Crangasi Lake, sunset, again?" = YES!
And again, and again. This is where I get my peace, this is where I can relax and where time doesn't count.
This is an amazing place at sunset, it was and it will always be!
For everyone who likes my sunset photos, I want to tell them that they wouldn't be disappointed. More to come!
More Sunset shots in my Gallery here.

---
Critiques welcomed. Please be constructive.
Comment before you fav!
Feedback appreciated.
---

Copyright Iulian Dumitrescu Photography
My work is not stock. Do not use it without my written permission!
---
Galllery | Prints | Portfolio | Best Works | Gear | ModelMayhem | Twitter | Last.fm | RoWatch | RoChat | dA Help | Give me Points
To frame a scene with perspective is always a pretty cool way of working with "what you have" sort of speak and it shows a pretty keen eye for composition.

You've managed here to get a nice curve that adds depth as well as a dynamic shape to the whole shot.

One thing that I find strange is that you've cranked up the values in the vibrance and saturation so hard that you actually have bleeing colors, which by me is overdoing the levels to increase a bit too much.

A very good composition here with nice balance in the shot. For me it's a bit too strong in the saturated levels and I think you'd get a nicer outcome if you'd lower the saturation a bit to get away from bleeding colors.

/Rob
The Artist thought this was FAIR
19 out of 19 deviants thought this was fair.