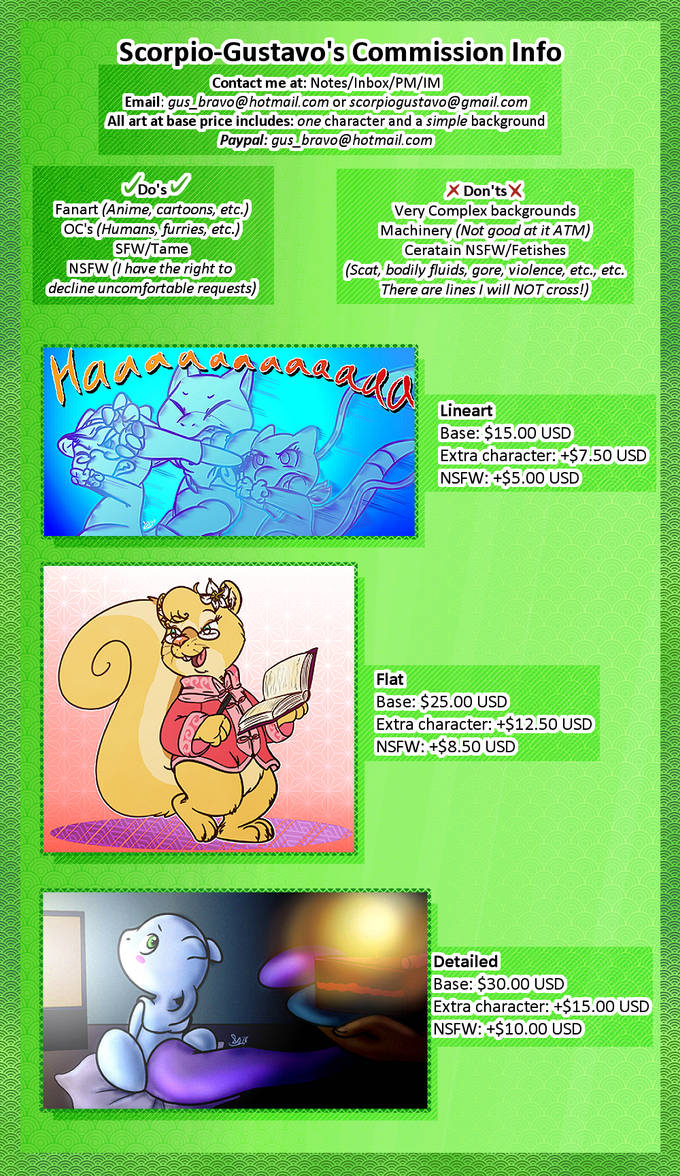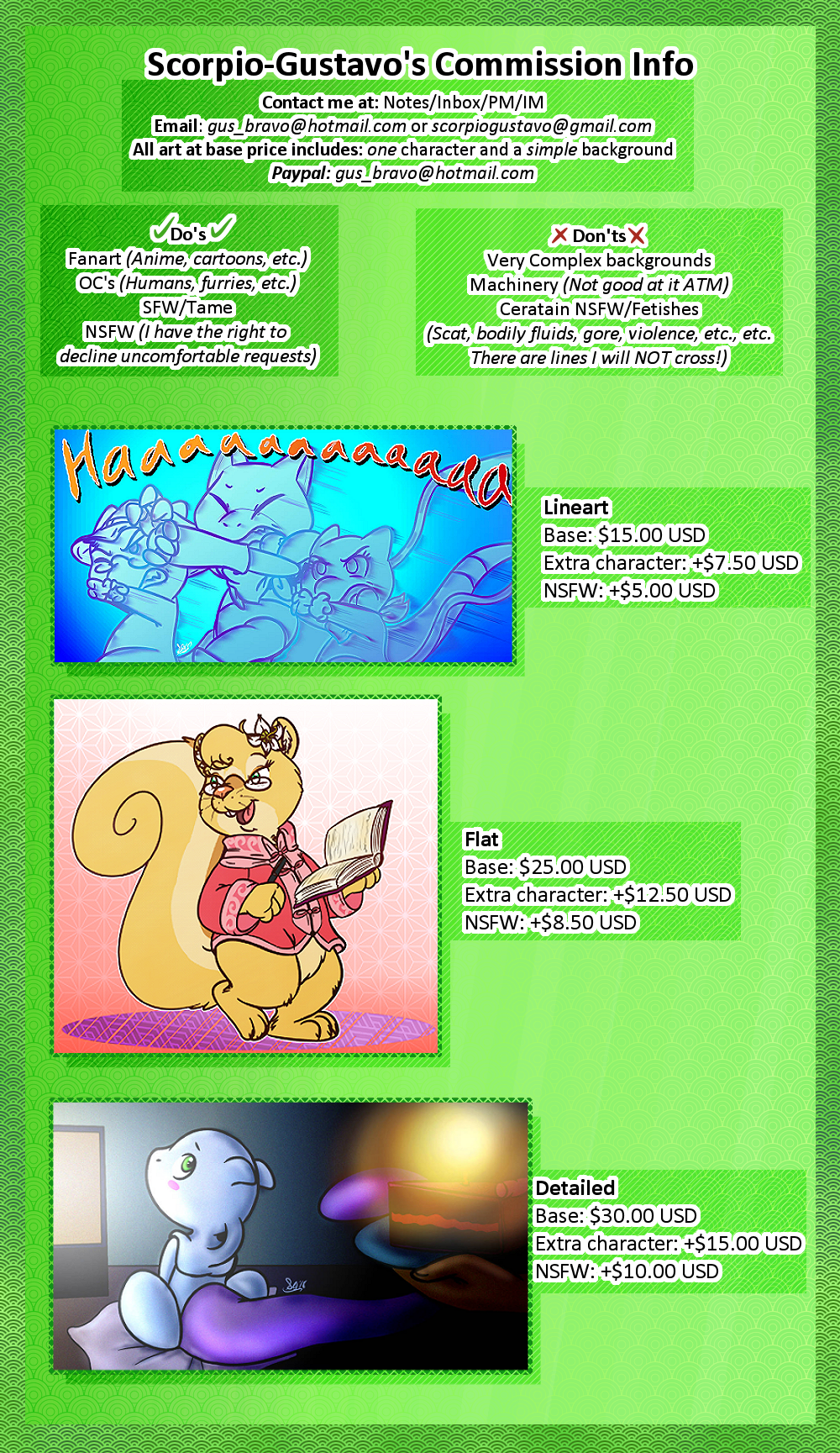 Are you commishes open still, I'm immediately interested ^^
Reply

Reply

Hey are these still open? A friend referred me to you and I wanted to see about getting a quote on an idea I had in mind.
Reply

Reply

Awesome.

The idea I've got in mind would be a short, fairly simple comic involving two of my characters; one human and one Pokémon. It'd be about six panels in length, no background detail, flat colors, and relatively simple poses for the two of them. If you'd be willing to try taking it, how much would you charge?
Reply

Reply

Reply

I mean what we talked in your main comment list.
Reply

Reply

I can try, how many you want me to draw?
Reply

Reply