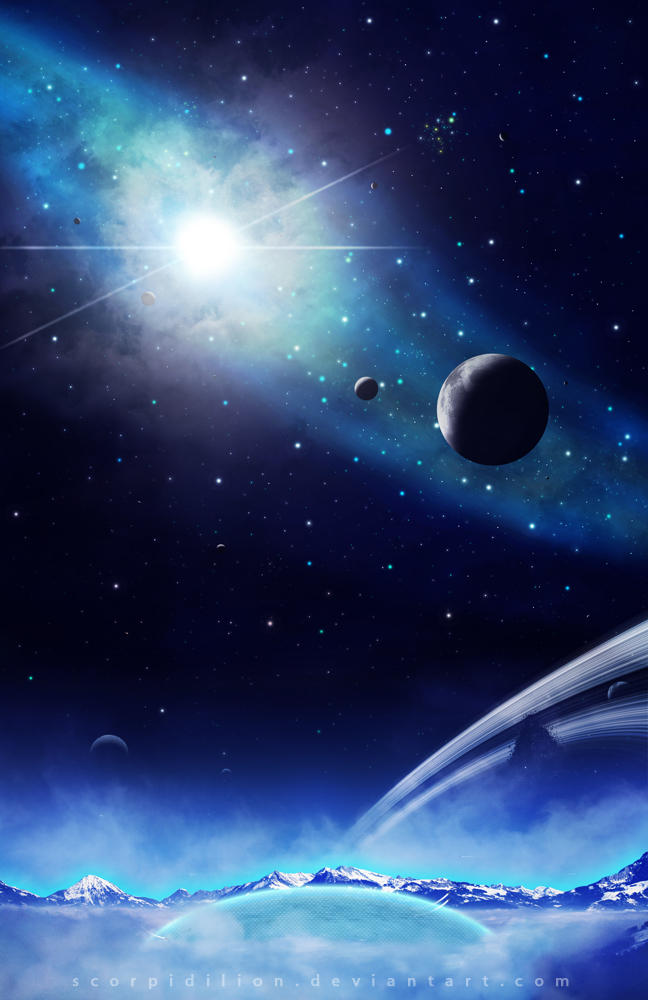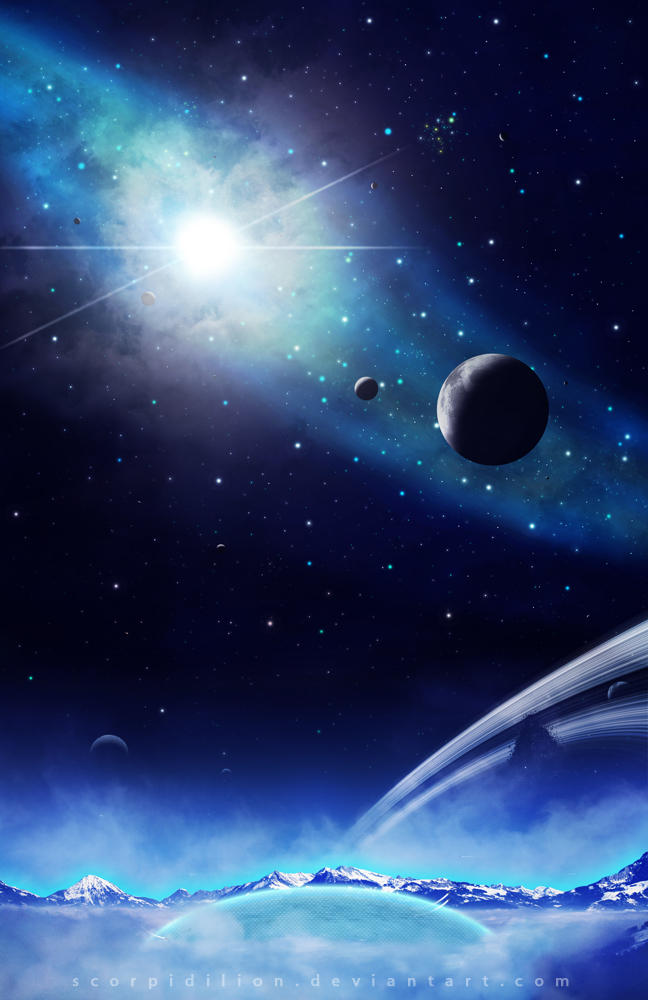 Watch
rework from:
[link]
Story:
A moon crashed trough the planet ring of Kollossus into the Green Valley. It is not directly fallen on the planet it hit the planet in an acute angle and thereby the upper side of the surface is nearly undamaged. It slid of the planet until it was stopped by the so called Cold Mountains. After the crash the Solar Corp. build a shield around the moon to protect him from the wet fog to keep it in a good condition. It also was set up to keep scroungers away from the site of the crash. Now scientists analyze the stranded moon looking for a form of life on it and they want to answer the question why it is fallen on the planet.
-----------------------

3888x6000px

715Mb PSD

Credit: NASA for moon texture

rest from me
-----------------------

C&C welcome!

Very amazing.

Reply

Thanks for the welcome! Gorgeous piece of work, the blue tones are fabulous.
Reply

There are easily yattations of magnetude of things that can be done with an old fationed or not so much spacescape, thank you for this art.
Reply

wow this is great. How long did it take around? work like this is the reason i love space art. Im think of attempting space art any suggestions on what program to use?
Reply


I love space art, and this is amazing. So clear, and the colours are great!
Reply

Holy fuck dude, this is awesome!!
Reply