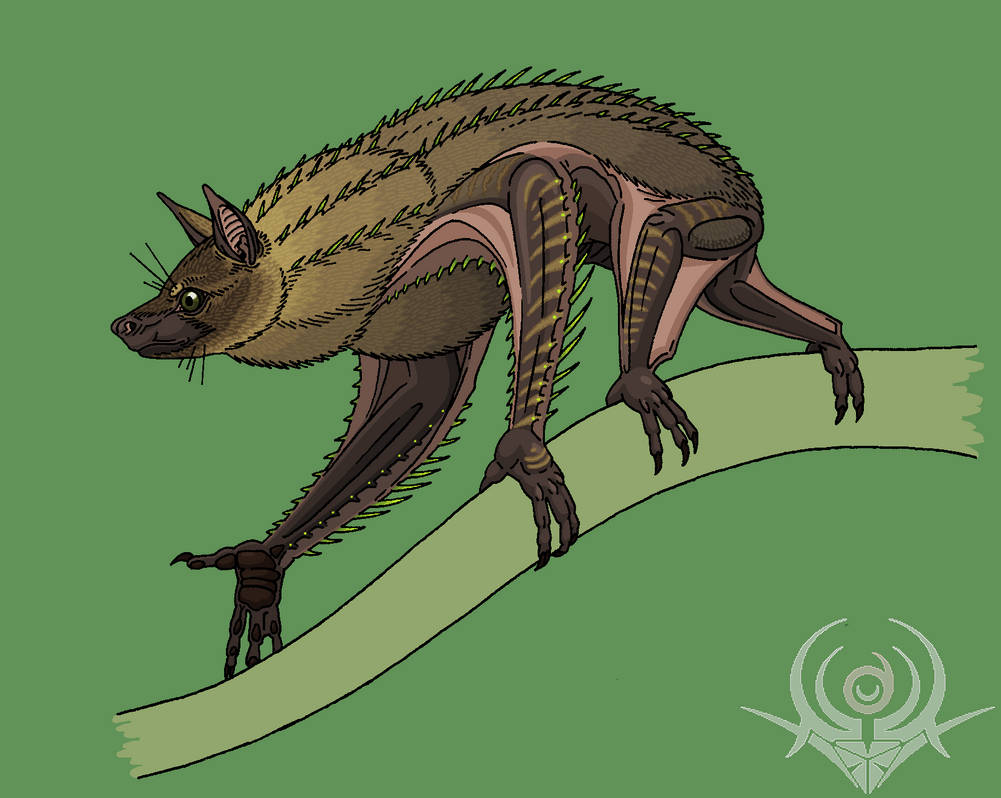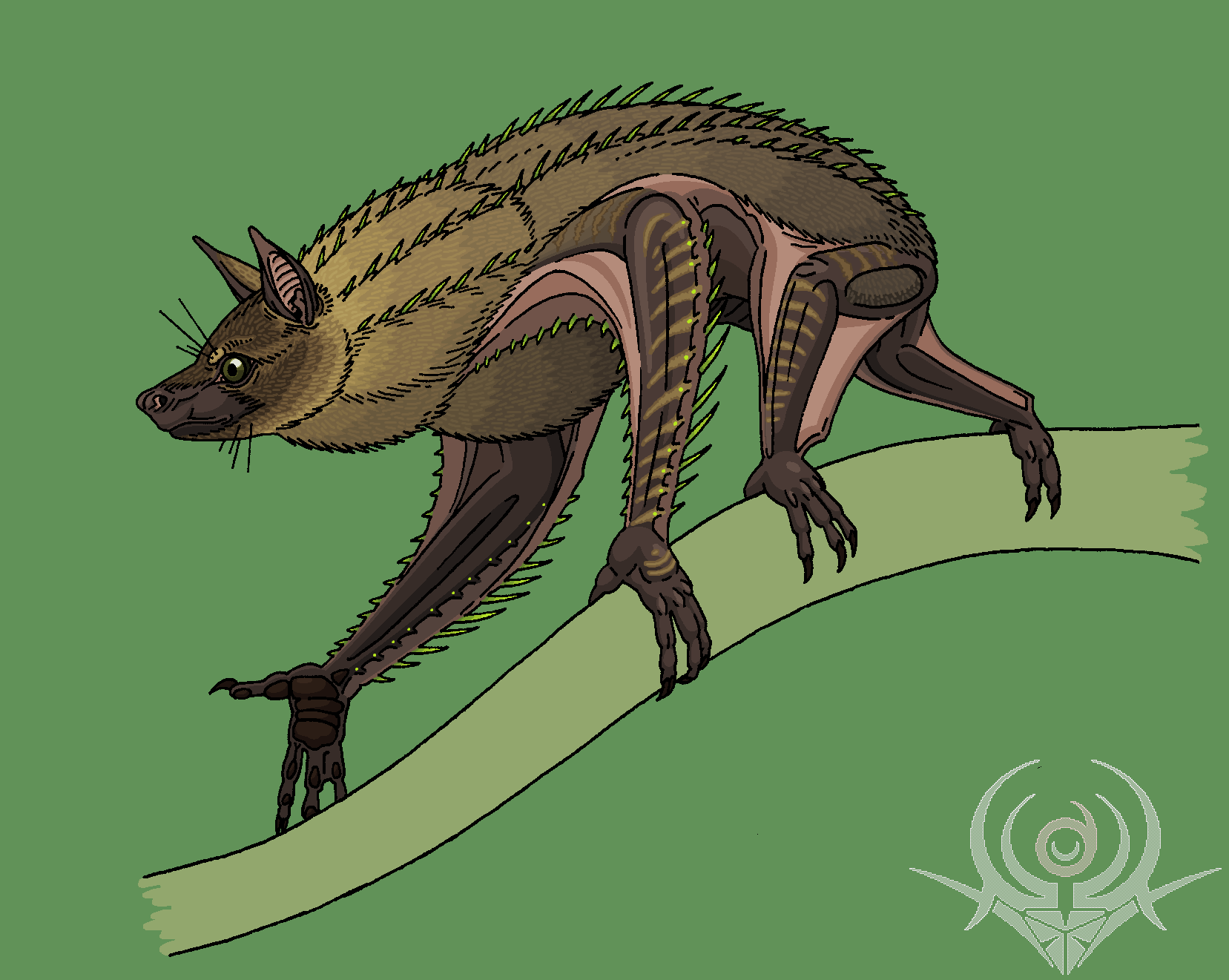 Watch
ZERO ... a strange world, where the simplest of earthly creatures, turns into a frightful and very resistant creature!
Among the strange animals that can be found on ZERO, those of the canopies on the tropical islands, are particularly remarkable. The most amazing of these arboreal animals are the Chiropoda, such as:
THE VESEPER, or RoseSpines Bat. This animal, although it looks like a lemur, is a bat that has changed adaptation to become an arboreal, since the sky was no longer safe ... According to some beliefs, she would be one of the 8 guardians of the elementary balance of this world. It would represent the element of the SEED (the elementary of vegetable life).
Although very similar to our primates and flying foxes, this category of Macrochiroptera has evolved their own arboreal adaptation, transforming the wings and hind legs, into gripping hands. This species is fructivore, but it does not hesitate to eat some birds and insects, if possible.
ZERO… un monde étrange, où la plus simple des créatures terriennes, se transforme en une créature effroyable et très résistante !
Parmi les animaux étranges que l'on peut trouver sur ZERO, ceux des canopées sur les îles tropicales, sont particulièrement remarquables. Les plus étonnant de ces animaux arboricoles sont les Chiropoda, tel que :
LE VESEPER, ou RoseSpines Bat. Cette animal, bien qu'il ressemble à un lémurien, est une chauve-souris ayant changé d'adaptation pour devenir arboricole, puisque le ciel n'était plus sûre… Selon certaines croyances, elle serait l'une des 8 gardiens de l'équilibre élémentaire de ce monde. Elle représenterait l'élément de la GRAINE (l'élémentaire de la vie végétale).
Bien que fort ressemblant à nos primates et renards-volants, cette catégorie de Macrochiroptères a évolué leur propre adaptation arboricole, transformant les ailes et les pattes postérieures, en mains agrippeuses. Cette espèce est fructivore, mais elle n'hésite pas à manger quelques oiseaux et insectes, si possible.
--------------------------------------------------------------------------------------------------------------------------------------
A long time ago, I had seen a documentary on futuristic animals ... among the strange animals to imagine by its author, there were evolved bats: one who used his ears and his nose, to attract butterflies, resembling to a flower. And another, who had become a predator, totally blind, but using her hind legs to catch her prey by jumping on them.
His creatures made me want to create wingless bats, which ended up taking this appearance, in my imagination, as I learned about the evolution of mammals.
Il y a longtemps, j'avais vu un documentaire sur des animaux futuristes… parmi les animaux étranges imaginer par son auteur, il y avait des chauves-souris évoluées : une qui utilisait ses oreilles et son nez, pour attirer des papillons, en ressemblant à une fleur. Et une autre, qui était devenue une prédatrice, totalement aveugle, mais usant de ses pattes postérieurs pour attraper ses proies en leur sautant dessus.
Ses créatures m'ont données envie de créer des chauves-souris aptères, qui ont fini par prendre cette apparence, dans mon imaginaire, au fur et à mesure que j'en apprenais sur l'évolution des mammifères.

You should make an island full if bats like in the book After Man with bats being the main animal with tons of biodiversity to these creatures, like how New Zealands birds have alot of biodiversity
Reply

I think these bats come from a video documentary version, from this book ... "After Man" ... but I'm not sure it's totally binding ... you'll have to see on Youtube (if you find )
Reply