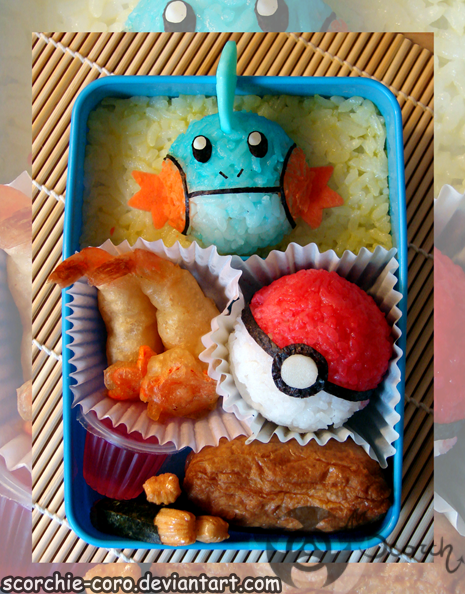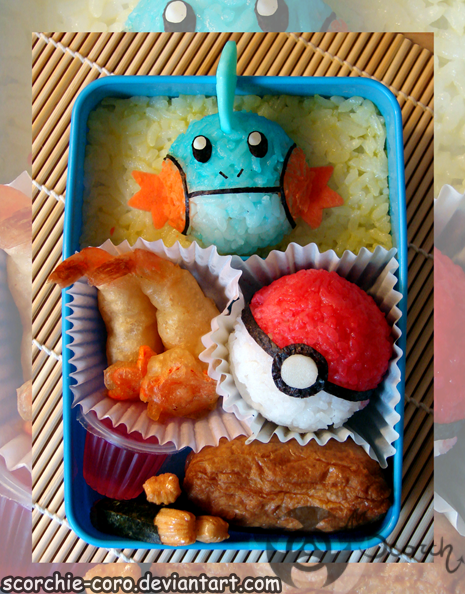 Watch
I HURD U LIEK MUDKIPZ

- Mudkip shaped rice.
- Tempura shrimp with star-shaped tempura carrots.
- Pokeball shaped onigiri
- Inari (abura-age) sushi
- Strawberry gel and rice crackers.


Edit: Sheeeeze. . . wow. 2,000+ Faves. . . I'm really flattered you all like this bento so much. I really appreciate the attention it's getting, but check out some of my other deviations too. Yes?

Because people keep asking, the rice was died with food coloring mixed with rice vinegar. The orange bits are carrot.