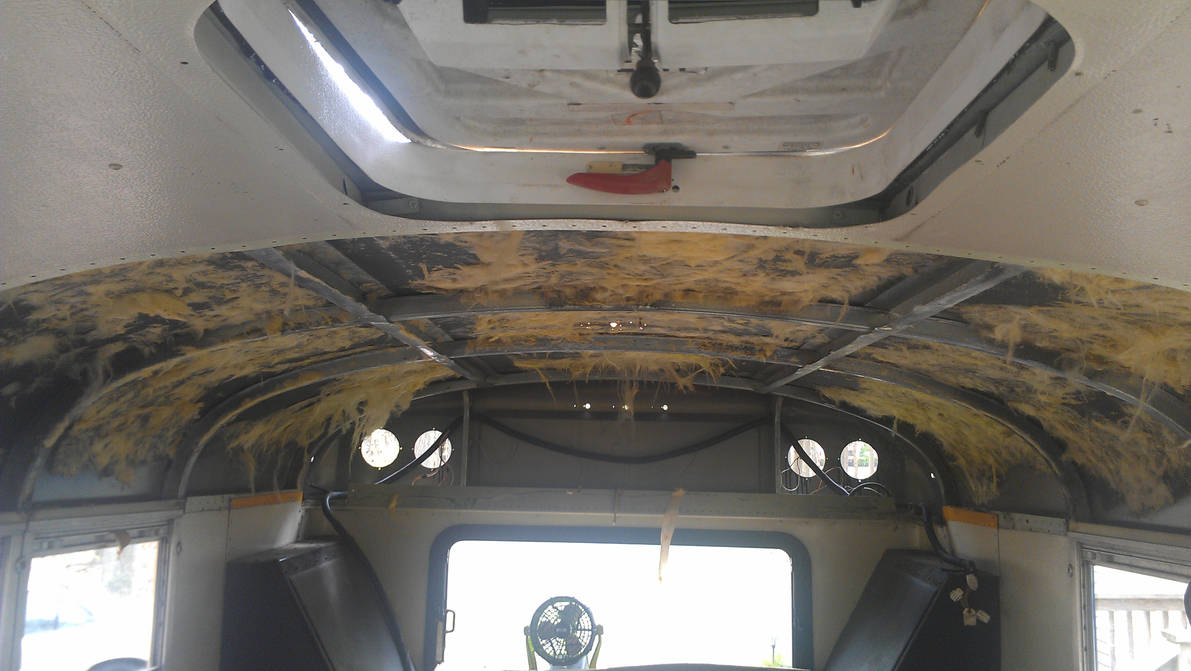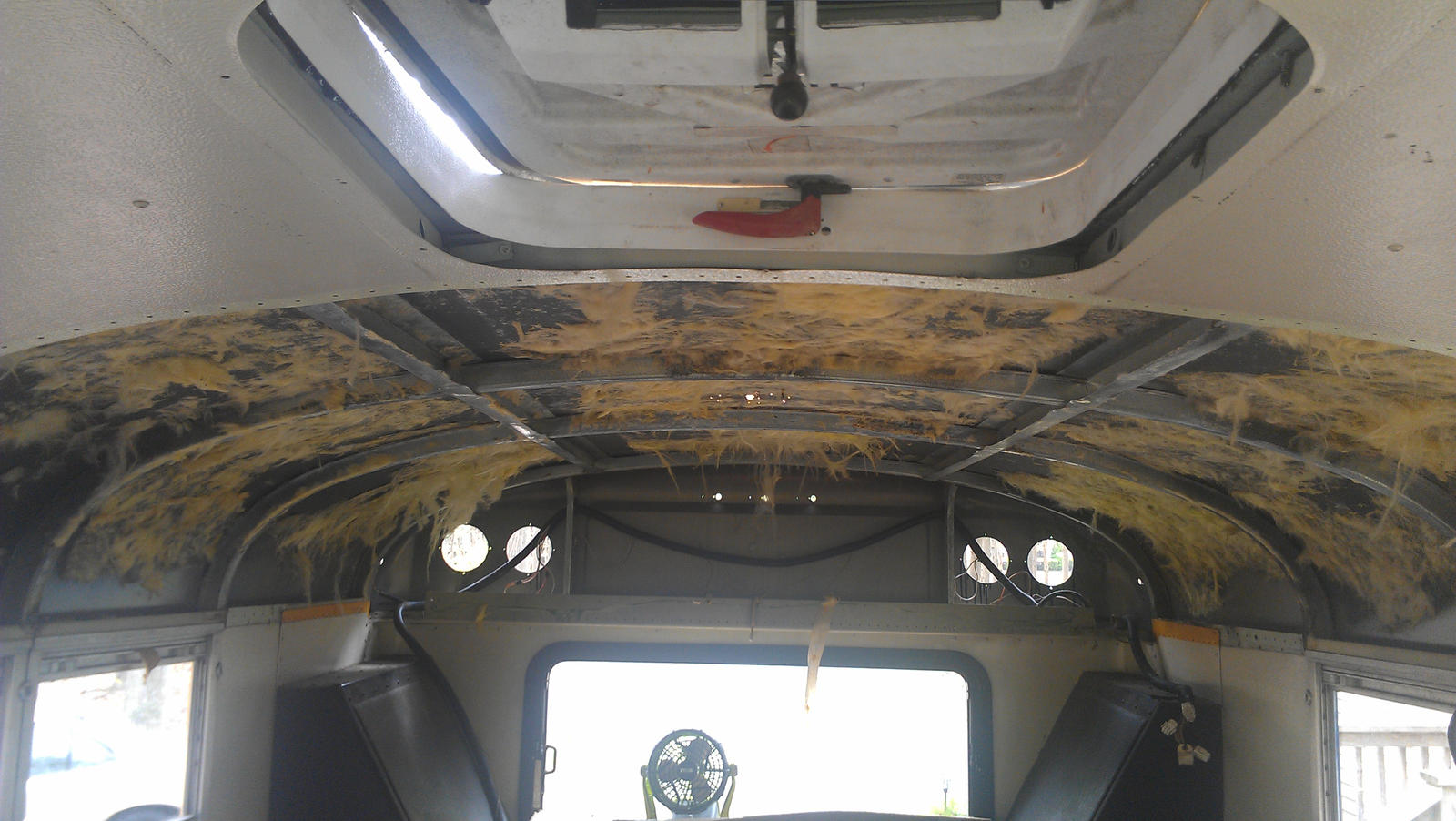 Interior of a 2003 International school bus I'm in the process of gutting. Including pulling the 13 year old fibreglass insulation...which by the windows has 13 years worth of crude build up.

better than if it had been asbestos....

replace later with liquid self-expanding polyfoam?
Reply

Rigid foam board. Easier to work with, and I don't need a 3d party contractor to come in. As for the DIY kits, I've heard mixed reviews on them on the school bus conversion forum I'm on
Reply

damn,you,re really going all the way on this project.....!
Reply

Fiberglass, at least what that bus manufacturers use, is crap. It retains water, dirt, mold, etc. all of which contribute to corrosion from the inside, while not really retaining heat. If you look at some of the other shots, particularly where Marge is at work pulling the interior rear cap off, you can see that in the insulation. I want it out of the bus, replaced with rigid foamboard so that heating and cooling costs are minimal. Plus, I want to get at the seams and recaulk them just to be on the safe side, and then prime and spray with undercoating, the interior of the roof for a watertight fit.
Reply