Hey, what's up everypony? It's me, scootaloo! I am a member of the cutie mark crusaders, with sweetie bell and applebloom! And i'm so happy right now ... WE GOT OUR CUTIE MARKS! Mine is a wing with a lightning bolt! So maybe i will be able to fly one day....
Anyhow, just say in the comments below if your a pony! I'll put you on the real ponies list, i'll even do pony OCs!
As you all know rainbow dash is like the coolest! And i'm gonna be just like her some day! She's just so awesome! Look up 'awesome' in the dictionary, and there will be a picture of her! Anyways, i am a pegasus filly, with a pink tail and mane, and my coat is orange!
Stay awesome everypony!
~ Scootaloo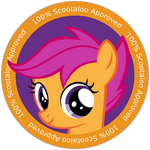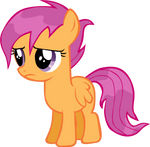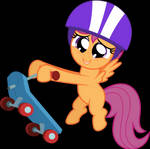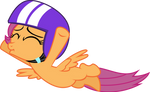 :thumb339498373: