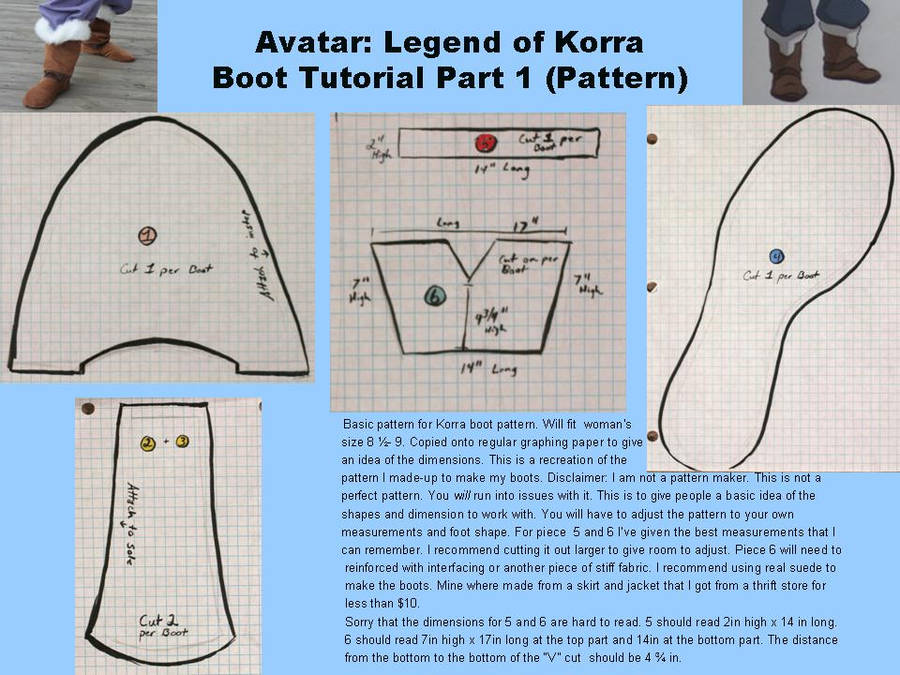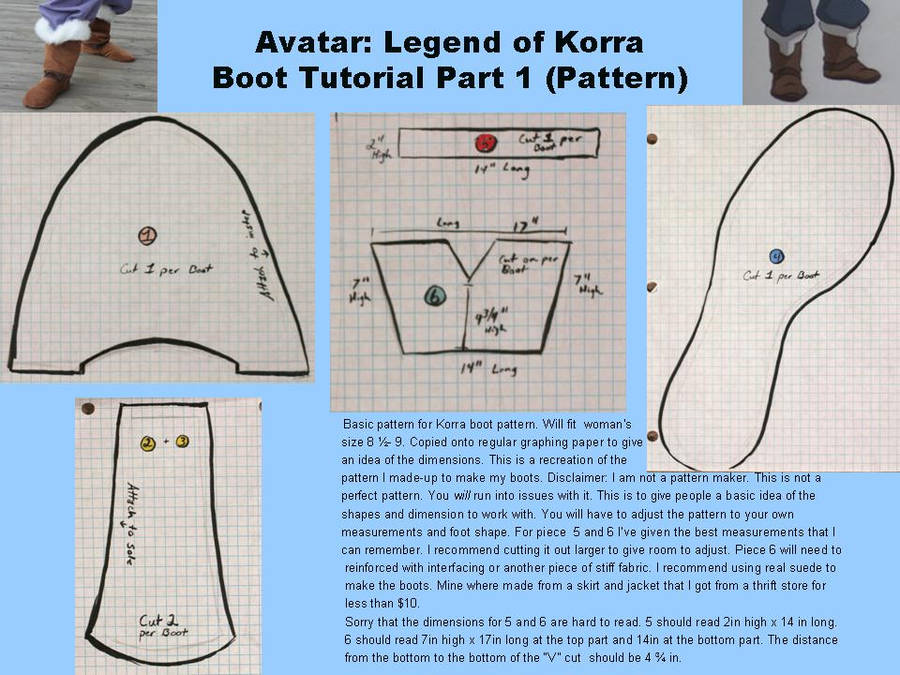 Watch
Link to part 2: i
[link]
This will cover how to assemble the pattern.
9/9/12 Here is a link to Hamano-ayumi's Korra pictures:
[link]
She modified my pattern and combined it with moccisan tutorial. Don't they look great?
1-31-13 Here is a link to hannahlayse
[link]
also used and modified the pattern for her Korra costume. Congratulations on winning first place with your partner!


Never thought about commenting, but thanks so much for the tutorial! I used it for a convention last year and it worked amazingly! Thanks again!!
Reply

Glad I could help. If you want, you can send me a link to a picture of your costume and I'll add it to the list of people in the comment section who have used the tutorial.

Reply
Great, I think this is going to be very useful!
Reply

I hope it helps. If you end up making a pair of boots using this pattern let me know and send me a like to a picture of them and I'll post it.

Reply

Thank you so much! I'm making my Korra cosplay for Halloween and this is super-helpful.

Reply

Thank you so so much for this! I was planning on buying UGG boots and modifying them myself, but this will look much more authentic

Thanks again!

Reply

thanks, i really love it, and will use that to my korra cosplay!
Reply

Cool, glad to help. Love to see how they come out.
Reply

it's finished, i won first place with my partner. Uploading the photos on my deaviantart.
Reply

That's so cool! Congratulations on your win! I've added a link to your pictures in with my comments on the boots. Thank for showing me your work, I love seeing how different people are tackling making the Korra costume.
Reply