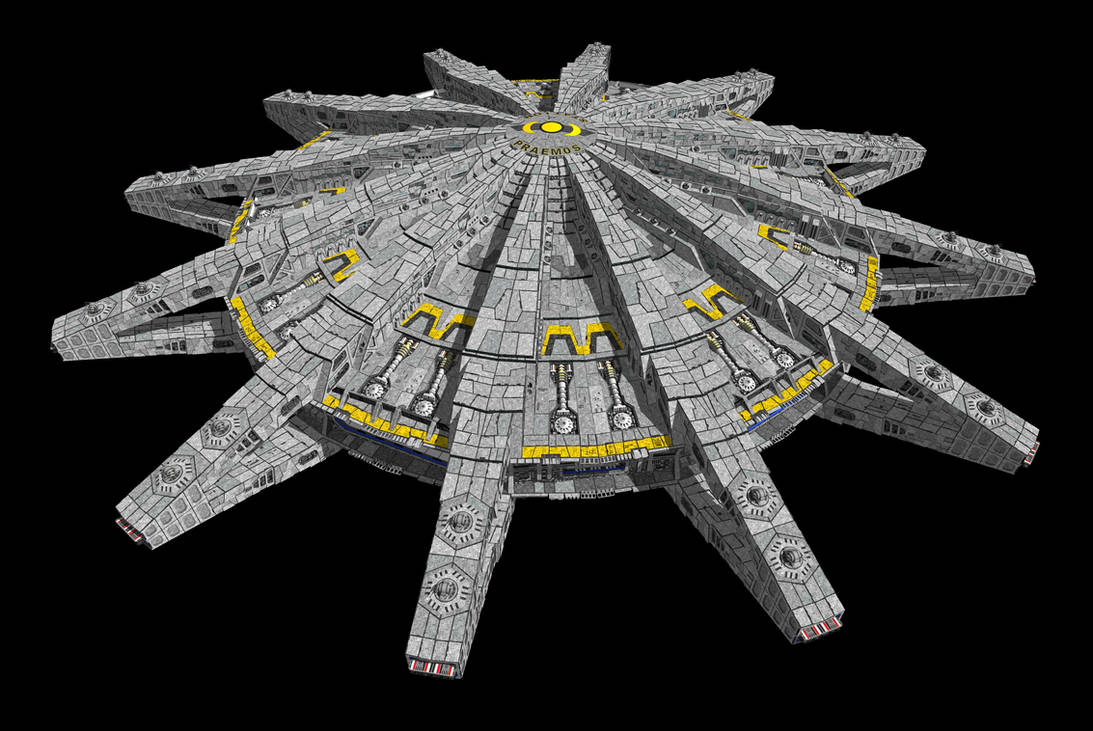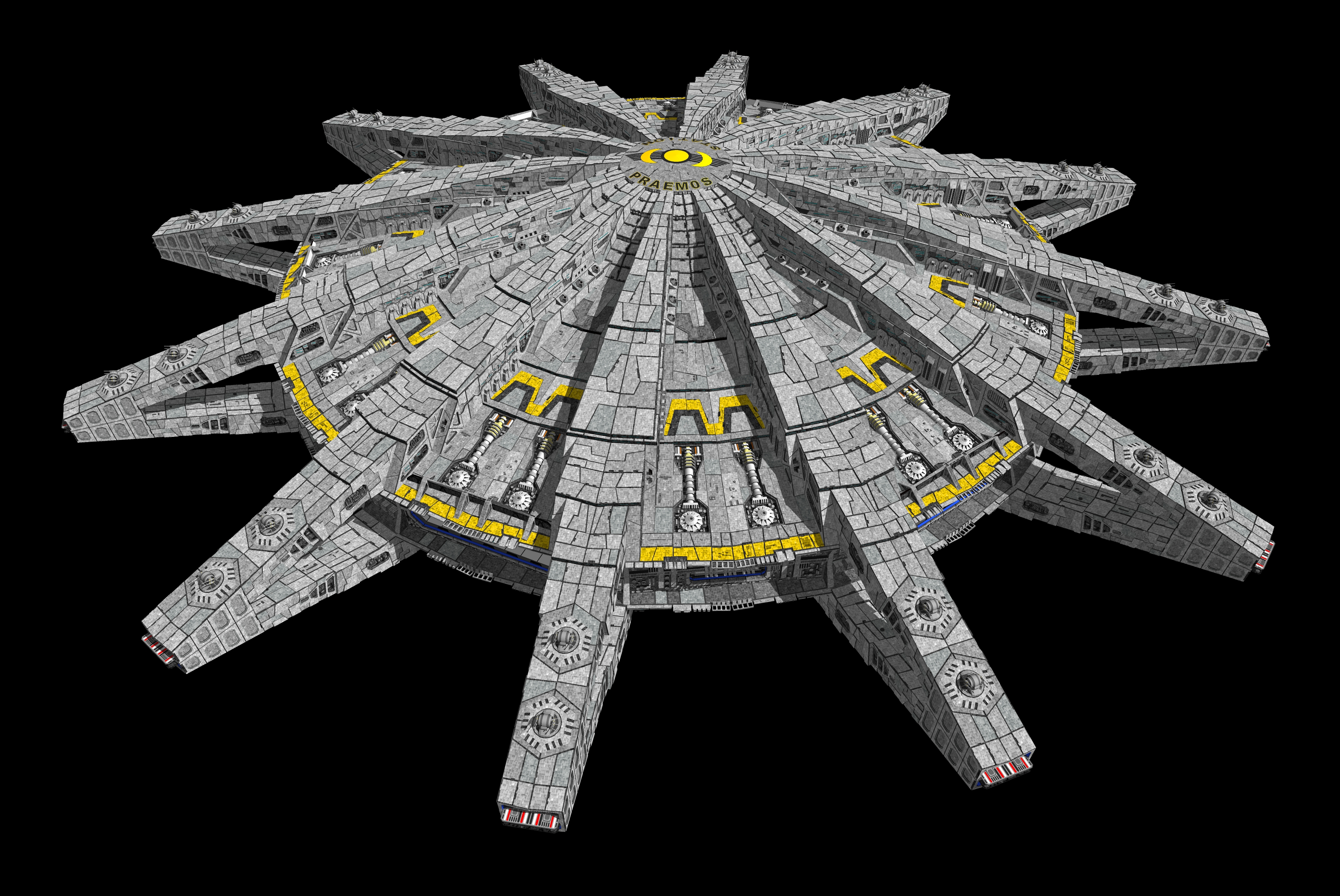 Watch
Praemos station from above

Was this inspired by the Goa'uld?
Reply

Hi mate, thanks for the comment. Nope, not intentionally at least.
Reply

No problem, also that is kinda funny how things just turn out
Reply

I know!
So much science fiction has been dreamed up and built over the years it seems it's nearly impossible to make anything that doesn't look like or resemble something else...
Reply

Yea seriously but in my case im gonna go for direct inspiration in the series that I am working on
Reply

Cool, what's your project?
Reply

Stargate Alter-Verse it is where I am rewriting Stargate and telling a larger also a little darker story also I've added a whole lot more to the universe so its more like the universes that are being used as inspiration but still going to tell an darn good story. And lastly its an RP
So here is the universes that I am using as inspiration currently.
Stargate
Mass Effect
Halo
Star Trek
Ghost Recon Advanced Warfighter
Frontlines: Fuel of War
Firefly
Starship Troopers
Riddick
Killzone
Fallout
Robo-tech
Oblivion
Elder scrolls
Star Wars
Virus
Terminator Salvation
Battlestar Galactica
The Matrix
The Fifth Element
Soldier
Command and Conquer
Alien and(vs) Predator
The Postman
Titan Fall
DC Comics
Prototype
Gears of War
John Carter
Defiance
War of the Worlds
Dragon Ball
Band of Brothers
Reply

great work! how big would, say, the saturn battlecruiser be next to this thing?

Reply

HA! great question! Thank you! Hmm.. If I remember correctly the Saturn is about 2600m long, while Praemos station is "only" 1200m in diameter. I think it would dwarf it. I was very much into ww1-2 battleships and cruisers back then and I think I made the saturn longer and sleeker than the Jupiter (2,4km) The idea was that the Saturn was like the HMS Hood of the Royal Navy. (Bigger than most of the same era battleships, but classed as a battlecruiser bechause she had less armour and greater speed.) I wanted to give the Saturn a similar feel about it. Lots of firepower, fast looking and not so heavily armoured.
Reply

This one reminds me of a Goa'uld mothership(stargate), to be exact looks like Anubis' flagship.
Reply

He he, you're absolutely right! I've never seen one before, but I looked it up and the resemblance is striking. It was an armed orbital station I designed for a theatre group in Hawaii called Theatricus and the big buttresses are there because I needed a platform to house fighter launch bays and raised weapons, so the shape kind of grew out of requirement, but it looks just like the Anubis ship, he he. Still it's not really a unique shape, so the fact that it looks like something else isn't that strange I guess.
Reply

Reply