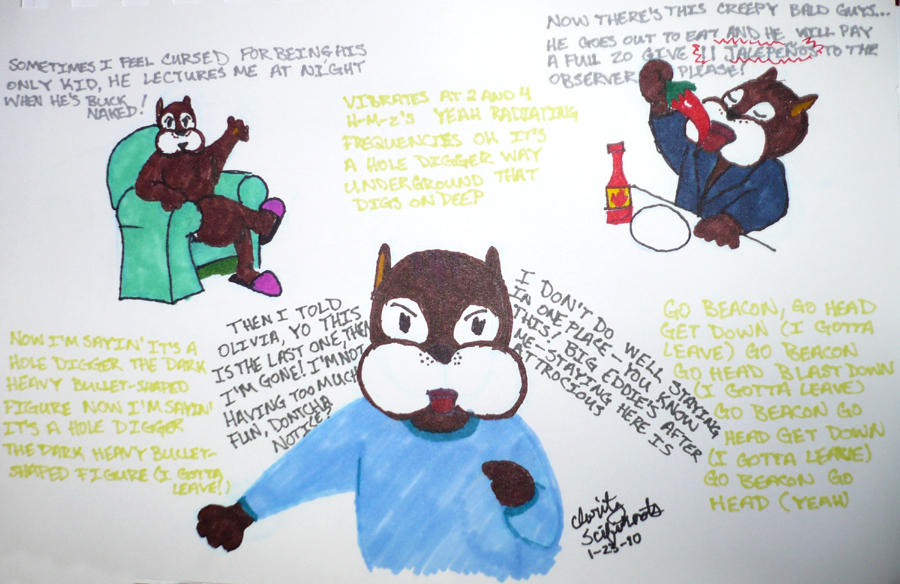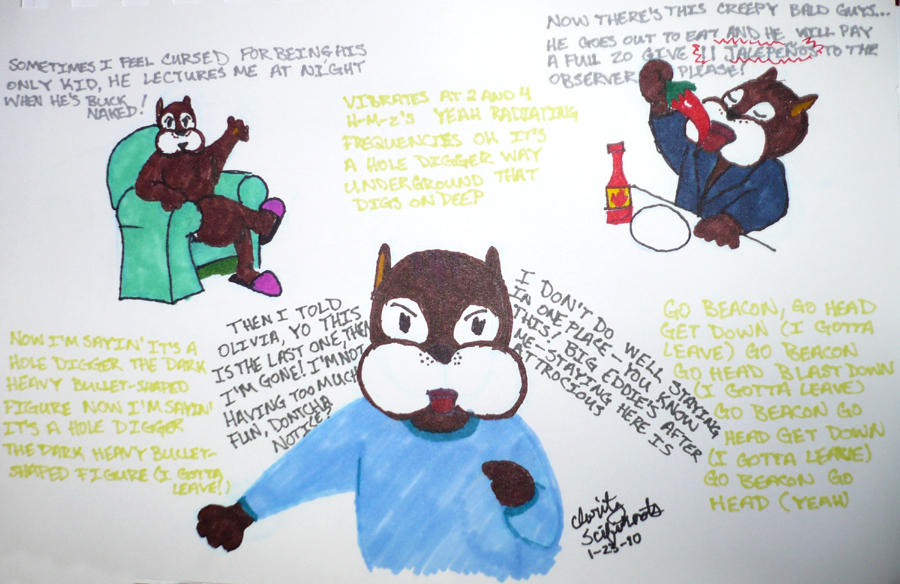 Watch
There are some great lines in this particular parody (some you see quoted in the comic) that gave me some inspiration.
I cannot take credits for the (parody) lyrics here, they're by the marvelous David Wu, creator of
The Fringemunks
. This project summarizes every episode in song form, parody'ing songs like "American Pie," "Billie Jean," and, in this case, "Gold Digger" by Kayne West (ft. Jamie Foxx). Lyrics are available along with each mp3 at the website.