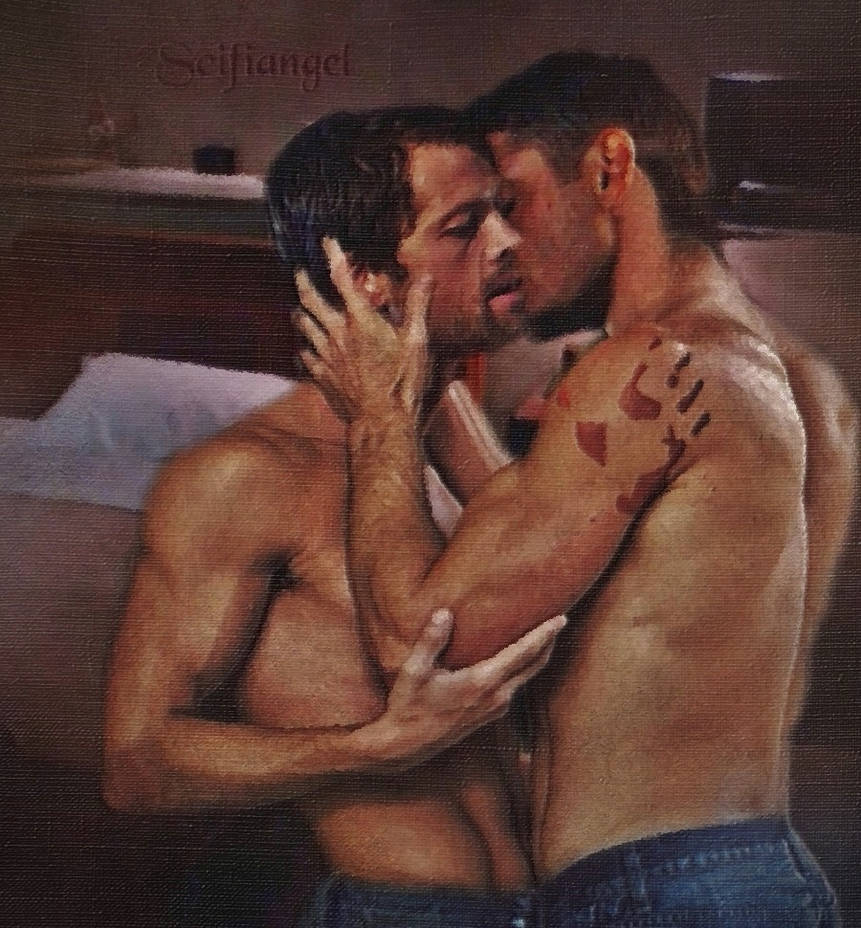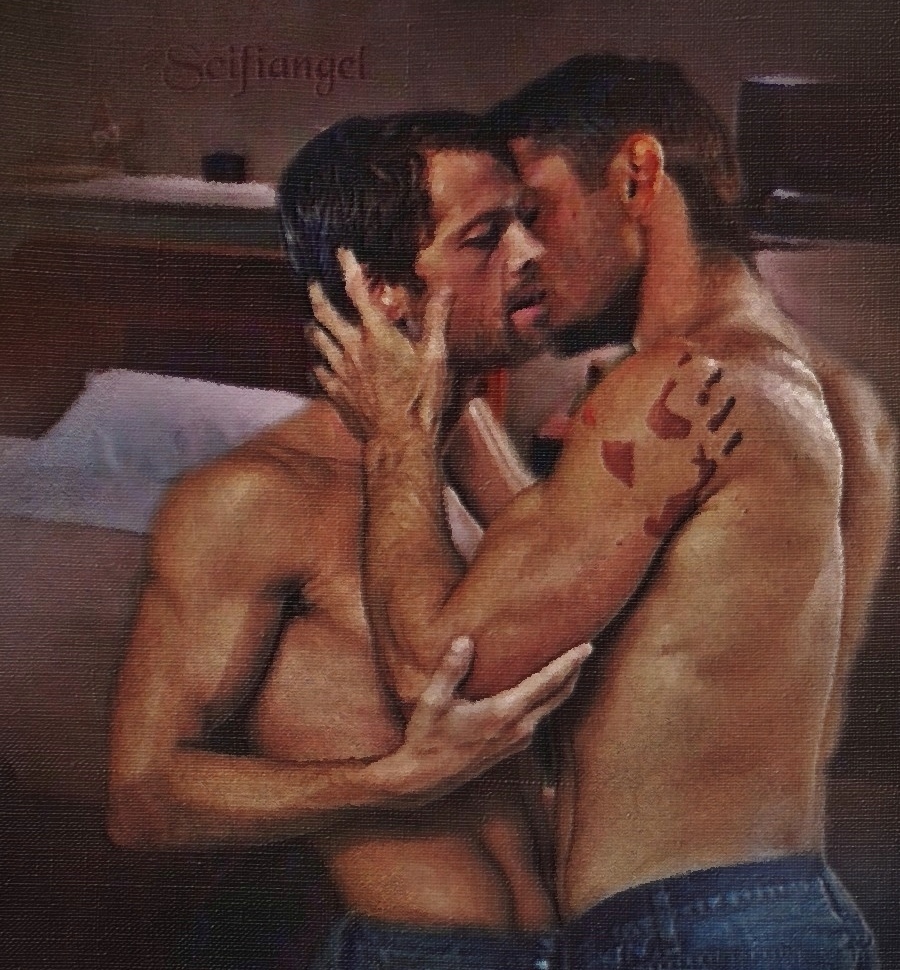 Watch
Dean/Castiel-photo manipulation run through an oil painting filter.
Author's notes:
I made a Destiel manip a few days ago called
In My Room
. I was so inspired that I made two more. Together they tell a kind of story of Dean and Cas's first time. All are set in Dean's bedroom in the bunker. This one and "In My Room" are PG, but the last one is very adult. It's called
At Last
. Enjoy.
Disclaimer: This is an art work of fiction. Names, character, places and images either are products of the author's imagination or are used fictitiously. Any resemblance to actual events or locales or persons, living or dead is entirely coincidental. This is a work of parody, as defined by the Fair Use Doctrine. Any similarities, without satirical intent, to copyrighted characters, or individuals living or dead, are purely coincidental. This work has not been endorsed by the CW, the WB, Eric Kripke, or any of the others holding copyrights or licensed images, books, or movies. No connection is implied or should be inferred. This is not a commercial work. The authors receive no financial gain from its production or distribution. It is available without charge. This work is intended for adults only. Some of the content of this work is graphically violent and/or sexual. It is intended for viewers age eighteen or over and anyone underage is prohibited from viewing. Distribution is limited. The distribution of this art is for personal use only. Any other form of distribution is prohibited without the consent of the artist.

Reply

Reply

*-* mm sweet, and you kept the mark! I wish it never left. the idea that Cas marked Dean, that it's his hand print on him.

I love your manips, they're really great. I think I need to go read more fanfic now XD mm
Reply

Thanks. Yes, that "you're mine" aspect of the hand print really hit my shippy heart.
I think I need to go read more fanfic now
I've written two. They can be found under my Supernatural folder.
Reply

reminds me of a cover of a romantic novel. in a good way!!!
Reply

Reply

Thanks. It's one of my favorites that I've made.
Reply

Reply

Reply

Amazing!!! Dean and Cas look so hot.
Reply