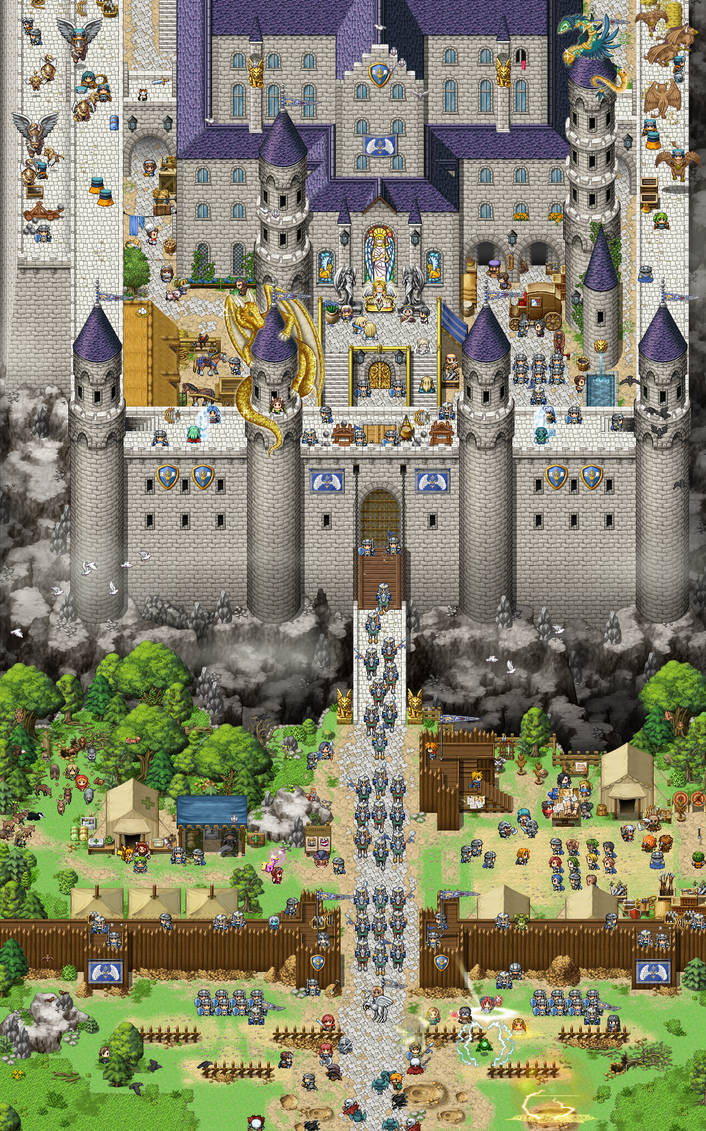 Watch
I made this map in 3 days for a challenge of the Good vs Evil event on rmweb:
forums.rpgmakerweb.com/index.p…
forums.rpgmakerweb.com/index.p…
Credits for ::Castle of Benevolence by PandaMaru::
Enterbrain RTP Rm VX Ace & XP, Candacis, PandaMaru, Avery, Mack, hiddenone, slimmmeiske2, Personigo de la Cefo, T.Bit, Milennin, Rikifive, cabfe, AceOfAces_Mod, Banquo, Ms Littlefish, Danteus, mjshi, Ruby, GeorgeTheUnseen, CorneredCosmos, Silent Darkness, _elvenheart, EternalShadow, SOC, manga1977, Banks, Idril, Nirwanda, Amysaurus, Ayene, TheMightyPunram, Tana, Archeia

Einfach unglaublich gut. In nur drei Tagen ein solche Szene zu erschaffen, ein echtes Meisterwerk.
Reply

Reply

Thank you

Reply

I was in a hurry the other day, so allow me to elaborate.
This is so aesthetically pleasing!
This is the best despiction of a war I have ever seen on rpg maker stuff.
Also, LOVE the title. The contrast with the scene is really cool to me.

Thinks like this is what makes me want to learn paralaxx mapping.

Also, 3 days?! Im really impressed by your work speed, really xD


(my first languaje is spanish, sorry for any mistakes)

Reply

(My is german and I'm terrible with languages, so I don't mind.

)
It was really challenging in this little time, but it was fun to plan this map with the team and work together on the details.
Reply

Reply

Hübsch, hübsch :>

Ich finds super gemacht, die Idee mit den Drachen an den Türmen ist cool. :>
Reply

Reply

Reply