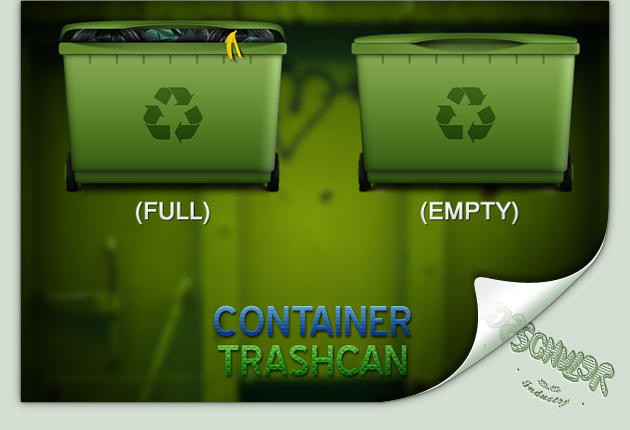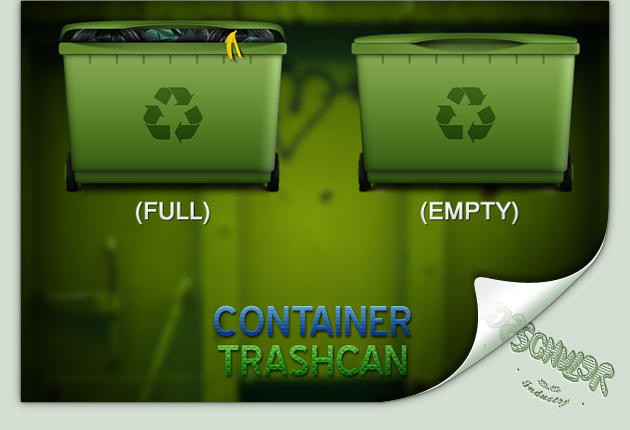 Watch
Mobile Container Trash Can

Recycle Bin New Edition (Full & Empty)

•Coming Soon...

© Schuler Industry | P A U L S C H U L E R
All Rights Reserved.

Enjoy !

I know that is Comin Soon, but will be on ICO or PNG?
Reply

when it will be available to download?

Reply

as for those colours are brilliant

!! they r ecologic hehe
Reply

brilliant work mate..very well done !!!!!!!!
Reply

Thanks as usual


Reply

anytime my friend..i like it a lot..u should make also some other icons after if u dont might like..windows explorer,my computer,documents..u know such icons !!
Reply

those look great i will definitely try these once completed
Reply

Thank you my friend

Reply


only a very poisonous color, do not you think?

Reply