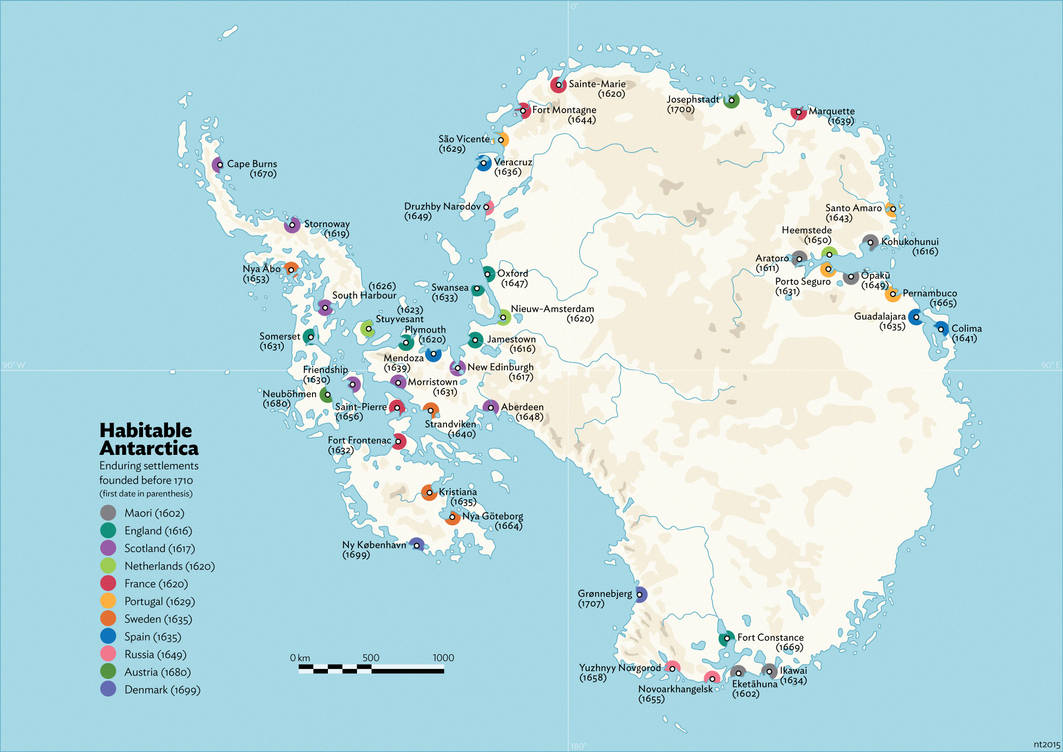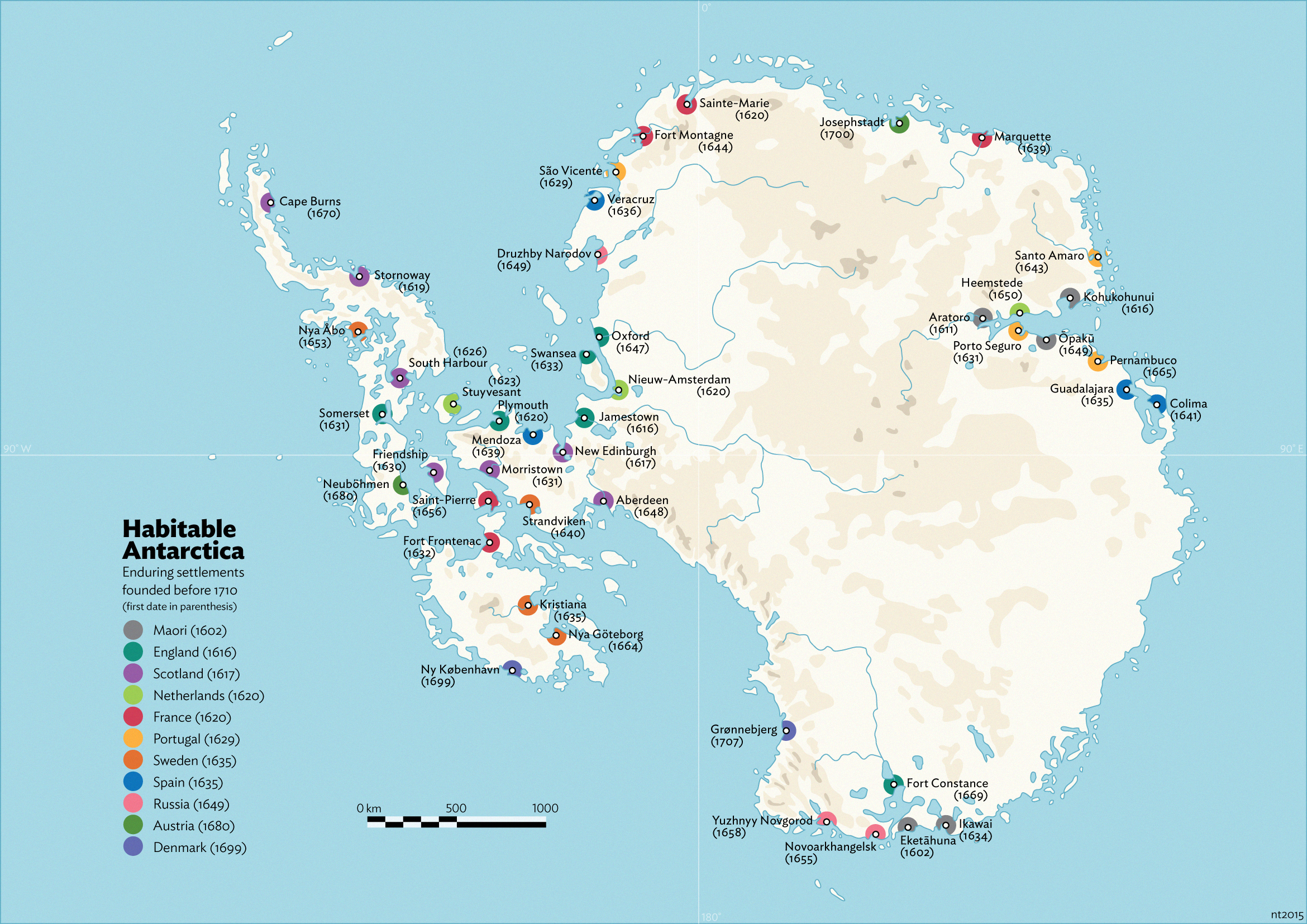 Antarctica remained untouched by human habitation in recorded history until 1602, when Māori settlers arrived at the fertile "southern" coastline. A few more settlements were made in the following years, while unknown to them (they were unknown to the Europeans at the time too) early settlements from the English, Scottish, Dutch, and French were being made. Contact between the groups was made in the 1620s but no European settlements were made in Māori-settled areas until Portuguese settlement in 1631.
The main focus for settlement was in the "northwest" part of the continent, which was lush, temperate, and very hospitable. Late settlements by early powers are not shown unless if they are of greater significance in new territory. Latecomers such as Russia, Austria, and Denmark often had to settle in areas that seemed less desirable, though later it would be realized that they had found some of the better areas (similar to how Europeans often thought areas such as the great plains weren't worth settling at first), leading to later wars. But I'll save that for the next map.
I've tried my best to provide appropriate names, which all refer to the settlements themselves rather than the colonies which often consisted of the name of the settling country prefixed by New. There are many similarities to the settlement of the Americas in our world, although due to whatever was going on in Europe at the time, Spain in particular had less of a presence and Scotland had a much greater one.
For more information and maps about Habitable Antarctica:
Political map (1800):
schreibstang.deviantart.com/ar…
Physical map:
schreibstang.deviantart.com/ar…
Climate map:
schreibstang.deviantart.com/ar…
Font used: Ideal Sans