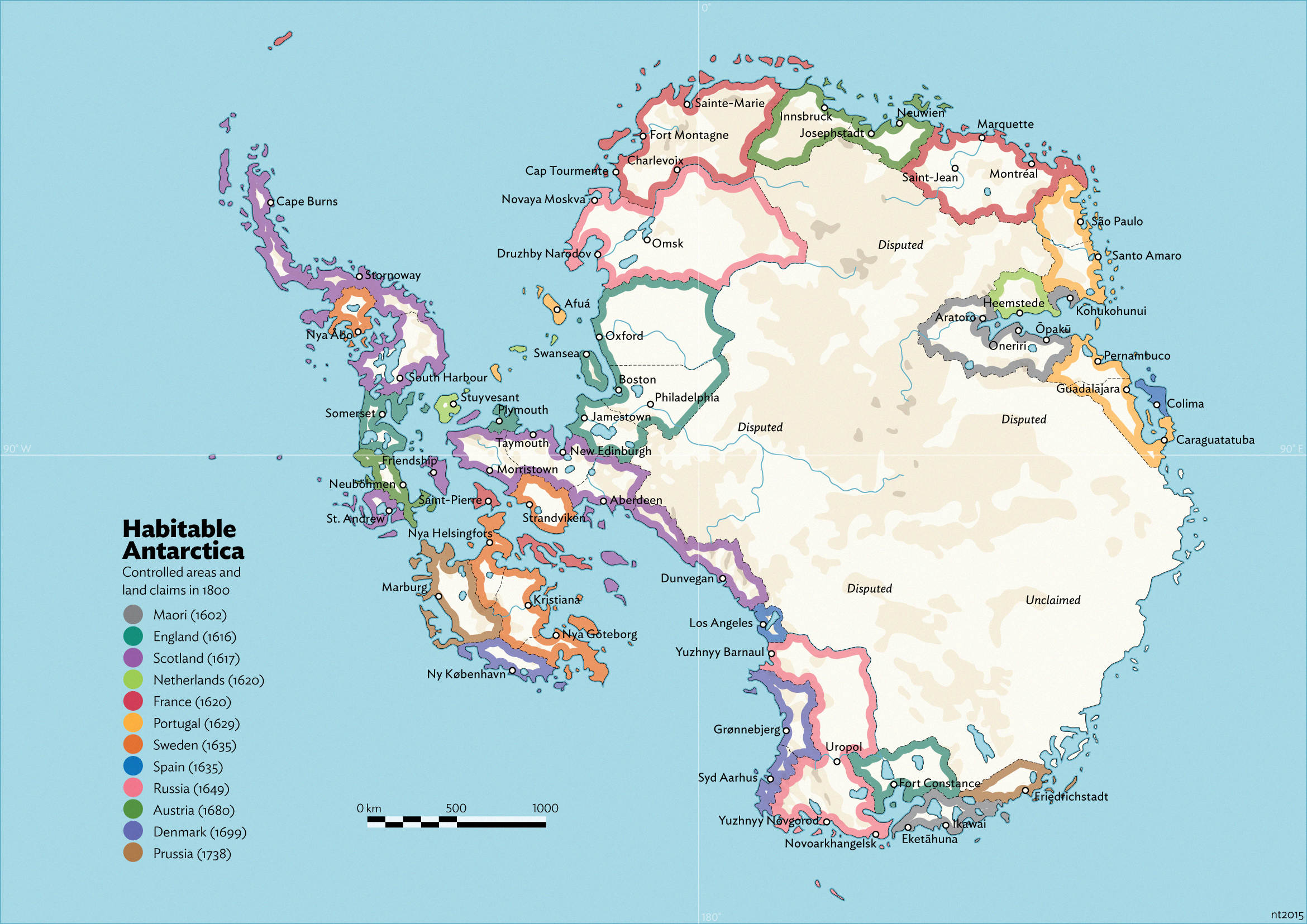 90 years from my previous map (see here:
schreibstang.deviantart.com/ar…
), we get to 1800. At this point, all of the good coastline and pleasant islands are controlled by European powers or Māori, as well as much of the easily accessible interior. Since 1710, several wars of varying size have been fought, leaving the original Spanish and Portuguese colonies in the "northwest" area of Antarctica in the hands of Scotland, France, and Russia. Portugal gained a large island colony in the area. Spain founded a new colony in the mountainous "southwest" coast. Some settlements changed hands on the "east" coast as well.
Prussia entered the scene late, founding two of its own colonies. Scotland continued to expand, founding two more major settlements. France, Russia, and England have also founded new cities. The crowns of England and Scotland were never joined in this scenario and their colonial possessions continue to be separate. All colonies here are still controlled by the powers and have not gained independence yet.
The next map I plan to work on will be set in the present day.
For more information and maps about Habitable Antarctica:
Political map (1710):
schreibstang.deviantart.com/ar…
Physical map:
schreibstang.deviantart.com/ar…
Climate map:
schreibstang.deviantart.com/ar…
Font used: Ideal Sans