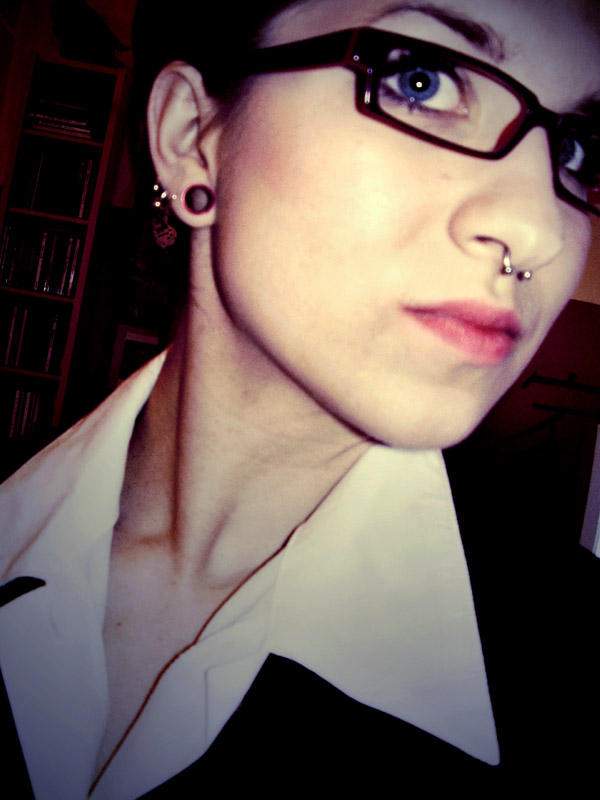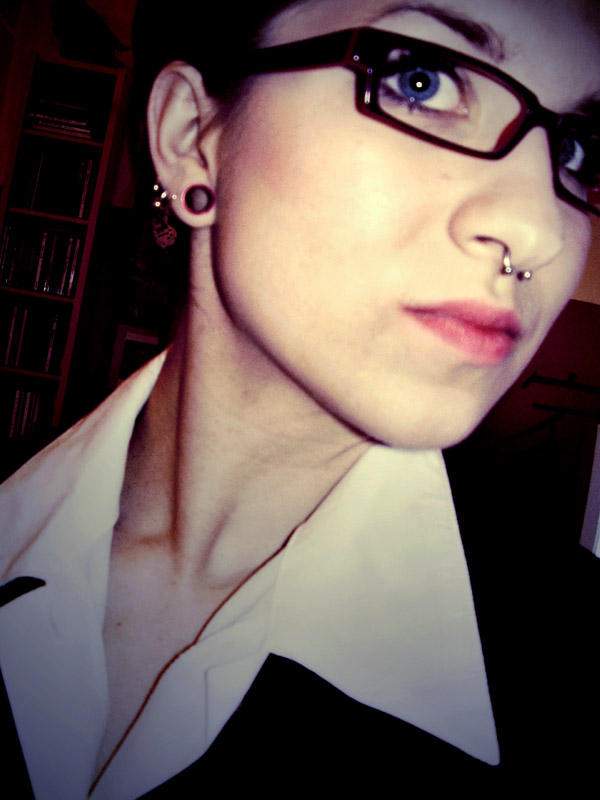 Watch
i actually had to take a picture of myself as a business woman for the subject "from hugo to boss". but the actual photo looks like shit. :[

Your outfit looks like it is quite nice. I wish I could see more of it.

Reply

oh, well, its just some 80s stuff from my mum. i dont own any blouses

Reply

Reply

New era of business look is here...
Reply

Dein Ohrloch ist geil

wieviel mm? Achja und deine Bilder sind auch toll, hübsches Mädchen wirklich!
Reply

oh danke vielmals!

ich habe 10 mm auf beiden ohren.
wenn du vorhast ebenfalls zu denen, mach es langsam über mehrere monate hinweg. ich war leider viel zu ungeduldig.

Reply

bitte bitte

ich dehn grad auf 6mm und bin glaub auch viel zu ungeduldig, hat auch schon geblutet und co, jetzt hab ichs mal nen tag draußen das die mal wieder "atmen" können und dann mach ich demnächst plugs rein. Meine mach ich max 8mm aber auch erst später, hab eh so kleine ohren

Reply

ich hab auch kleine ohren, aber 8mm war mir dann doch zu klein. ich hab auch mit recht "brutalen" methoden angefangen zu dehnen... zb soviele ohrstecker rein wie möglich haha. aber naja, wie gesagt. lass dir wirklich zeit. nach jedem mm musst du auch mindestens einen monat warten, damit sich ads gewebe entspannt.
aber viel erfolg

Reply

Mit dem Photo kommste also in die Abizeitung?
Sieht doch gut aus. Immerhin hast du dich passend angezogen

...
Reply