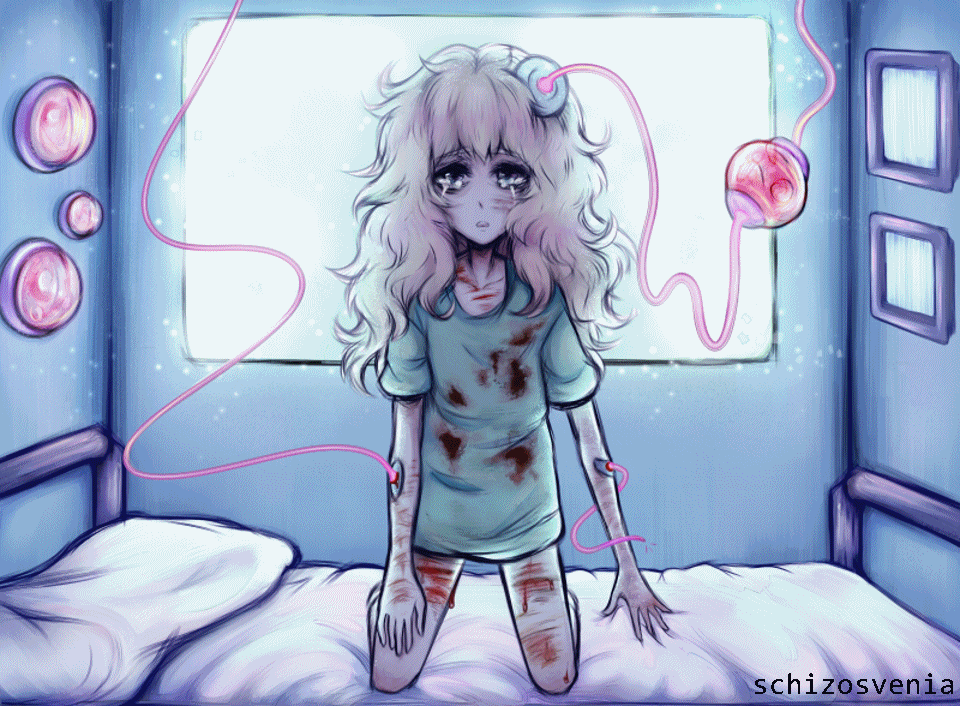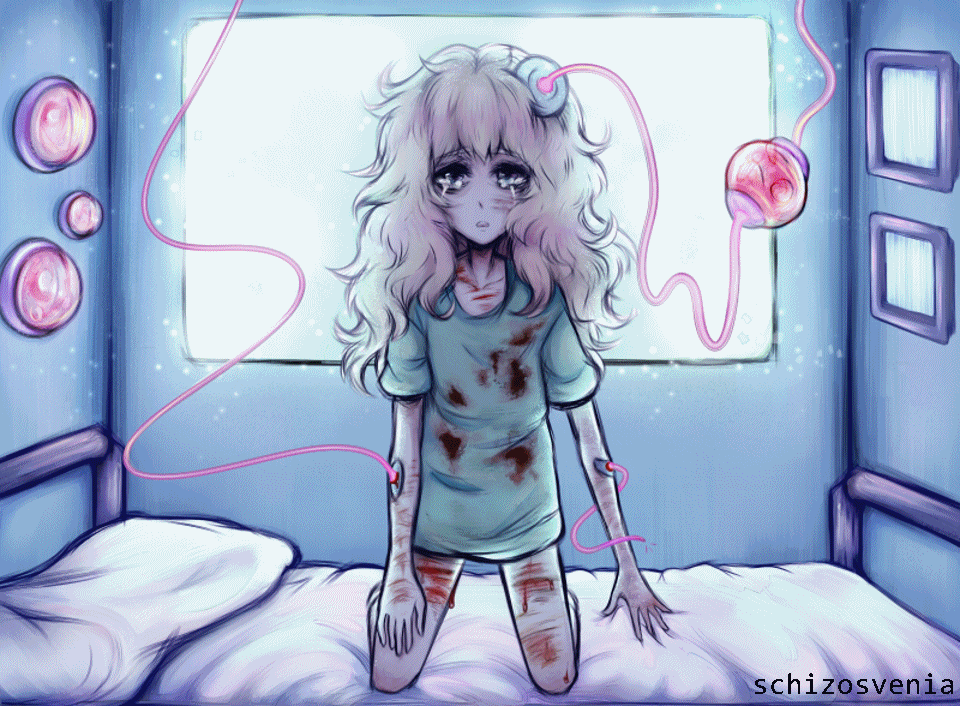 Timiddarkspy
Hope you like it, it was a pleasure to draw it for you!
It took me a lot of time, but it was definitely worth it.

Wow!.. . I do not have words! At first I didnt notice that it is gif.. Amazing!

Reply

Przed i po operacji XD
Fajny efekt glitchowania

Wersja krwista oczywiście wygrywa

Reply

Dokładnie tak :""D

i dziękuję! bardzo lubię glicze ;w;.
krew to instant win!
Reply

Reply

Let me just say, the glow of the screen behind her, whether natural or not, was genius, and the light particles around it are such a fitting, and great touch that I can honestly say it almost made the whole scene for me.

The before picture really hits home to her condition, and I'm already hard at work writing her story-(My laptop died, literally, a day after you sent me the note telling me you finished it) The open wounds, the disbelief, and frizzled hair reflects a tragic even befalling her. I'm also glad I left you to do the background to your hearts content. Whatever doubts you had about it, I can assure you that I can make any scene work, and if anything this inspired me to give our doctor's office a sort of new make-over to my original idea so thanks for that.

The after image is also spot on to what I was looking for, her wounds cleaned up, but still noticeable for the time being, her recovery, and new life still in the works, and that little smile of hope on her is too precious not to smile back to.

I have new found respect for you, and your style, and anytime I'm looking for a glitchy, cyber-esque gore piece...I'll probably be looking for you.
Reply

Sorry for late reply! I was a bit busy for few days.

I'm glad the lighting gives it a nice appearance!
Sorry to hear that your laptop died ): hope it will be repaired soon!

Also I'm happy that my work inspired you... I'm a bit surprised but content.
Good luck and for sure I would like to read it when it will be done.

I can't find words to describe how happy I am and glad that you liked it
and it gave you so many positive feelings! Thank you for everything.
It was a pleasure to draw it for you, so I'm happy to hear that probably you'll be interested to commission me again! I'm looking for you too!
Reply

When this thing moved, it scared the heck outta me!

Great job! I love it!
Reply

It's a very awesome picture, mate! I'd say your time and effort is totally visible in this piece. I live the glitchy effects as it transitions ewe
Keep up the amazing work matey!
Reply

Thank you! Nice to hear that it looks like i put a lot of effort in it - it's true ><
i'll keep it up, thanks TuT ♥
Reply