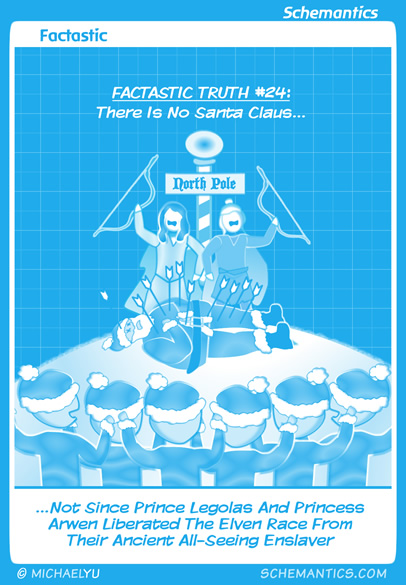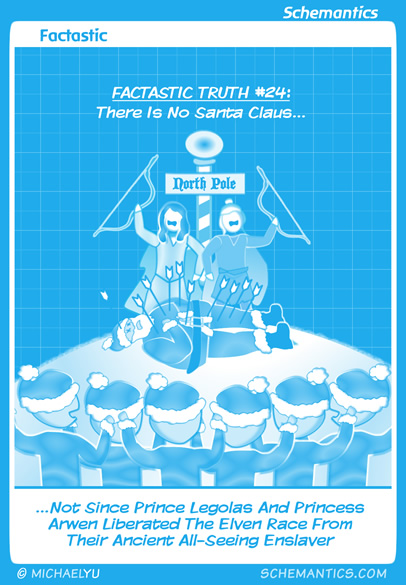 I'd pay to see an elf liberation movie.
Reply

I always knew Christmas was some invention of Sauron, a kind of a 'feast to find them and in the darkness bind them.'
Reply


"Sauron sees you when you're sleeping, he knows when you're awake -- unless the One Ring is making you invisible, so throw it in the fiery lake!"

Reply

One myth destroys another.
Reply

Just imagine the loot.. Brrrrrrrr
Reply

Kids would probably complain about not getting their toys, and to put all the elves back in chains.
Reply

me gusta tu arte es exelente feliz navidad


Reply

Reply

I was thinking of making Santa Claus into Sauron Claus with a ginormous all-seeing eye, but that might've been over the top. X)
Reply

If that will be a thing...
I'm escaping the earth.
Reply

I'd like to escape the earth into Middle-earth, but I just can't figure out what direction "middle" means. X)
Reply