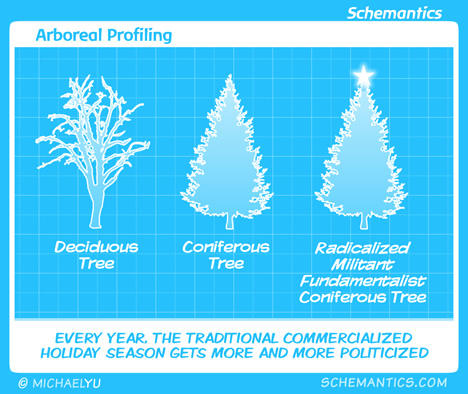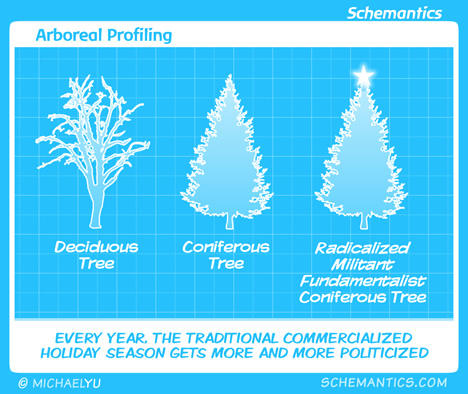 Can I still hang up pinecone bird feeders?
Reply

You forgot to mention the carnivorous tree, that accidentally eat the objects dropped nearby...and the people touching them, occasionally.
Reply

Everything is politicized now. Even Skyrim mods.
Reply

Alduin the dragon is going to claim that "world-eating" is just as valid a dietary choice as being vegan. X)
Reply

But when you eat the world, you eat also animals and people!
Busted!
Reply

So merely adding a star to a tree makes it "radicalized militant fundamentalist"?

Did you know that a school in Seattle called Easter Eggs "spring spheres"?

What is happening to classic holiday traditions, and why? Why does the minority of people have the majority of power?
Reply

Big O trees, of course, are bigger, mechanized versions of the same.
Reply

That could lead to a tragic gang war between Ents and Big O trees. Bark-on-bark violence.
Reply

Fuuu I admit wasting 3 minutes searching the meanings of the words....

More"-ing"y phrase that I have never written.
Reply

//Bigotree//
I'm dying in this christmas-themed fire
Reply

Shame on me. "Bigotree" is practically a hate crime against the English language. X)
Reply

Reply

Stores have Christmas In July sales, so they'd probably just market exploding trees as Fourth Of July In December. X}
Reply