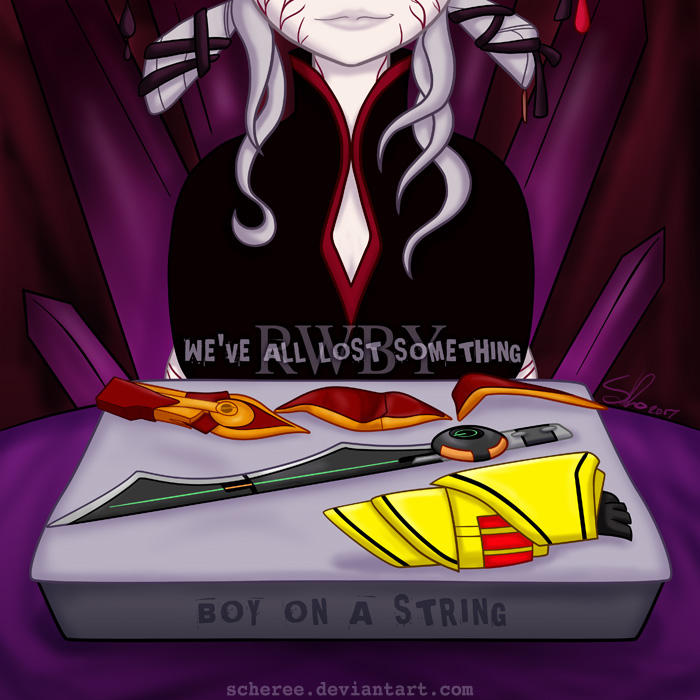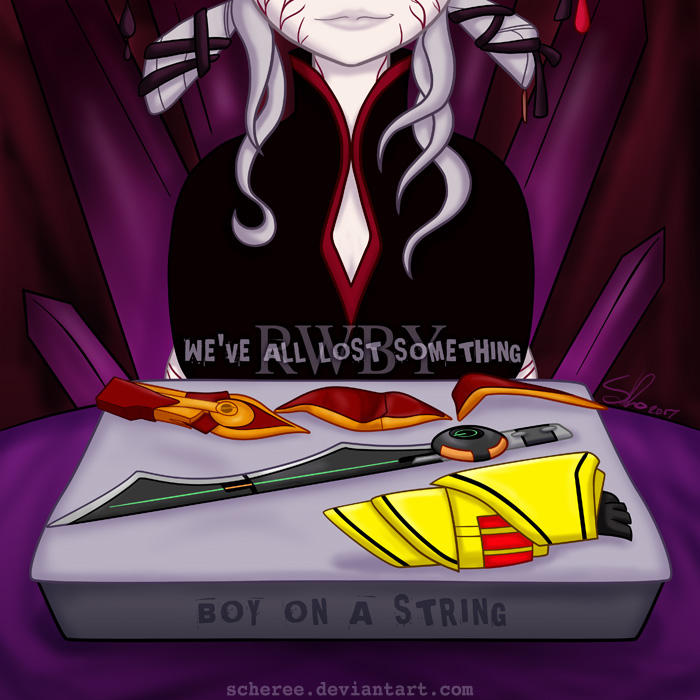 Watch
RWBY fanmusic EP by
Boy on a String
:
RWBY: We've All Lost Something
Free to download and listen to.
Tumblr post

I was hoping to see Roman's hat and cane, but I think Neo would keep them.
Reply

Reply

Reply

Reply

wait wouldnt adam keep the arm?
Reply

Hi scheree,
Please may I post ur drawing on another Chinese RWBY fan club so more people can see ur
lovely drawing,however I have to post ur name and link under ur drawing, is that ok for you?
Reply

Thank you for asking. What website do you intend to post it to?
Reply

Reply

You can post it there so long as you also link
the fanmusic album it is the cover for
along with the link to my page.
If you're able to link me to the post you make that would be much appreciated too

Reply

Reply

How is Pyrrha's spear there? Jaune stole it to upgrade himself.
Reply

That's rather dark.
Good job
Reply

Reply

Reply

-clutches chest- HNNNG! Why Scheree? ;-; Sure it's been over a year, but why?
Reply