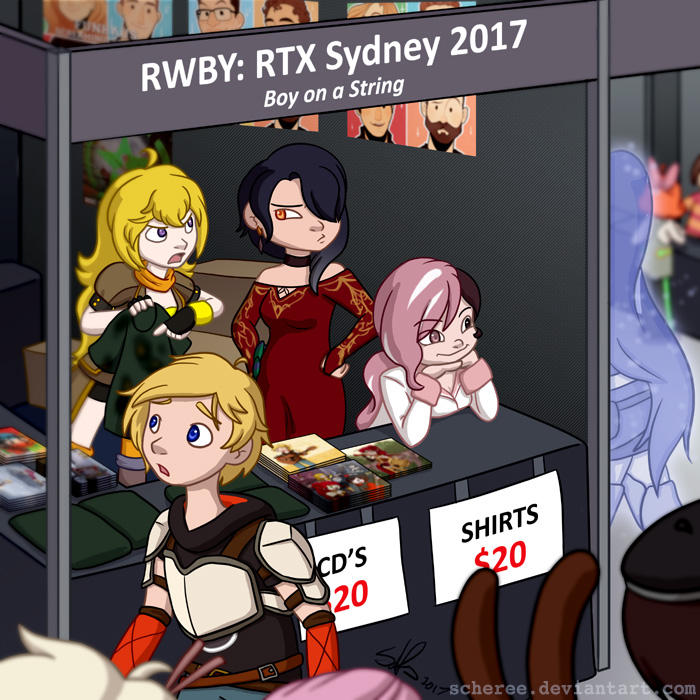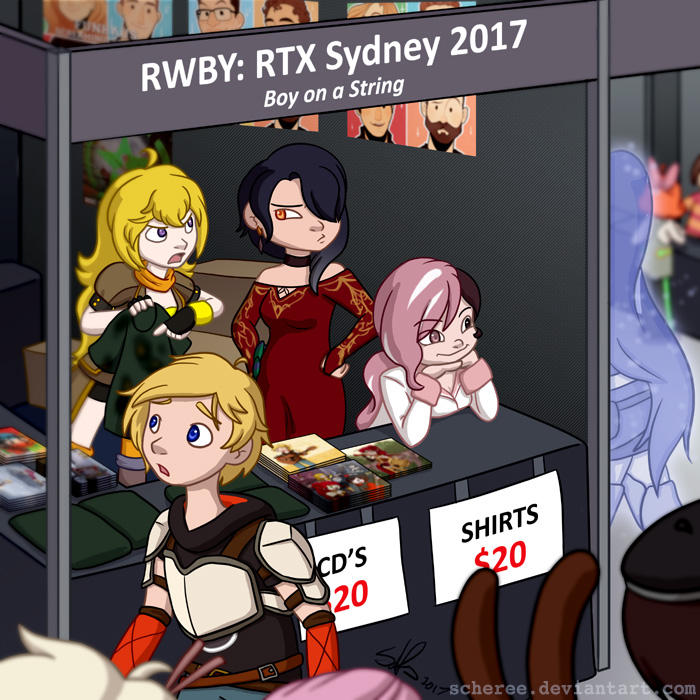 Watch
RWBY fanmusic EP by
Boy on a String
:
RWBY: RTX Sydney 2017
Free to download and listen to.
Tumblr post

A $20 shirt these days? Excellent! (OK, $20 Ozbucks but still....) Love all the shout-outs, both cast and RT staff.
Reply
i see ghost phyrra, penny, coco, velvet
Reply

AWWWW!! Neo looks soooooo cuuuuuuuute!!! XD And I see Pyrrha there!!
Reply

Neo and her lil adorable look. Best was to bring in the customers. I know business. ;0
Reply

I agree, booth-babe Neo is a good customer attraction.
Reply

Reply

Neo just needs to put up a "$20 for a kiss" sign and they'd come running XD
Reply

Reply

Ahhhh! Ghost Pyrrha, come back! And Penny!
Reply