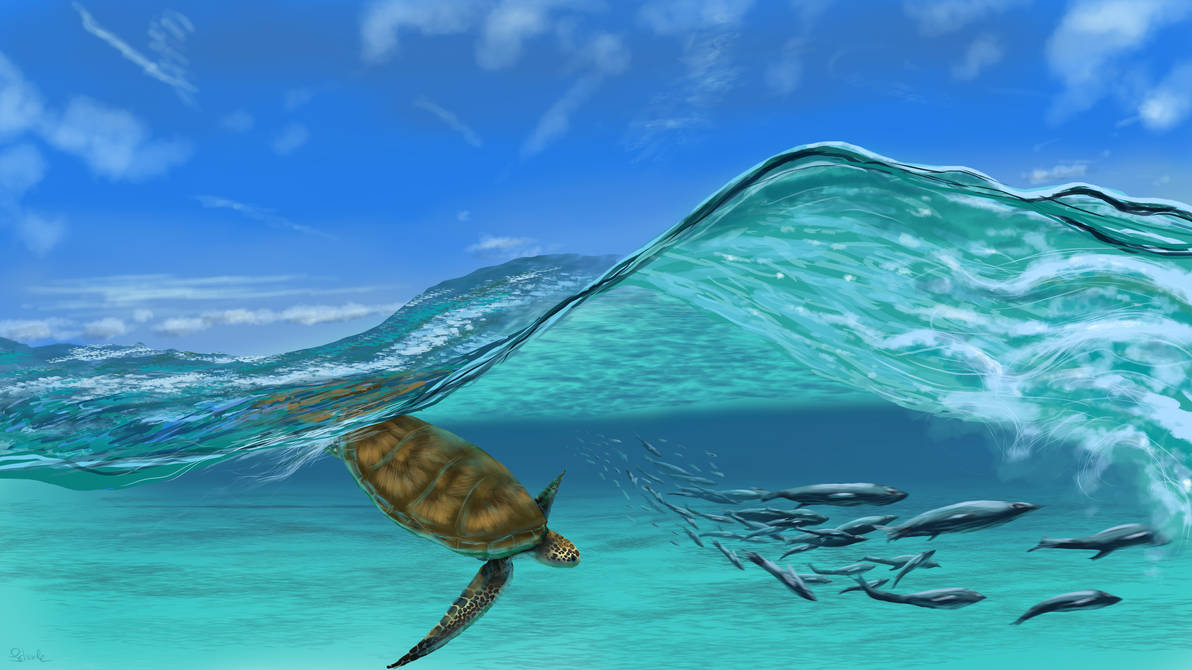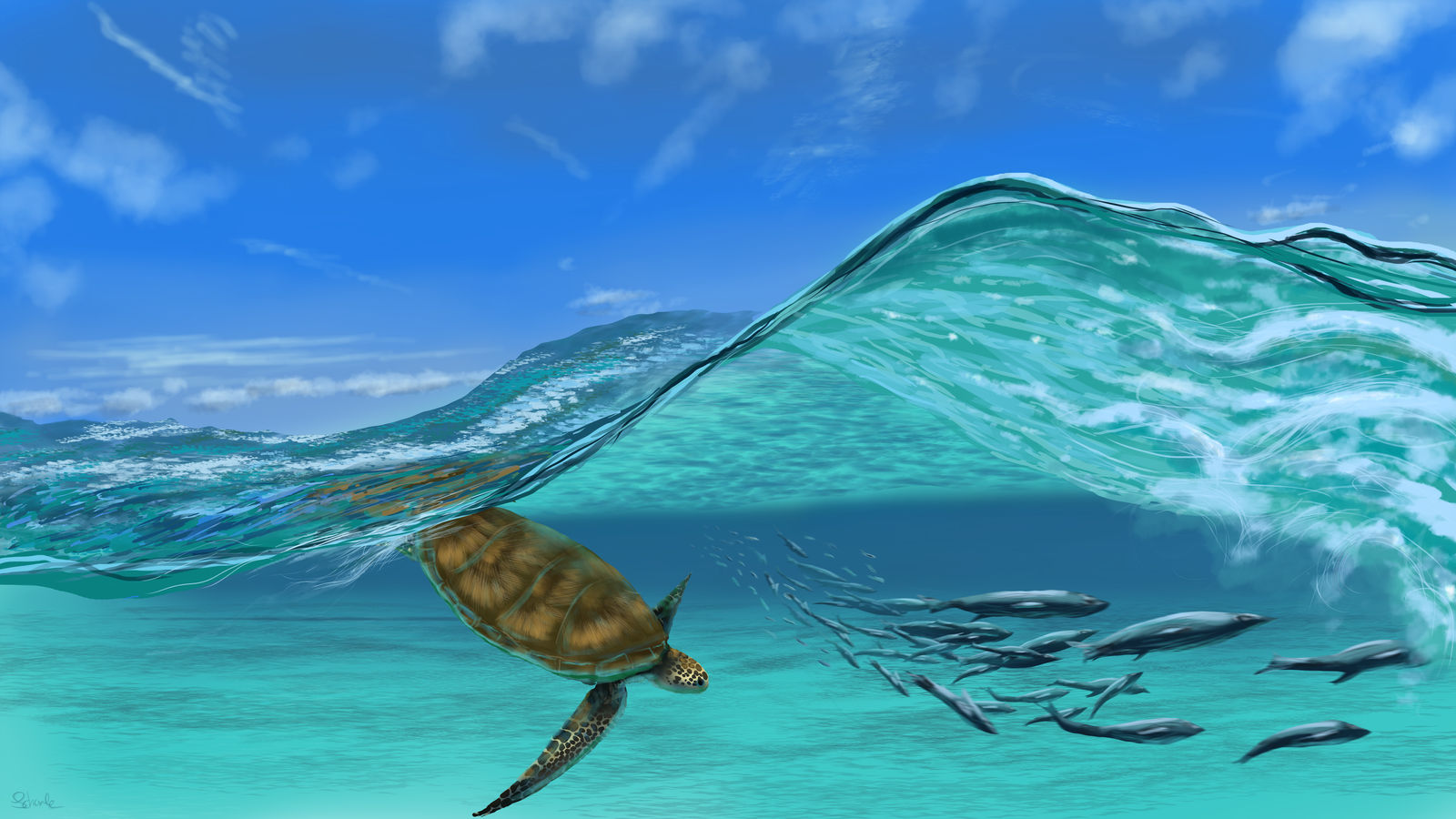 Today I was in the mood to draw something I hadn't tried before. An ocean scape. What do you think?
The drawing process:
youtu.be/uHwtab_C9cs
To start off, I absolutely love the way you handled the water! The split-scene of underwater and above-water is difficult to get right, and I think you nailed it. There's a good balance between lighting and shading, while also staying true to the rippled / organic flow of the water. I can appreciate the contrast between the sky and the wave as well – it can be hard to get two blue hues to stand out as different entities without turning one too greenish or purplish.

I feel like the ocean floor could benefit from some seaweed, coral, stones, or another indicator of depth. Currently, the only real implication as to how far the sand goes back is the fish, and perhaps the small dunes. Aside from the establishment of depth, without any kind of life or artifact on the sea floor, it appears rather barren and lifeless. For composition, I would suggest some kind of stone/coral cluster closely behind the leaders of the school of fish so they have a reason to arc to the right (their left) as they're swimming, and add some items in the mid-ground and far distance to the left of the turtle.

The texturing on the turtle's shell and attention to the patterning on its skin helps tie it into the scene, but I feel like the fish closest to us are missing some detail. Perhaps some quick randomized dots with a soft brush would help give the implication of scales? Currently they appear incredibly slick, almost seal-skin-like. It also looks a bit peculiar that the fish don't have any sort of dorsal fin, but I'm not fish-savvy by any means so that could very well be accurate of the species you picked to paint.

Keep up the great work! : D
The Artist thought this was FAIR
9 out of 9 deviants thought this was fair.
This is a image of life underwater that makes me yearn to return to the sea. The water has a inviting feel to it and a somewhat realistic look to it. The sky is done beautifully with the the clouds looking just as believable. The only flaw I see is the sea life here. The turtle is fine as he reminds me of one I saw take to the sea once when I was a kid. The ones to his right make me wonder if it's suppose to be fish, seals, or even dolphins. So all in all I have to give this high marks as this is a beautiful picture, very well done.
The Artist thought this was FAIR
5 out of 5 deviants thought this was fair.