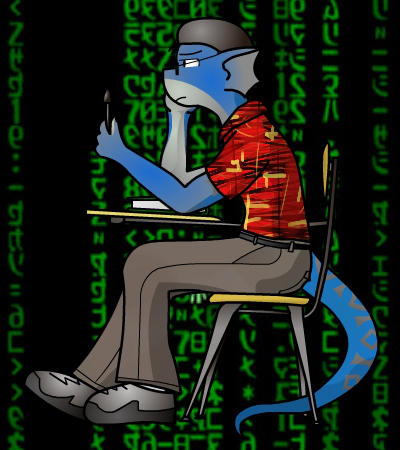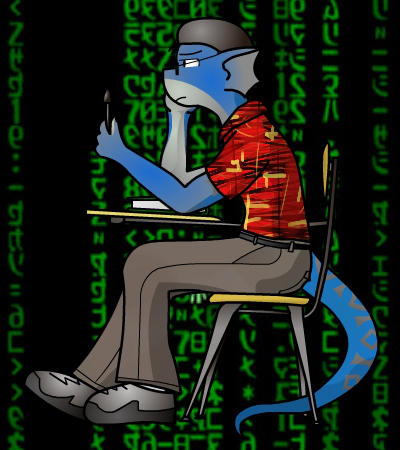 Watch
Ah, FINALLY! I drew this
[link]
months and months ago, and over the course of the summer/tonight I have been sporadically coloring it with Flash and its wonderful gradients and lines. I'm done now.
Obviously, I am looking at the code behind the pen, as well as my teacher and the other students. (not pictured.) That is why I have shamelessly exploited this matrix background once again. Do you think I should take it away? It'd be fine if it would get favs... heh heh heh.... tell me what you think, critique is on.
During the course of this, I used several new tactics, including drawing the shirt and pants textures in oC and cookie-cutting the bitmaps to fit, also used a shadow layer for once. Someday you may see the actual shirt I have recreated here -- there'd be no mistaking it.
Donno what all to say about this; I'm glad I'm done, because now I can go to bed. It's 1 AM here.
Kuvrahks copyright Casey Young
The Matrix copyright the Wachowski Brothers