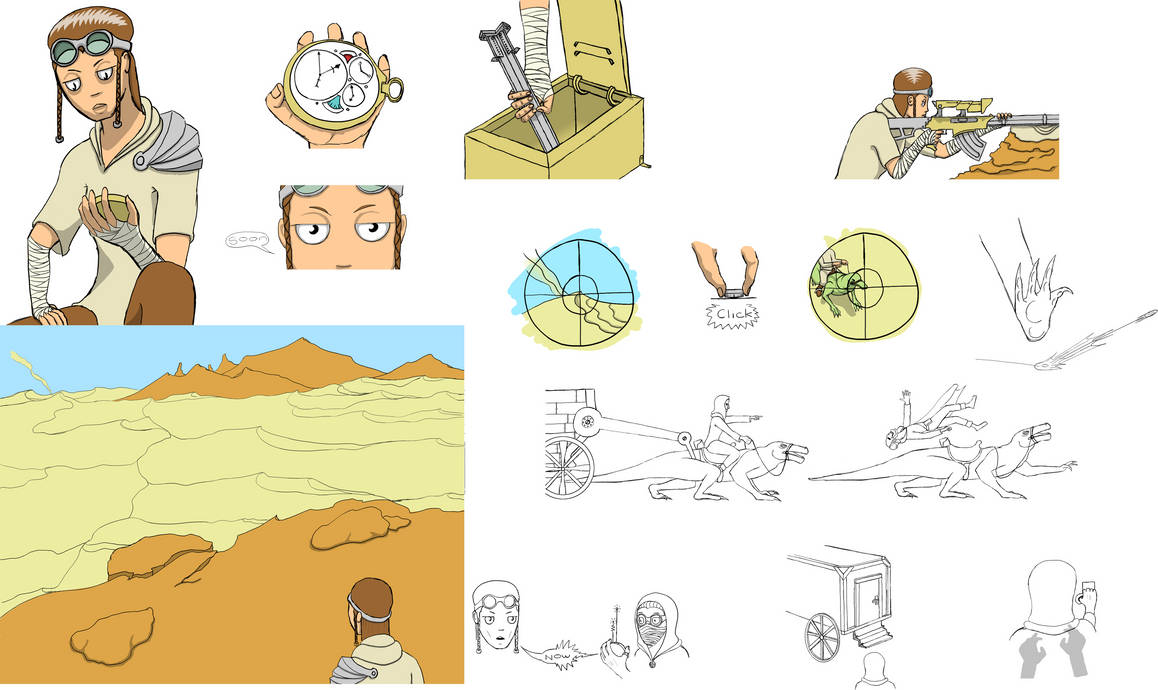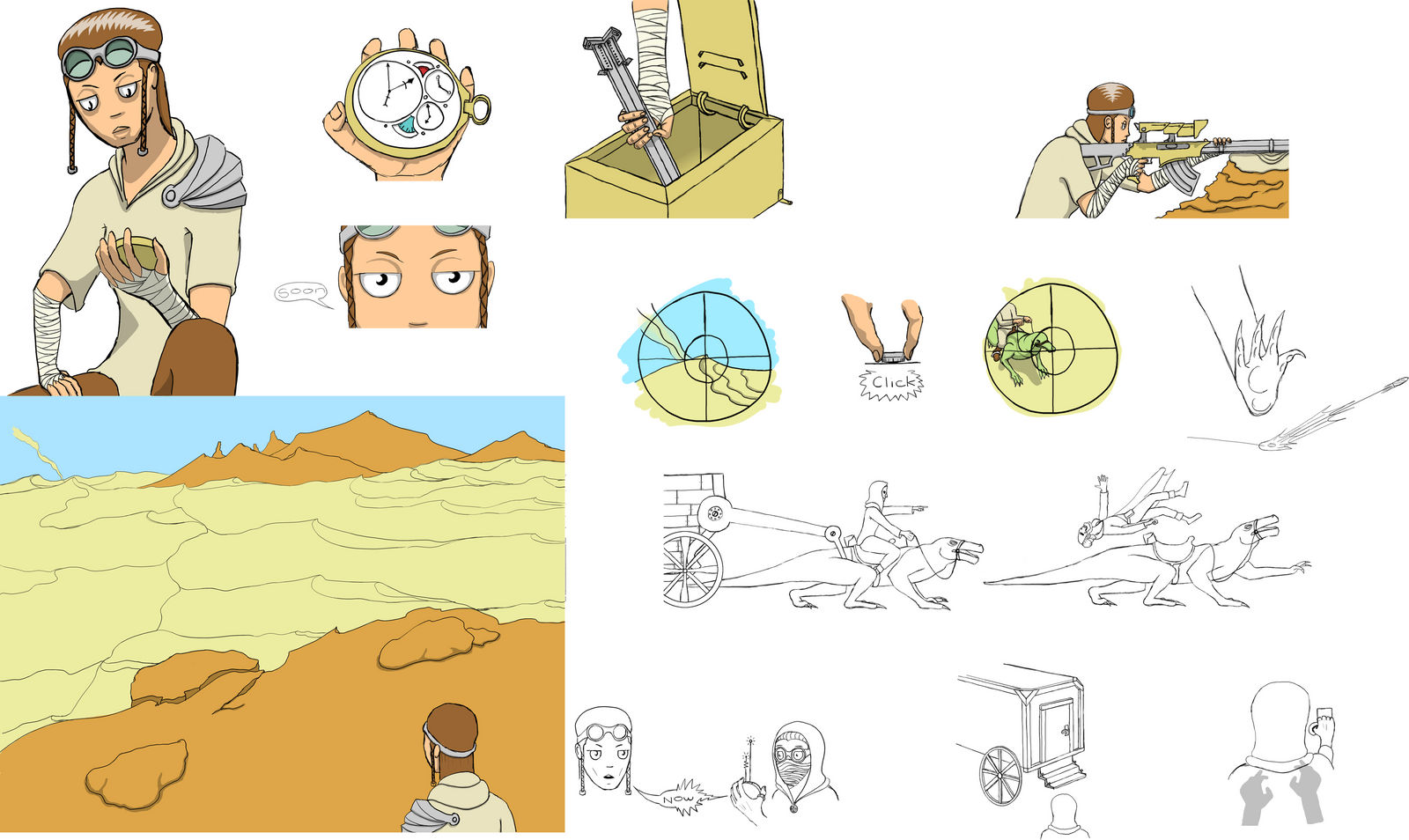 Watch
This was my final project for 2d Design. It was going to be a short graphic story, but with time constraints I wasn't able to do the whole story, or have what story I had fully fleshed out. As it stands, it shows to sisters raiding a desert caravan, and the sister doing the actual theft being captured.
I'm going to redo this with backgrounds, more panels, and the whole short story. I would also like to continue this with more stories.
I'm also going to redesign some of the characters and props, not much pre-planning was done the first time.
Model Sheet - Elder Sister