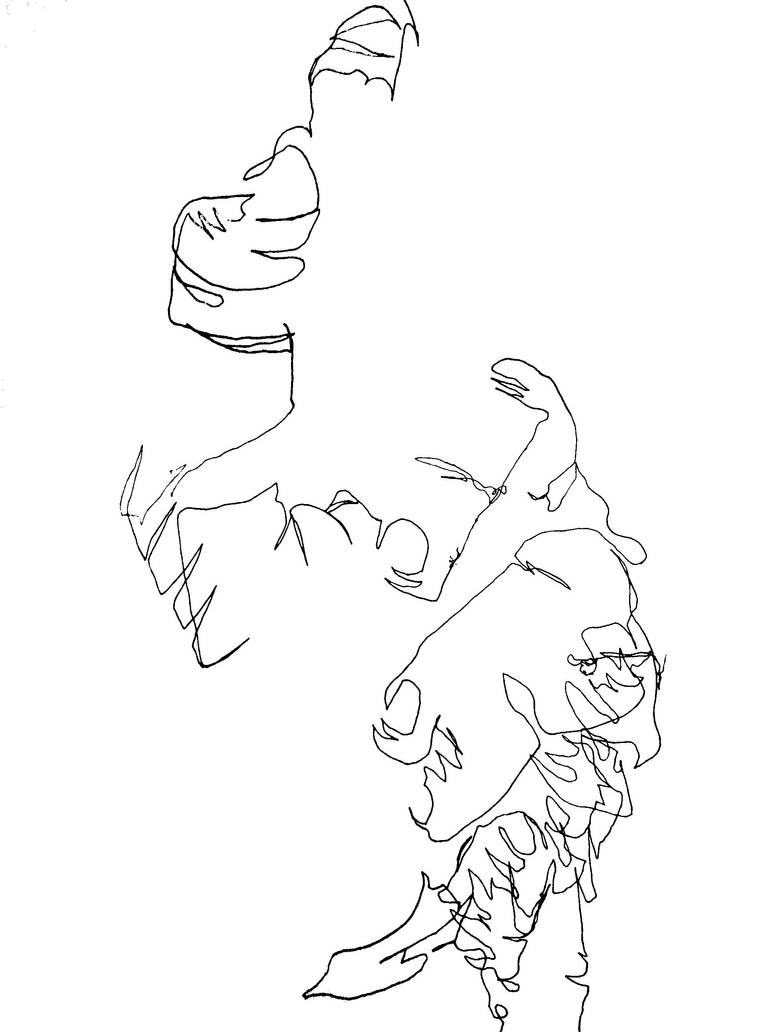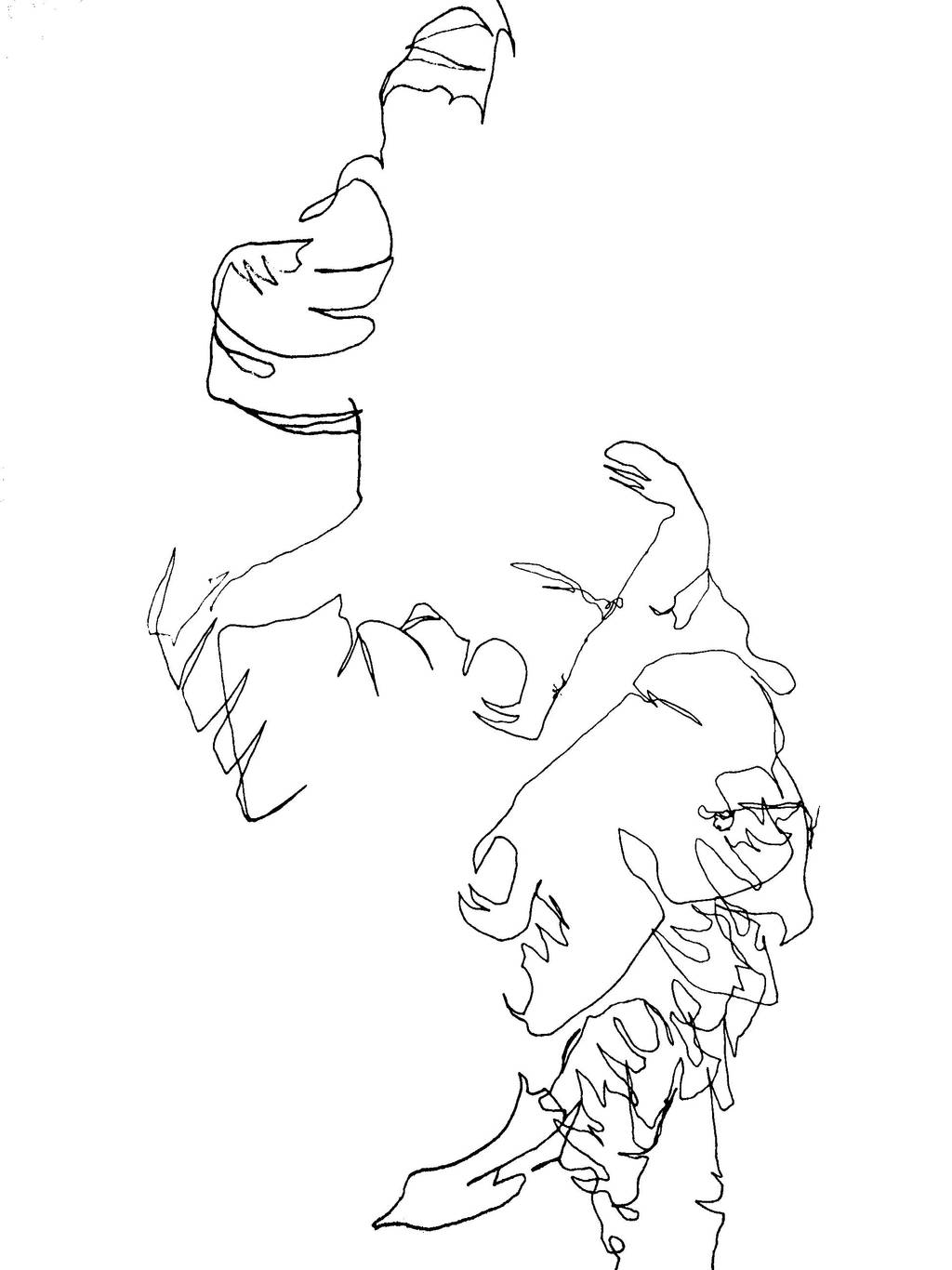 Watch
Just started college again (last time was 11 years ago). Here's one of the Blind Contour studies I did during my drawing class. Yay for learning, again.
This was taken with my crappy cellphone camera, and cleaned-up as best as I could in GIMP.
Drawn with pen on Large Newsprint paper.