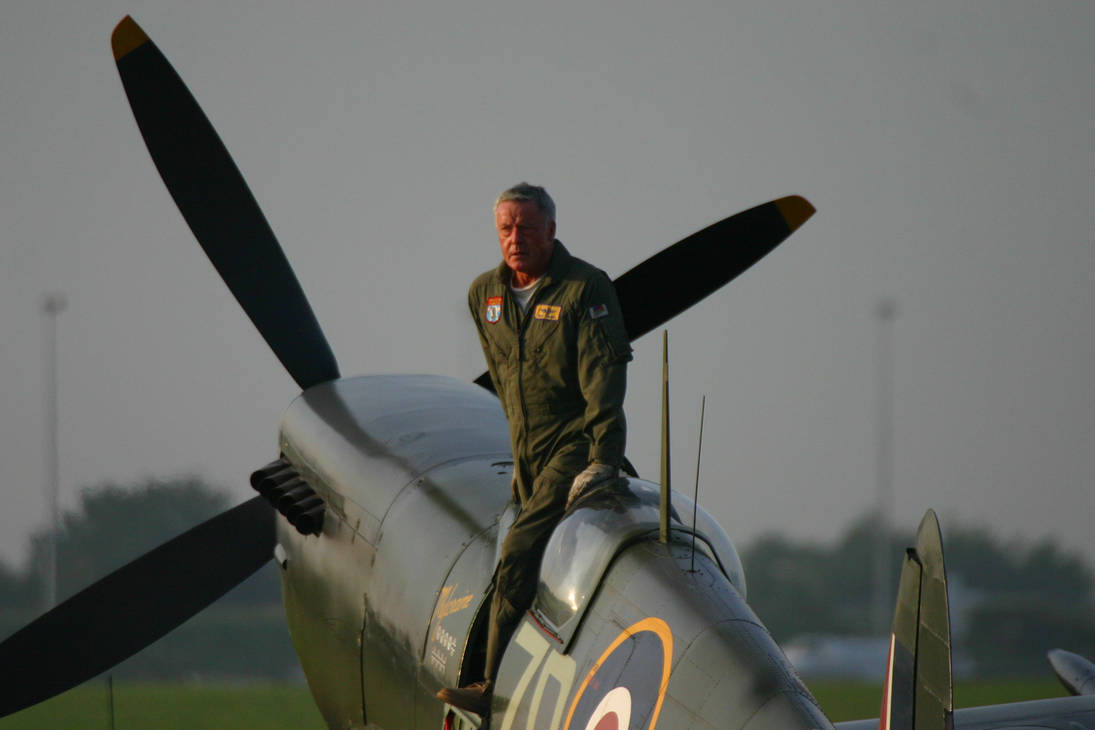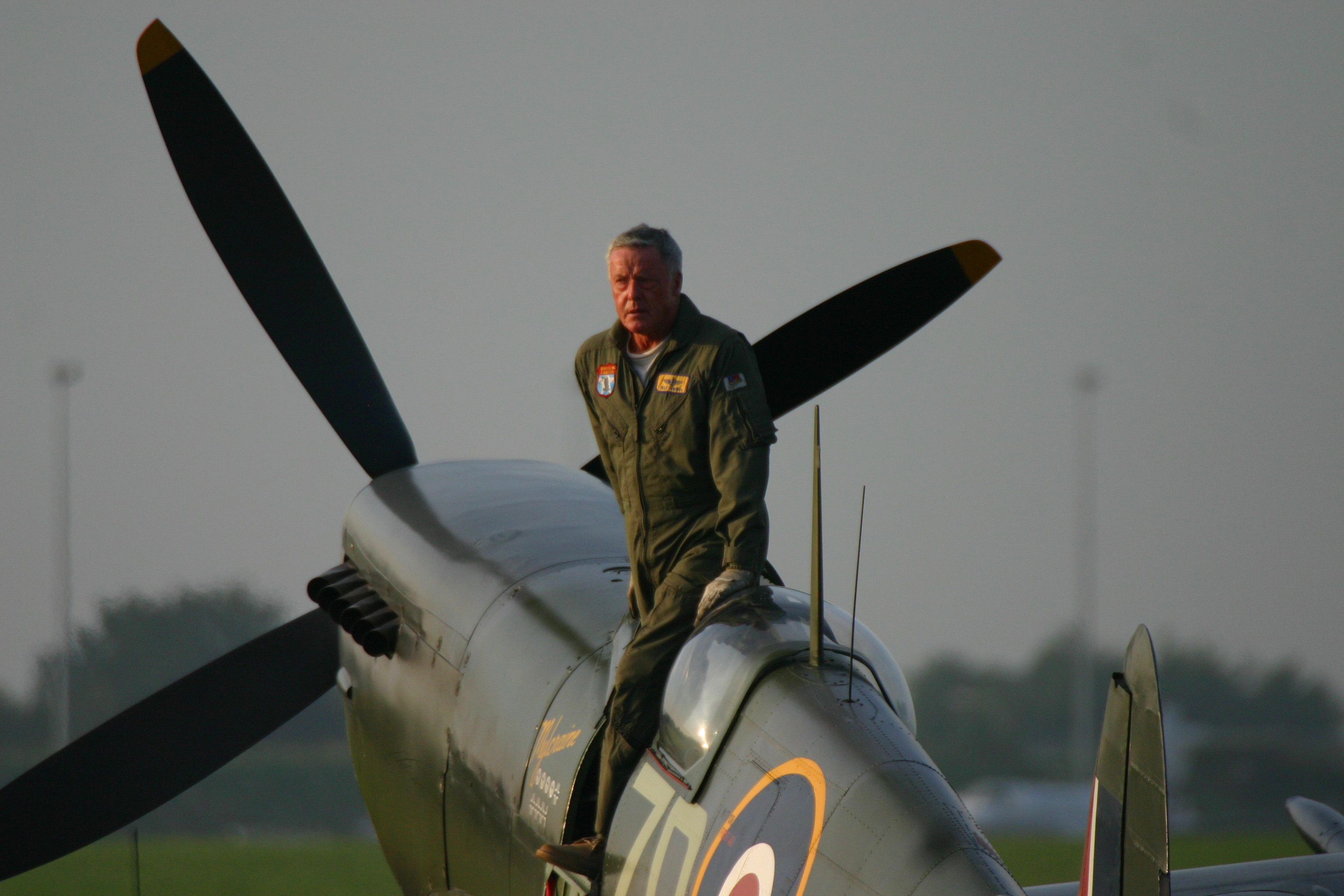 Watch
ray HANNA, back on the ground from his end of show, display,in mh434, 2005
bigginhill, air fair,

THE MAN

Reply

Great shot! Perfect! I shall never forget his displays at Duxford, a true master! As a child Ithink saw him with the Reds but sadly too young to really understand what they were doing
Reply

he was in the yellow jacks as well ,before the reds, he made up most of the moves that the reds still do,,and thanks glad you like it,,
Reply

Reply

thanks ,it was to good to miss,,ray had just finished the end of the display at bigginhill ,as he did every year from about the mid 60s,,
Reply


Fantastic! I saw his last ever public performance at Duxford back in October 2005. That was one of many of his displays I count myself as very lucky to have seen. I remember well the Biggin Hill show the year after when Nigel Lamb filled the final slot in tribute. Moving really isn't enough to describe the emotion that was felt that day by anyone who had experienced him in his Spitfire.
Reply