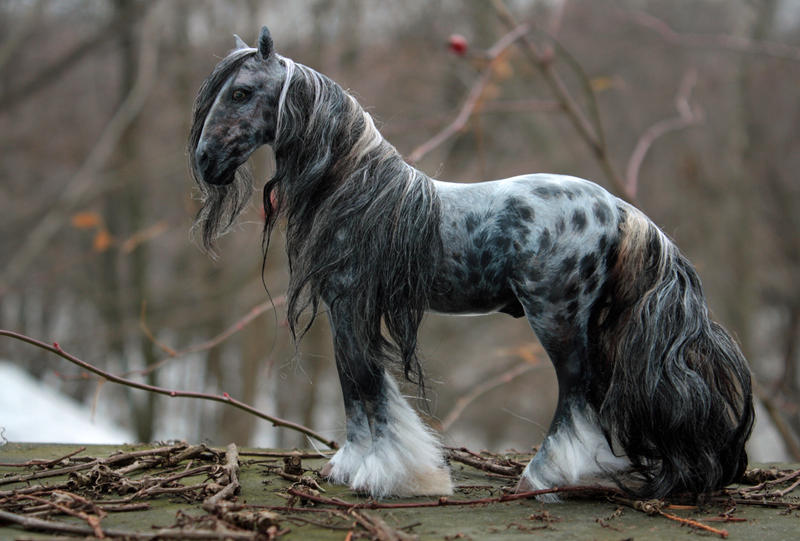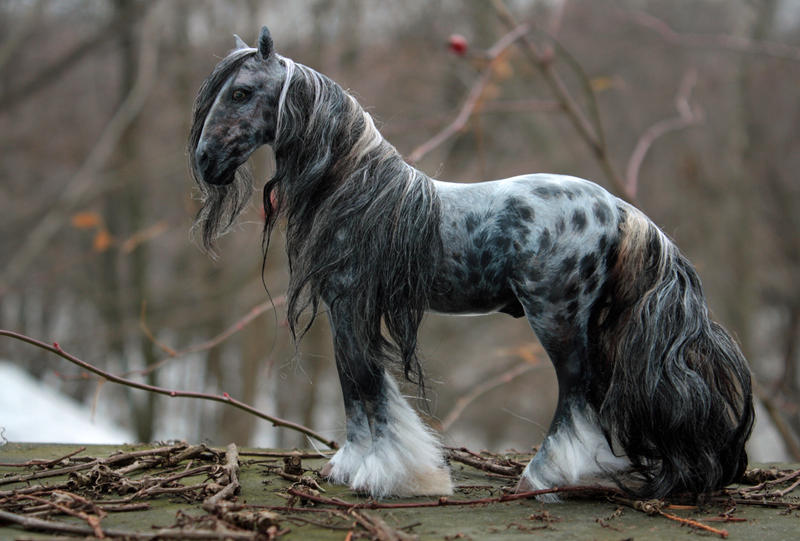 Watch
Kismet is a ooak (one of a kind) appaloosa gypsy vanner sculpture. He is about 5 inches long and 7 inches tall to the top of his ears. He is completely hand sculpted from polymer clay over a wire and foil armature, painted in acrylic, and haired using a mohair blend.
Kismet was my holiday project and took a lot longer than expected but I really like how he came out. I spent longer painting him than I did sculpting him! I had a few other horses in the works that I wanted to do in different appaloosa patterns but did not get to finish them, though I hope to work on them throughout the year. Two weeks off at Christmas was not enough, and we don't get another break until August.
Kismet gave me some new challenges and I think I learned a lot working on him. He was really fun to do! He is sort of my "dream" horse, combining my favourite colour and one of my favourite breeds ever.
Kismet is for sale, his price is high because of the time he took to paint and the fact that I quite like him and am happy to hold onto him. Here is the etsy link:
www.etsy.com/shop/scenceable
thanks for looking!